Today we're going to dive into what I consider to be The Best Shopify Apps you should install to rapidly grow your business in 2019 and beyond.
New to Shopify? Check out our eCommerce platforms review and our Shopify Pricing guide to get you up to speed asap!
Growing a new online store is one of the greatest challenges you'll face as an eCommerce entrepreneur. While Shopify on it's own will let you get an online store up and running quicker than pretty much any other platform, it can come up a little short when it comes to driving revenue growth on an online store in 2019.
The Best Shopify Apps from the Shopify App Store
But fear not, those clever people over at Shopify know full well they could never build every single feature for an ever changing eCommerce world so they created the Shopify App Store which allows some of the smartest eCommerce developers in the world make apps which let you enhance your Shopify store easily. As of early 2019 there are well over 2,000 apps on the Shopify App Store – so chances are high that there's an app for pretty much anything you want to do to grow your online store.
We've used a ton of Shopify apps over the years and while many are awesome you'll also find a ton of duds in there too. So, sit back, relax, and let us guide you through a run down of the Best Shopify Apps you need to get your hands on to accelerate the growth of your eCommerce business.
Best for Dropshopping – Oberlo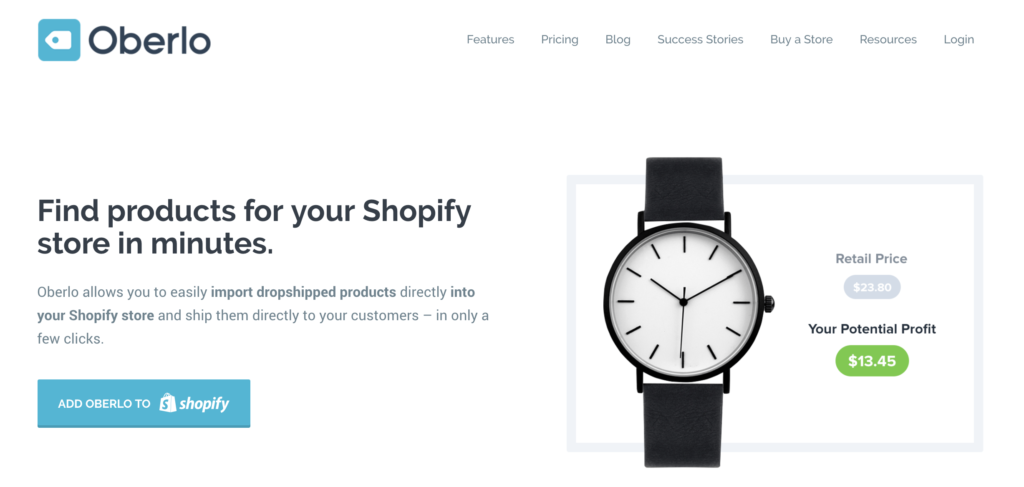 If you've been thinking about starting a new eCommerce business but don't have a ton of cash to get started you can always test the waters with dropshipping. And if you want to do dropshipping with Shopify then you need to have Oberlo. Oberlo is one of the most popular and highest rated apps on the Shopify App Store.
For anyone who did dropshipping before Oberlo, you know how messy and cumbersome it can be managing catalogs, pricing, availability and so on. Oberlo fixes all that. By integrating with the worlds biggest warehouse, Aliexpress you can get a brand new online store up and running in minutes starting from scratch.
Oberlo – Find products to sell on Shopify with Oberlo
Best for T-Shirt printing – Printful
If T-Shirts are your thing you should check out Printful, which is another great way of dipping your toes in the eCommerce water for the first time.
Printful - Custom printing and dropshipping
In a nutshell, Printful take care of everything you need to run an online t-shirt printing business – you just decide on your profit margin (typically a minimum of 30%) and they'll do the rest. With printing facilities in both the USA and Europe, Printful would be my top recommendation for starting an online T-Shirt printing business.
If you're inventory isn't quite ready to sell but you still want to start monetizing your eCommerce business you should consider launching via a pre-ordering service. Pre-Order Manager is the best Shopify pre-order app by far, amassing over 480 5 Star reviews.
Shopify Pre-Order Manager App by SpurIT
After the app installation, a pre-order button with shows up on a product page that is out of stock. A customer clicks this button and goes through the regular order procedure, which allows you to sell the product even if it is out of stock. The full list of pre-orders is shown in the admin panel of the app, so you can easily control and handle them.
Best for Email capture and Exit Offers – Privy
When you launch a brand new eCommerce business you'll end up spending a ton of time (and sometimes a ton of money) trying to acquire traffic and your first customers. Acquiring traffic is hard – really hard. So it's vital from day one that you to start building equity in your online business. And your number one asset in any online business is the humble email address. Not building your email list from day one is one of the biggest mistakes new eCommerce entrepreneurs make.
That's where Privy comes in. Privy is a powerhouse of the best email capture tools including popups, spin to win, banners, flyouts, announcement bars, exit intent detection and much more.
I can't think of a more feature packed Email capture platform for Shopify – and it would seem the Shopify community agree wholeheartedly. Privy is used by over 200,000 businesses and currently has over 9,900 5 Star Reviews on the Shopify App Store.
Privy integrates with all the big Email Service Providers like Mailchimp, ConvertKit, Klaviyo, Drip and many more.
There are many ways to acquire traffic for a new eCommerce business. Without question, the best long term source of traffic for your online business will be good old organic search engine traffic. The challenge with organic search engine traffic is that it can take years to become authoritative enough to drive substantial organic traffic to your online store. Plug in SEO won't magically start driving organic traffic to your store, but it will do an amazing job at ensuring your on page SEO is in tip top shape. There are so many things you need to consider with on page SEO that it can be completely overwhelming to try and cover everything you need to do. Plug in SEO is a bit like having a kick ass SEO consultant sitting by your side guiding you each step of the way.
Plug in SEO currently has over 1200 5 Star Reviews so this is a must have Shopify App for your online store.
Best for Marketing – Kit
How can I put this simply… Kit is the most exciting innovation I've seen in eCommerce in years. It would seem Shopify agreed with this – they went and bought the company who created the app.
It's difficult to describe in words just how cool Kit is and why it's so valuable to any eCommerce business. This video intro might help.
If you're old enough to remember 80's classic Knight Rider, you'll remember The Hoff's awesome car, Kitt.
Well, Kit is a bit like Kitt but instead of fighting crime with The Hoff, this Kit is focused on growing your online business in all sorts of useful, time saving and innovative ways. For me, the killer app for Kit right now is it's ability to manage and optimize your Facebook and Instagram ads. That's such a time saver it's worth the cost alone.
Kit is the future of eCommerce. It's one of the first really practical and smart uses of AI that I've seen done really well in the eCommerce world.
Best for Cross-Selling and Upselling – Limespot
Once you start selling online, one of the most important numbers you'll want to track religiously is your Average Order Value (or AOV) for short. Two of the best ways to drive growth in your AOV are Cross-selling and Up-selling. In case you're confused as to what both mean, here's the quick explainer:
Cross-selling = Pair of shoes in my cart, try to cross-sell me some shoe polish
Upselling = Pair of mid-priced end of season shoes in my cart, try to upsell me the just launched new edition shoes.
In case you're wondering which one is more lucrative, Predictive Intent found that upselling outperforms cross-selling by a factor of 20. But cross-selling can still be incredibly effective depending on your products. (e.g. batteries when selling items that don't come included with batteries). It is said that cross-selling accounts for up to 35% of Amazon revenue.
Limespot is the Best Shopify App for Product Recommendations. Limespot does Cross-sells and upsells for Shopify better than anyone else. LimeSpot creates Intelligent Recommendation Boxes that can be placed in your store and will showcase the products your specific customers are most likely to buy. You can make sure you know what is going on by taking a look at LimeSpot's robust analytics dashboard where you can see how LimeSpot is helping to grow your store. Compass completed a study that found that stores using Limespot increased revenue by 18-67%
Best for Order Management – Veeqo
One of the biggest struggles retailers have to overcome when they experience rapid growth is staying on top of orders and ensuring inventory is in stock and up to date – especially if the business is relatively new and doesn't have a system implemented. Veeqo syncs customer orders from multiple sales channels into a centralised platform, saving retailers valuable time and ensuring an order is never missed again. Inventory is kept accurate across all sales channels, physical stores and online marketplaces in real time.
Veeqo - The Inventory & Shipping Platform For Ecommerce
Best for all-in-one marketing, including sales notifications – Growave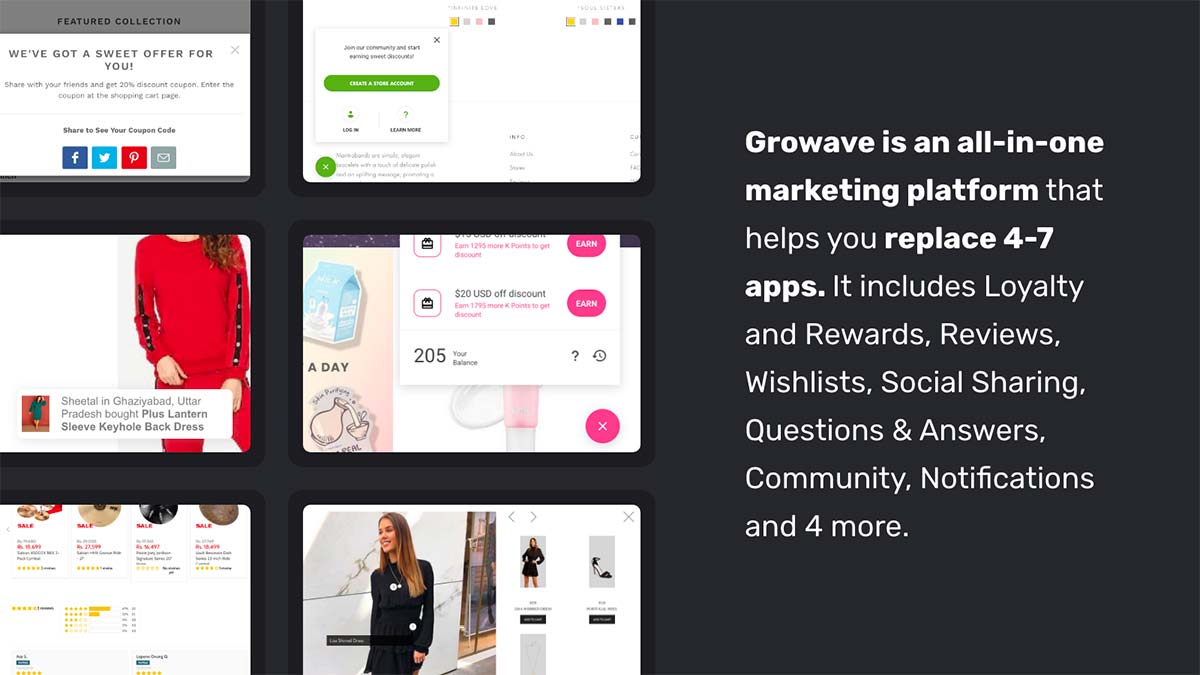 Growave is a complete marketing platform that can replace tonnes of separate apps with just one. With features such as loyalty, rewards, sales notifications and social sharing it really is a fully featured solution.
The sales notification in particular have been shown consistently to work really well.
Growave has more than 850 reviews on Shopify with an average rating of 5 and more than 5,000 merchants are already using it. There's a 30-day free trial available if you want to give it a try. Growth plan starts at $119/mo
There's something very comforting about seeing little notifications pop up telling you other people have just bought the same thing you've got your eye on. In some cases, sales notifications can also inject a nice passive sense of urgency helping to convert some customers who might have been on the fence.
Best Countdown Timer – Hurrify
This is another great scarcity tactic that shouldn't work but has been proven to work. People *know* that your countdown might be artificial…but…what it it's not? Fomo kicks in and boom you've converted another customer 🙂 If you want a countdown timer within Shopify look no further than Hurrify.
You'll most likely be running flash sales sooner rather than later on your online store. Black Friday, Cyber Monday are 2 big ones. When you do you'll want to get Product Discount by BOLD.
With this powerful app you can run sales the same way a brick and mortar store does: by reducing the price! PLUS, what's even better is you can run a sale on just certain collections, brands, product types, hand picked segments, or even store wide! Product Discounts has over 700 5 Star Reviews on the Shopify App Store.
More than half e-commerce shoppers shop on multiple devices, and unfortunately, these customers lose their carts each time they switch devices on your site.
Consistent Cart fixes that.
But it also does a ton of other cool stuff including Cart Activity Monitor, Facebook Messenger Marketing, Add to Cart Popups and much more.
Best for customizing receipts – Conversio
Conversio does a ton of stuff. Founded by former WooThemes and WooCommerce creator Adii Pienaar, Conversio started off life known as Receiptful – and Receiptful lives on in Conversio.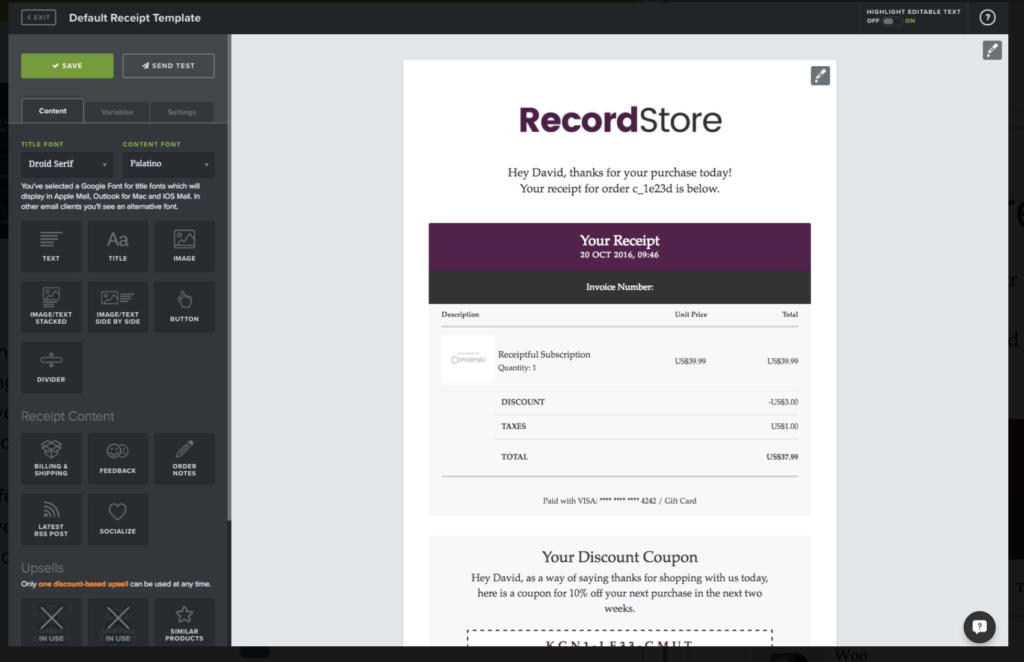 The Receipts feature in Conversio lets you design and send different receipts to different types of customers to optimize every marketing opportunity. On average it helps you get 70%+ open rates and 10%+ click through rates. Conversio currently has over 690 5 Star reviews on the Shopify App Store.
Best for Social integration – Facebook
If the idea of selling your products directly on Facebook sounds like a good idea then get your hands on the Shopify Facebook app.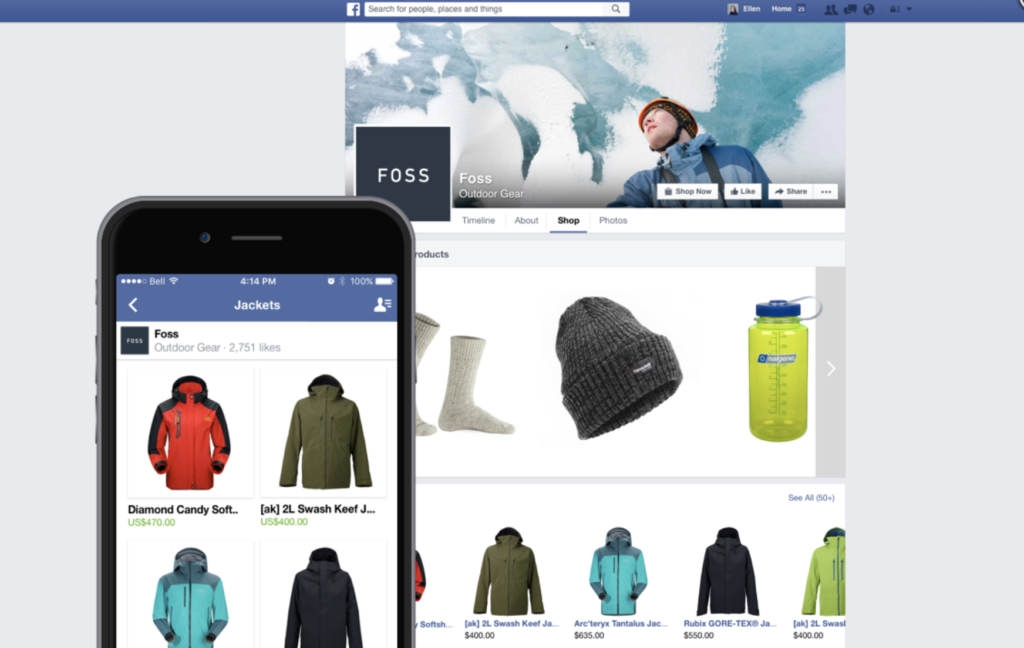 This app will create a Shop tab on your Facebook page which displays your product catalog, prices and customers can go through the full checkout process without ever leaving Facebook. Simple and highly effective.
Best for Email Marketing – Mailchimp
Remember a little bit earlier when we talked about how important it is to start building your Email list? Well, the Mailchimp app is another key aspect of your listing building apparatus that is a must have right from day one of your new Shopify store.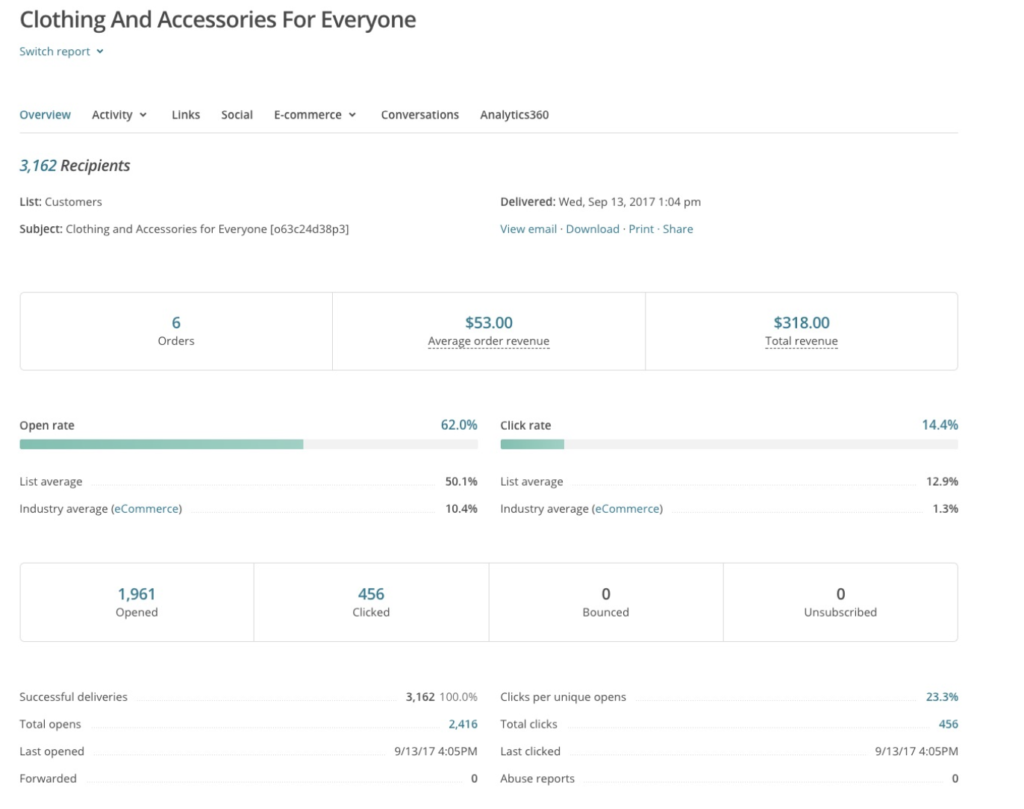 The Mailchimp app will automatically add the email address of your customers directly to your Mailchimp list along with their purchase data – which will give you all sorts of wonderful segmentation and targeting options when it comes to sending your customers promos, special offers and highly relevant emails that help you build repeat purchases from your existing customers.
Mailchimp has long been one of my favourite web applications and with over 680 5 Star reviews, the Shopify Mailchimp app is a true winner for your eCommerce store.
Best for Abandoned Cart Recovery – Jilt
Implementing a well thought out Abandoned Cart Recovery process for your online store is vital to eCommerce success. Read our in-depth Abandoned Cart Recovery tutorial.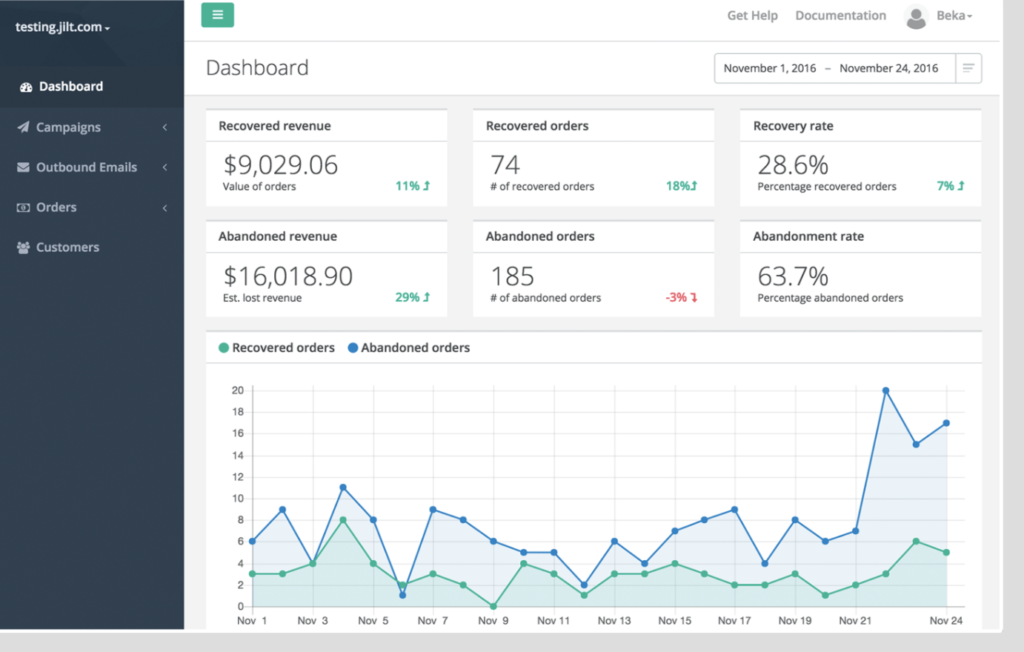 Jilt is my favourite Abandoned Cart Recovery platform for Shopify and WooCommerce and comes with all the features you need to recover abandoned carts properly. Jilt currently has over 270 5 Star Reviews on the Shopify App Store.
I think we're now at a point where customers don't trust an online store if they don't see a live chat option. Yes, a live chat can be a significant overhead to manage for an online store, but one of the reasons I like Tidio so much is their mobile apps work great for store managers who might be on the go a lot but still want to be able to reply quickly to prospective customers in real time.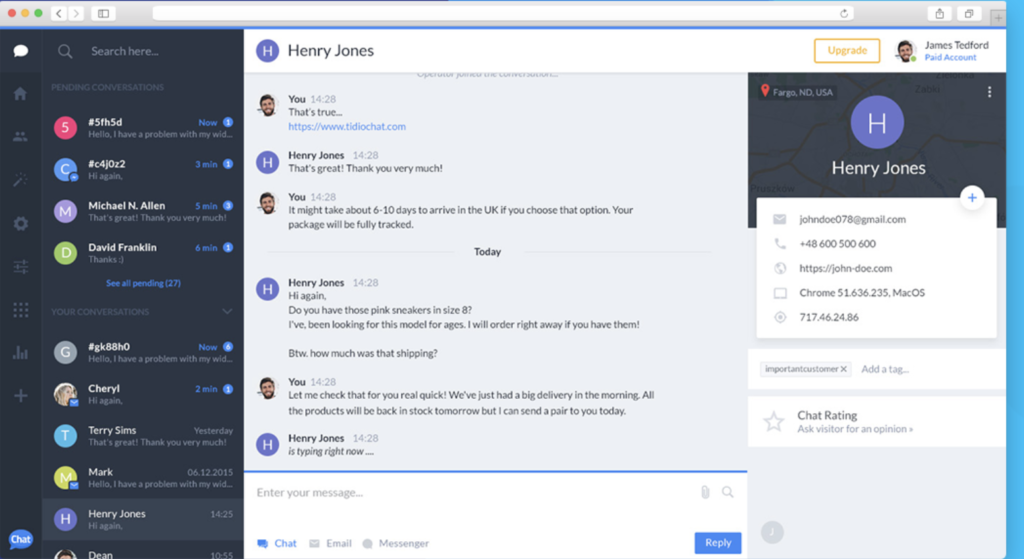 With over 500 5 Star Reviews on the Shopify App Store, Tidio is the Best Live Chat app for your Shopify store.
Reviews are the lifeblood of any modern eCommerce business. Think about it, when was the last time you purchased something online without making sure you checked out the reviews first? The Product Reviews Addon from Stamped.io is quite simply the best Reviews platform for Shopify and for WooCommerce. I've deployed Stamped on several very large online stores and had amazing results. The founder Tommy is also one of the most responsive developers I've worked with. The platform is constantly innovating and adding new features that cost thousands per month on large venture backed competitors.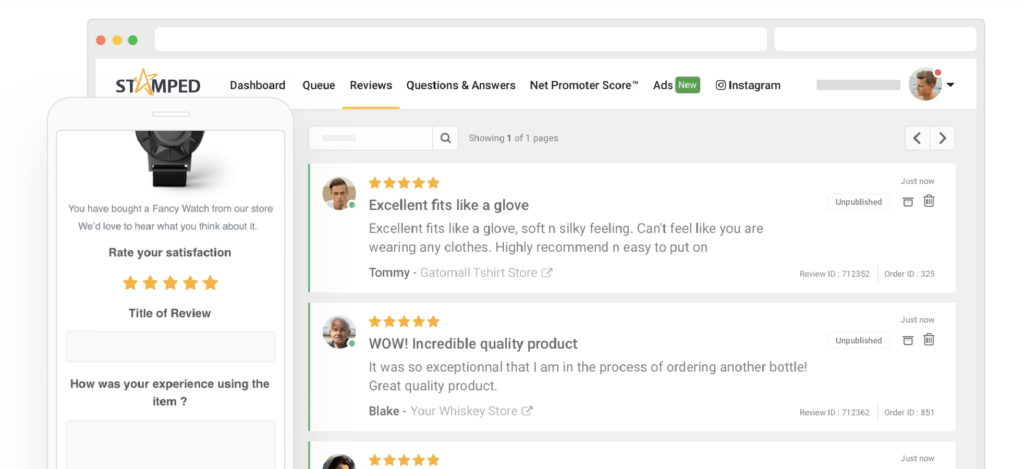 They just added Video Reviews which is something no one else is doing yet and I believe will be massive in 2019 and beyond.
Stamped.io currently has over 1130 5 Star reviews on the Shopify App Store – a phenomenal number!
Best for Loyalty Rewards and Referrals – Swell
Swell is a proven, effective rewards and referral app. Swell is a superb app for increasing revenue from repeat customers by offering incentives such as "Spend $X, Get $Y" or "Make X Purchases, Get $Y"
Swell also allows you to provide referral incentives such as "Refer a friend, get $25 off"
Swell currently has over 1500 5-Star reviews on the Shopify App Store – an amazing number!
Wrapping things up
Today we've explored what we consider to be the Best Shopify Apps for 2019 and beyond. The quality and diversity of the Shopify App ecosystem is truly phenomenal. I think it's the jewel in the crown of the Shopify ecosystem and in my view is what makes Shopify truly stand out from every other eCommerce platform today.
Have a Shopify App recommendation you think we should on this list? Let us know in the comments below!