If you're planning on launching an eCommerce store, you might have a hard time deciding between WooCommerce vs. Shopify.
For those unfamiliar, WooCommerce and Shopify are the two most popular eCommerce platforms on the internet. In fact, studies show that, of the top one million websites, 29% are powered by WooCommerce while Shopify follows closely behind with a 23% market share.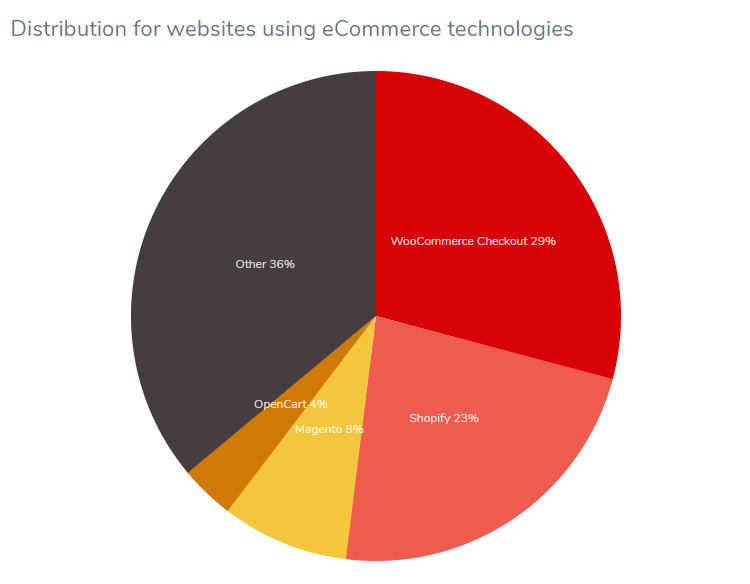 WooCommerce and Shopify bring unique benefits to the table and share some common features. In this article, we'll dig deeper to compare the features on offer with WooCommerce vs Shopify to help you decide which eCommerce platform is right for you.
---
WooCommerce vs. Shopify Overview
WooCommerce was first developed by WooThemes in 2011. It's a popular eCommerce platform built for WordPress websites that combines online selling features with content management. It's open-source which means you can install it to your website for free and customize it any way you want.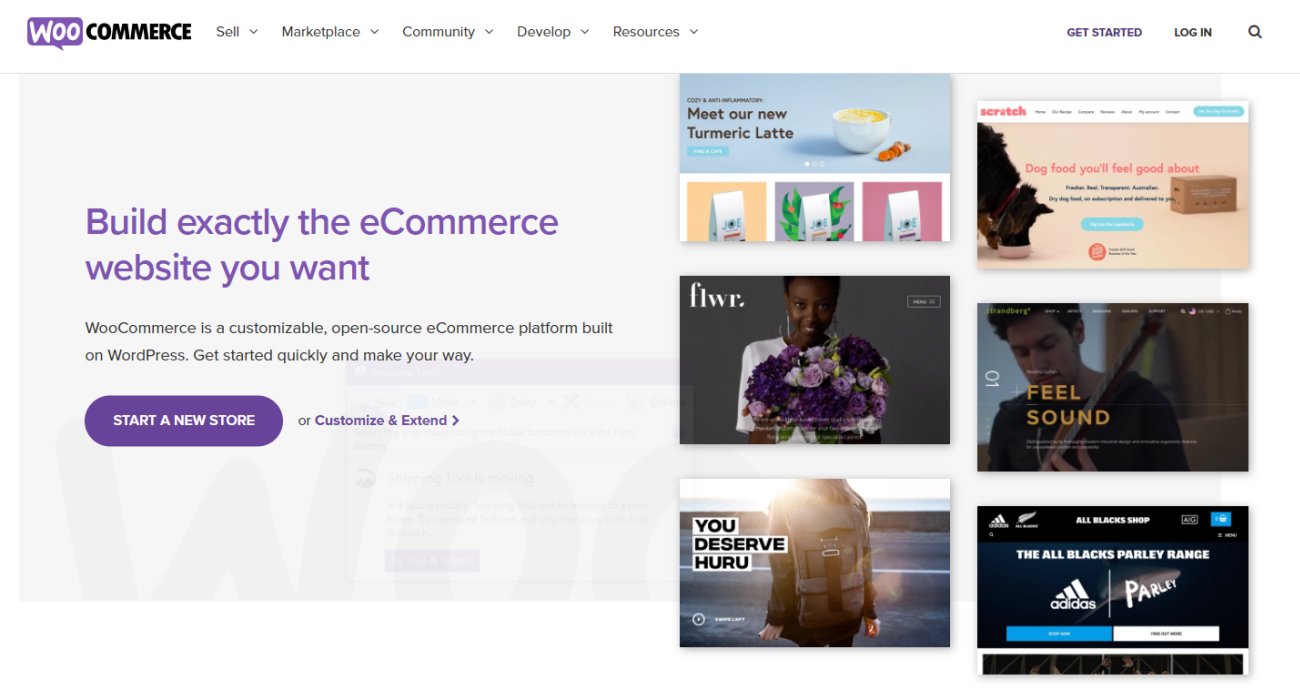 WooCommerce is perfect for anyone who wants complete control over their eCommerce site, the customer experience it delivers, its look and feel, and the data they collect from customers.
Shopify, on the other hand, was launched back in 2004 by Daniel Weinand, Scott Lake, and Tobias Lütke. Since then, it has grown into a robust eCommerce platform that allows you to easily set up an online shop, accept payments, and manage products, all from the same platform.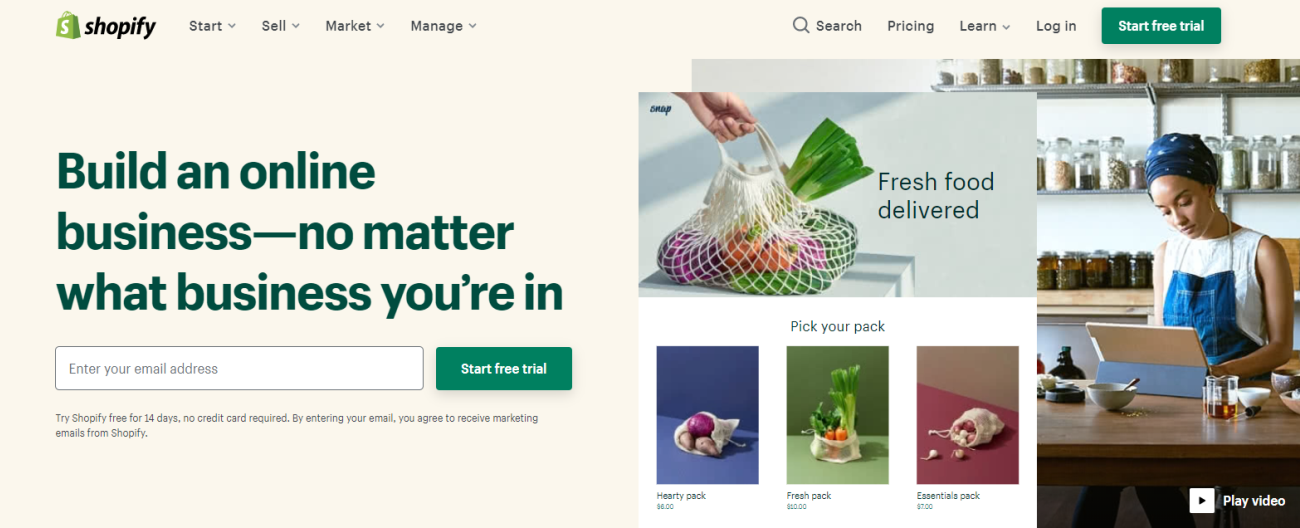 It's the go-to solution for online sellers who are focused on selling and don't want to deal with the technical aspects of running a website like hosting, caching, SEO, and security.
Before we dive into the in-depth comparison of the two online shopping platforms, let's take a quick look at the key differences between WooCommerce vs. Shopify:
WooCommerce is an eCommerce plugin for WordPress, whereas Shopify is an all-in-one, hosted eCommerce solution.
WooCommerce is more flexible than Shopify since it's open-source and comes with tons of customization options out of the box.
You get much less control with Shopify in terms of design and functionality as compared to WooCommerce.
---
WooCommerce vs. Shopify: A 9-Round Comparison
Here, we'll go through the key features on offer with two of the most popular eCommerce platforms, WooCommerce vs. Shopify. We'll compare and contrast both solutions to help you decide which one to go with to launch your own online store.
#1: Ease of Use
Ideally, you want to go with an eCommerce platform that's intuitive and user-friendly, especially if you're not particularly technically inclined.
WooCommerce
Since WooCommerce is free and open-source, you have to install the plugin, manage updates, maintain backups, and take measures to secure your online store. Once you install the plugin to your website, it'll ask you to run the setup wizard so you can set up your store and configure product types.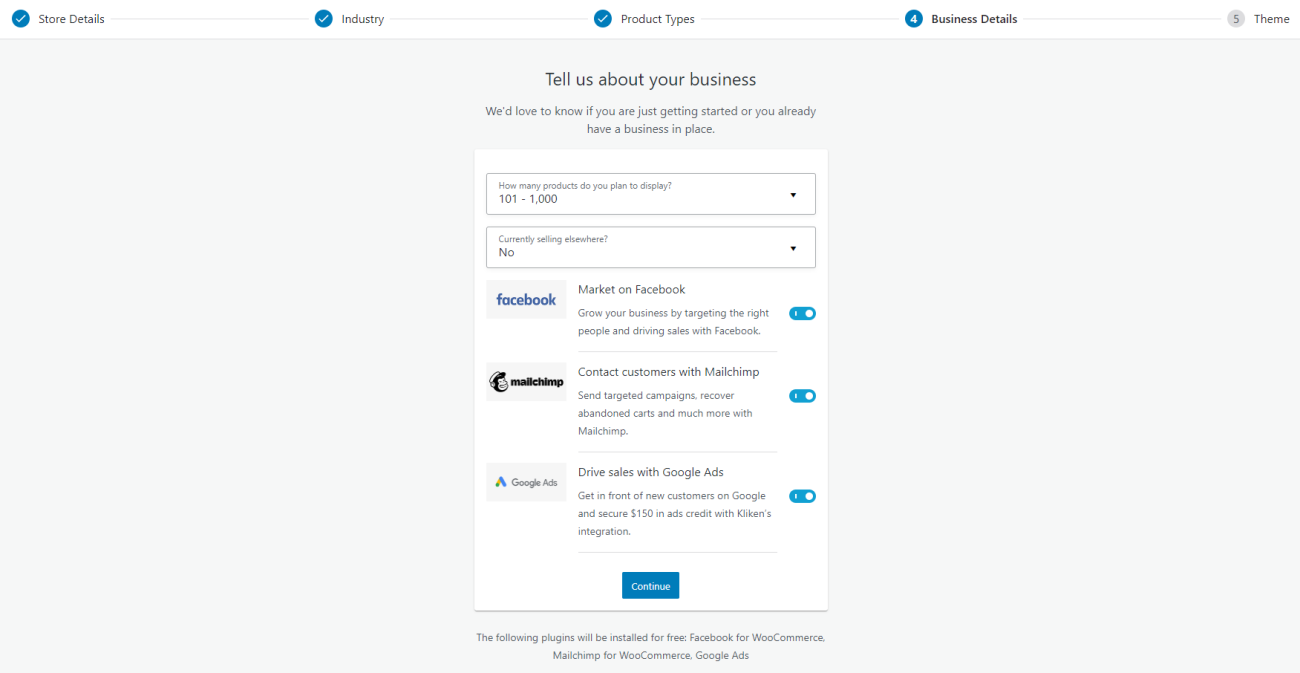 In addition, WooCommerce can be fully customized which means you can install additional plugins, add-ons, and extensions to extend its core functionality. However, this also means that WooCommerce has a steeper learning curve than a hosted eCommerce platform (like Shopify) that works out of the box – no setup required. You can start selling with WooCommerce in a few hours.
It's also worth mentioning that WooCommerce doesn't come with a built-in drag-and-drop site builder. You can use a WooCommerce-optimized theme to build your online store or hire a developer to do it for you depending on your technical ability.
Shopify
In contrast, Shopify is a hosted solution which means you don't have to worry about installing software or keeping up with site maintenance. The technical side of running a website including site performance, security, and backups, is taken care of for you. You can set up your website and start selling in a few hours.
Its setup wizard guides you through the signup process, the design phase lets you make customizations and finally you add products to your eCommerce store. You can set up your online store without needing to hire a developer. The platform also packs a drag-and-drop tool to help you add products, manage inventory, and track sales.
Shopify gives you limited control when it comes to improving the customer experience. You can only utilize the development and design tools that come built-in or purchase apps from the Shopify App Store. For most users, the add-ons and tools provided by Shopify are enough to build and expand their online store.
The Winner: Shopify
#2: Design, Themes, and Templates
Your online store's design is the first impression it makes on visitors and prospective customers. It's important to choose an eCommerce platform that gives you plenty of options when it comes to customizing the look and feel of your online store.
WooCommerce
WooCommerce's starter eCommerce theme, Storefront, has a user-friendly layout and is mobile responsive. However, when it comes to designing from scratch, you need to put in a lot of work or hire a developer to get a bespoke online store.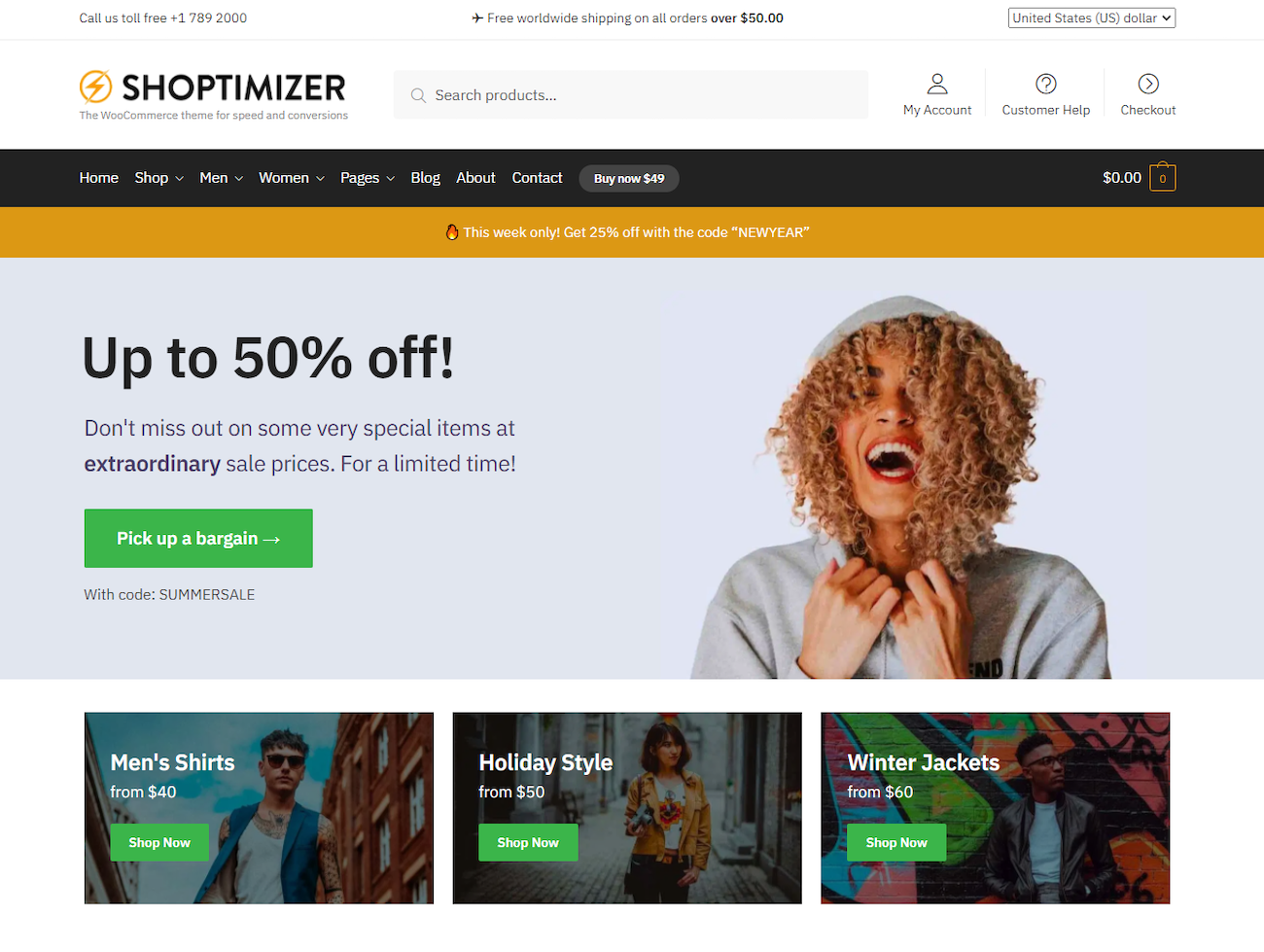 Alternatively, you can use a paid WooCommerce theme to set up a professional-looking online store. The Shoptimizer WooCommerce theme is designed to help you sell and boost conversions. It gives you complete control over your data and offers useful features such as auto-complete search, drag-and-drop Elementor builder, and customizations. This means you can design your site the way you want while delivering good user experience and being mindful of site performance.
Shopify
The Shopify Theme Store offers over 70 free and premium customizable themes enabling you to set up a great looking online store in no time. On average, a paid Shopify theme will set you back $160. Its themes are professional-looking though most of them follow the same cookie-cutter design that focuses on bold typography and whitespace.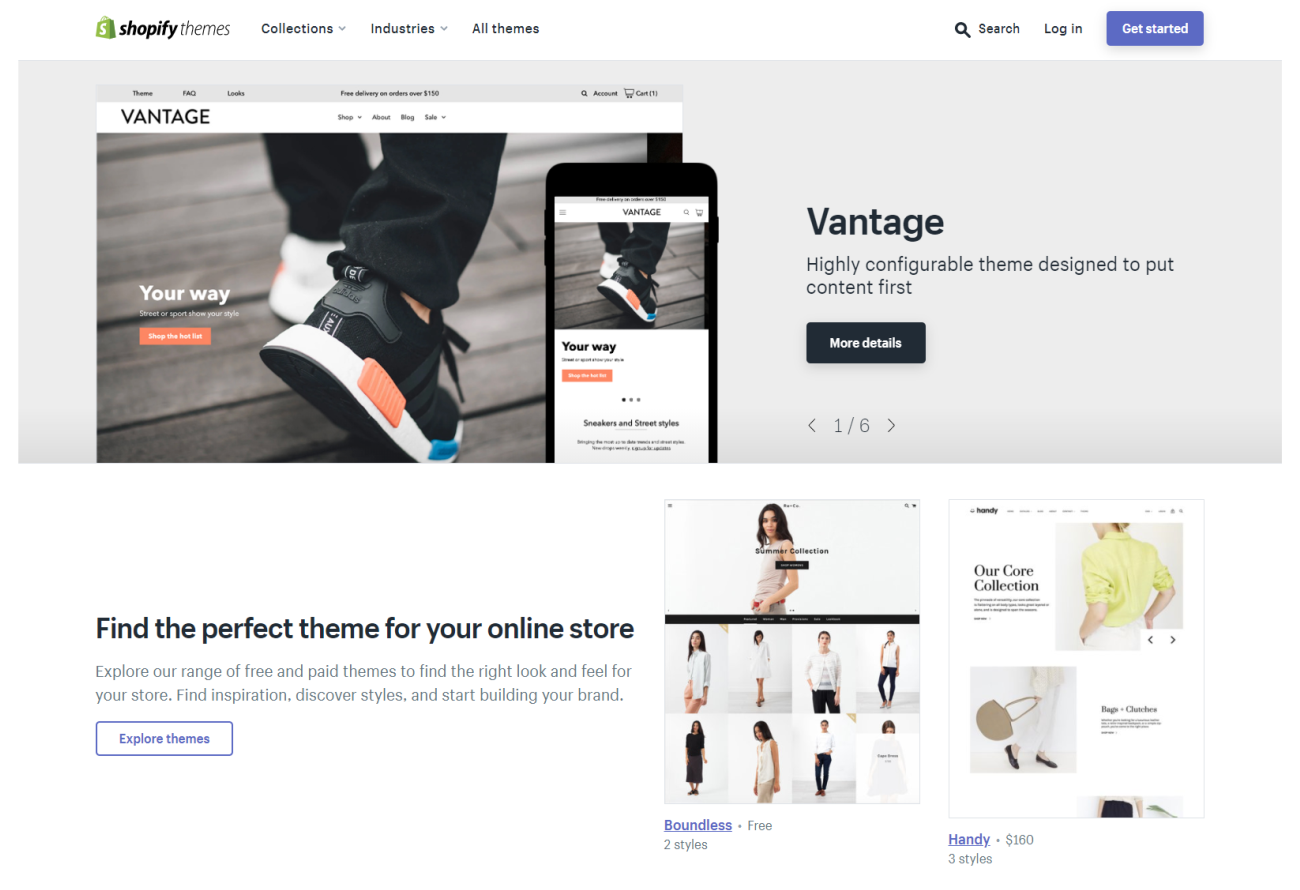 You can quickly find relevant themes for your online store by browsing through the different industries they're sorted into including Art & Photography, Clothing & Fashion, Electronics, Sports & Recreation, and others.
The Winner: WooCommerce
#3: Add-Ons, Extensions, and Apps
Add-ons, extensions, and apps let you extend the eCommerce platform's core features and tap into more opportunities for growth.
WooCommerce
There are tons of plugins, extensions, and add-ons developed for WooCommerce that let you add neat features to your online store. For example, you can install a third-party plugin that offers WooCommerce-compatible email marketing features or lead generation features.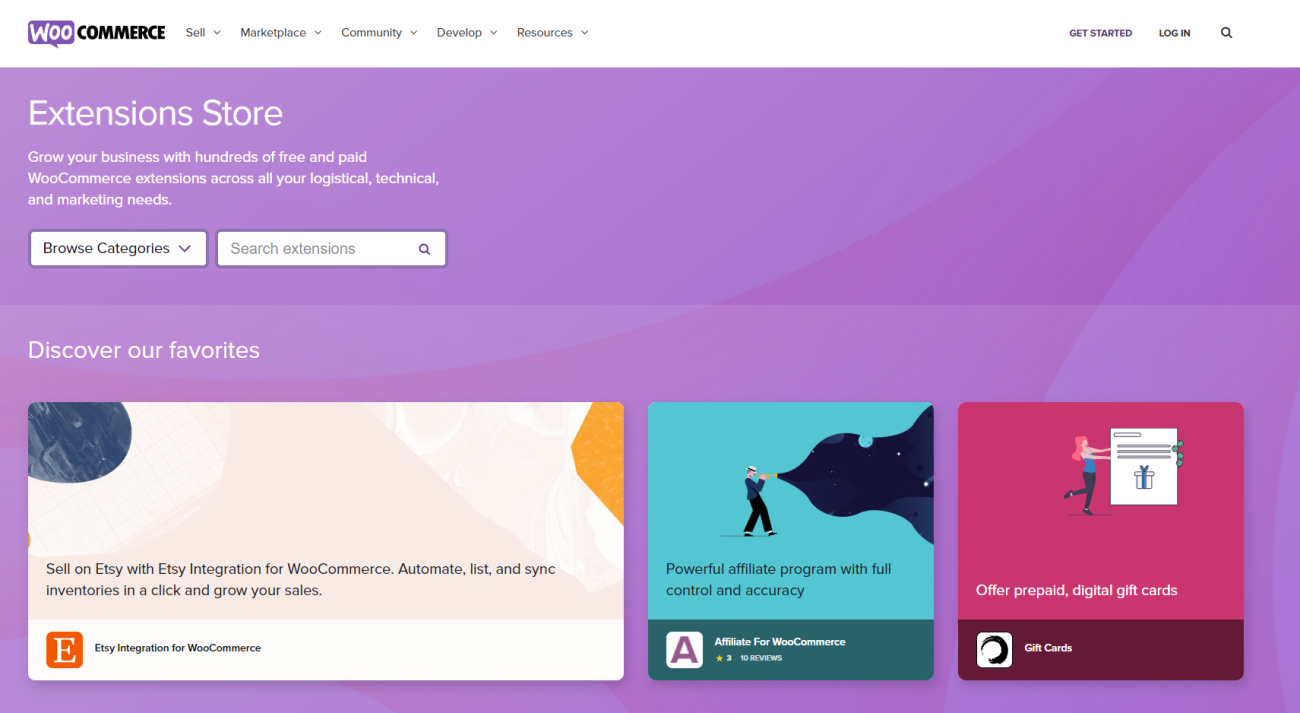 You can also install WooCommerce add-ons to your online store that let you maximize your selling options. For example, you can use add-ons to accept payments through different payment gateways, make the user's shopping experience more intuitive, minimize shopping cart abandonment, and much more. Put simply, there are endless ways to add new selling functionalities to your eCommerce site.
Shopify
The Shopify App Store has over 2,400 free and premium apps that you can install on your eCommerce store. They're helpfully divided into different categories including Marketing, Finding products, Inventory management, Sales and conversion, and more.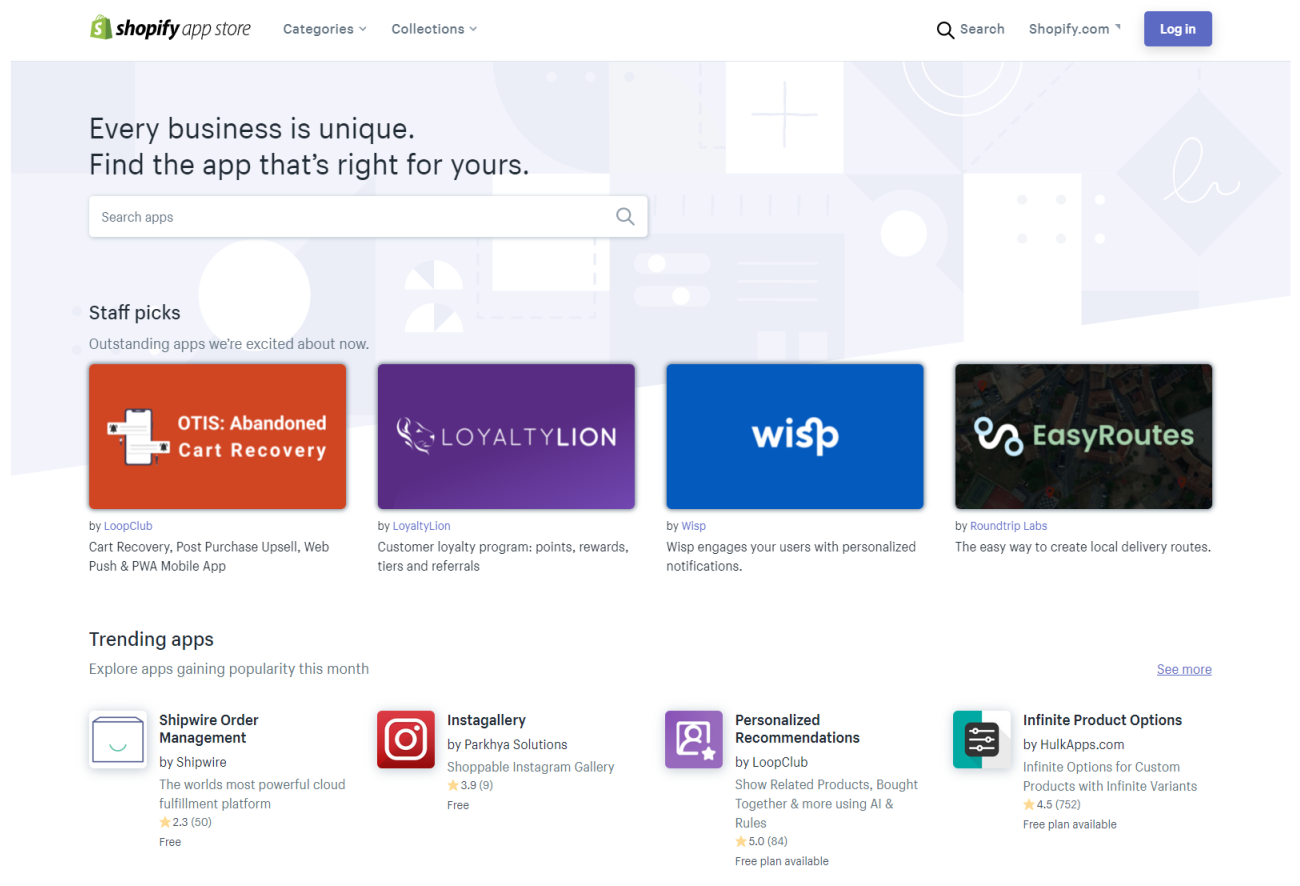 These apps allow you to easily optimize your online store's shopping experience. Most paid apps either have a free plan available or let you try out the feature for a limited time.
The Winner: Tie
#4: Sales Features
Both eCommerce platforms come with built-in sales features that are enough for most online store owners.
WooCommerce
WooCommerce store owners can offer free shipping options to their customers and sell overseas. This is particularly useful for anyone that's looking to sell physical products or expand into a global company.
While WooCommerce offers built-in features to help you set up and manage shipping options, you have to source your own shipping providers and carriers. You can also install extensions for abandoned cart recovery and offering discount codes.
Shopify
Shopify lets store owners set up multichannel selling with popular sites such as eBay, Amazon, Facebook, and Instagram at no additional cost.
In addition, it gives you access to powerful abandoned cart recovery tools such as email reminders that direct customers to finish the purchase journey. In addition to this, Shopify also works with shipping companies like DHL Express, USPS, Canada Post, and UPS so you don't have to source your own carrier.
The Winner: Shopify
#5: Payments and Transaction Fees
Businesses can save a lot of money by selling online while allowing customers to easily make payments.
WooCommerce
WooCommerce is compatible with over 100 payment processors including PayPal, Stripe, Apple Pay, Square, and credit and debit cards. They are either built into the shopping platform or can be added using add-ons and extensions. Keep in mind that payment gateways charge transaction fees which vary depending on the processor you choose.
WooCommerce doesn't charge any transaction fees if you decide to use WooCommerce Payments. However, third party payment gateways do charge their own transaction fees. In addition to this, you also have to pay bank fees.
Shopify
If you use Shopify to sell physical or digital products, you'll be charged a 2% fee for each transaction if you use a third-party payment processor. The Shopify plan charges even lower transaction fees which can be completely eliminated if you use Shopify Payments.
The Winner: Tie
#6: Marketing Tools
Online store owners need to use marketing tools to connect with new customers and grow their brand.
WooCommerce
WooCommerce enables you to run email marketing campaigns through its integration with Mailchimp allowing you to create and send personalized campaigns. In addition to this, you can also install various marketing add-ons to your WooCommerce store to leverage marketing automation, follow-ups, rewards and points, referrals, and much more.
Shopify
Shopify connects with apps like Constant Contact and Seguno to help with your email marketing efforts. In addition, it helps you advertise your products on Amazon, Facebook, Pinterest, and eBay, at no additional cost, helping you easily reach out to a wider audience.
The Winner: WooCommerce
#7: Search Engine Optimization (SEO)
In the context of eCommerce stores, SEO is important for helping potential customers discover your online store. In other words, it helps you maximize the visibility of your online store in search engines like Google.
WooCommerce
WooCommerce is SEO-friendly out of the box and it integrates seamlessly with a variety of WordPress SEO plugins (like Rank Math and Yoast SEO) that let you add titles and meta descriptions to your product pages. Similarly, you can customize your page URLs to make it easier for search engines to get your products in front of the right people.
Shopify
The Shopify App Store has a large collection of SEO plugins such as the SEO Booster that can scan your eCommerce site and fix any issues that may be affecting its performance. Shopify also lets you add basic details to your online store such as titles and descriptions for products, pages, and images.
The Winner: WooCommerce
#8: Customer Support
If you're setting up your first online store, you'll likely need to reach out to a customer support representative at some point.
WooCommerce
Since WooCommerce is open-source, you have to rely on support forums and documentation to get your questions answered. The good news is that WooCommerce has a large community so it isn't difficult to find what you're looking for.
Shopify
Shopify offers 24/7 phone, live chat, and email support. It also gives you access to a large knowledge base containing useful resources, a setup wizard, and a community forum.
The Winner: Shopify
#9: Plans and Pricing
Here's a quick breakdown of how much will it cost you to run your online store on WooCommerce vs Shopify.
WooCommerce
WooCommerce is free, however, you have to pay for premium extensions and add-ons. In addition to this, you'll also have to pay for hosting your online store and security features. This depends on the hosting provider and hosting plan you choose to go with.
Shopify
Here's a look at Shopify's pricing plans: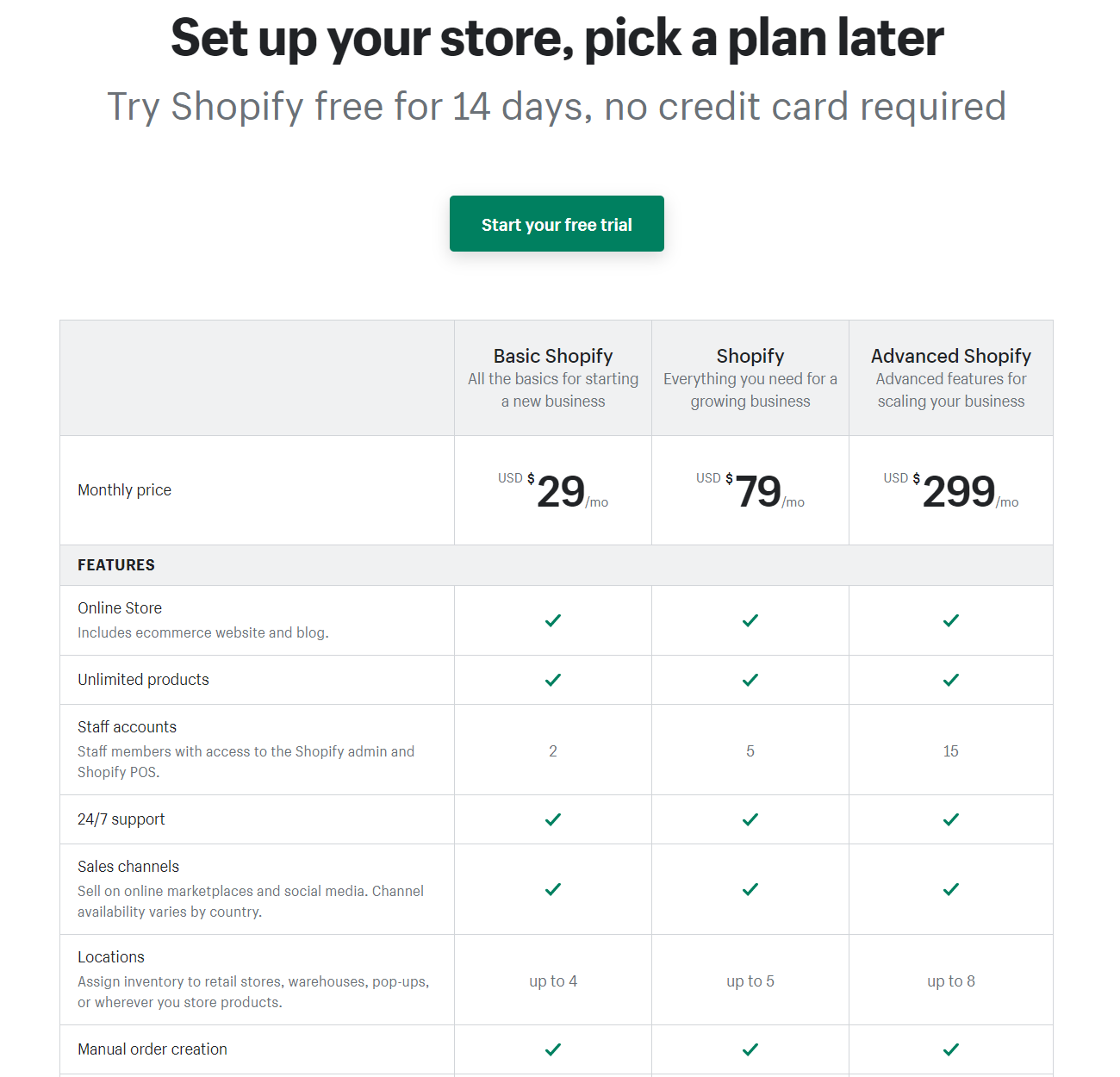 Basic Shopify costs $29 per month. You get an eCommerce site and blog along with unlimited products, 2 staff accounts, 24/7 support, and up to 4 locations.
Shopify costs $79 per month. You get an eCommerce site and blog along with unlimited products, 5 staff accounts, 24/7 support, and up to 5 locations.
Advanced Shopify costs $299 per month. You get an eCommerce site and blog along with unlimited products,15 staff accounts, 24/7 support, and up to 8 locations.
The Winner: WooCommerce
---
WooCommerce vs Shopify: Which One Is Right for You?
Now, you might be wondering: between WooCommerce vs Shopify, which platform best fits my business needs? Let's quickly step through the pros and cons of both eCommerce solutions.
WooCommerce Pros:
Offers unlimited customizations allowing you to mold your online store experience the way you want.
It's scalable so you can expand your store's capabilities as your sales increase.
Great value for money. You can add just about any feature you want on your eCommerce site at a low cost.
WooCommerce Cons:
You need to have the technical expertise to set up a professional-looking store by yourself. Alternatively, you can hire a developer.
It requires hands-on management of tasks such as hosting, maintenance, security, and backups.
Shopify Pros:
It's a fully hosted platform so everything including hosting, maintenance, and security is handled for you.
You get 24/7 support.
Offers built-in multichannel integration allowing you to sell on sites such as Facebook, eBay, Amazon, and Pinterest.
Shopify Cons:
It charges its own transaction fees unless you use Shopify Payments.
Shopify gives you limited control over your website as well as fewer customization options.
---
WooCommerce vs. Shopify: The Bottom Line
WooCommerce is the right solution for you if you want full control over your store's customization or if you're looking to build a huge online store to sell products in different regions.
You should use Shopify if you want to get your website up and running quickly or aren't particularly technically inclined. It's great for anyone who doesn't mind cookie-cutter store designs and wants to set up a small online store.
WooCommerce vs. Shopify: which eCommerce platform best meets your specific needs and why? Share your thoughts in the comments section below.