Most brick & mortar business owners will tell you that once a customer enters their shop, they're very likely to purchase during their first visit. Studies confirm this opinion with offline observed conversion rates between 12 and 40%.
And there's a reason for that: going to an offline shop takes effort. You have to physically go there, brave the weather, find a parking spot, etc. So once you're there, you're likely to buy.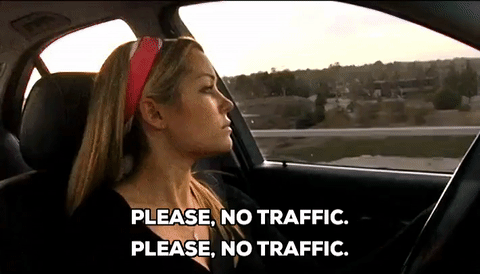 With e-commerce, it's a different story. It takes your visitors only a few clicks to access your website. As a result, they're much more likely to leave your website without purchasing. They're also more likely to forget about your business, because they can't stumble upon your store by accident or see it on their way to work.
But it doesn't have to be this way.
Today I'll share two techniques you can use to drive your visitors back to your store and build your e-commerce customer journey.
From Visits to Journeys
A Visit Is Not Enough
As a business owner, it might be tempting to focus primarily on getting new visitors.
After all, why bother paying to get visitors to come back to your website? You probably already paid for their first visit.
I understand the feeling. But if you're focusing on first visits only, you're missing out.
A Monetate study published last year discovered that, in most cases, it takes more than one session to convert a visitor into a customer: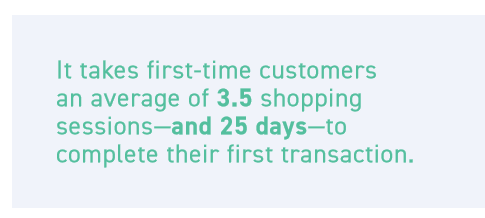 Source: Monetate e-commerce Quarterly Report, Q2 2017
And this trend has only been worsening. The last Wolfgang Digital e-commerce report noted: "Customer purchase journeys are growing longer. The number of [visits] required to generate EUR 1m online has grown by 12% in 12 months, to over 360,000 [visits] (up from over 323,000 in 2016)."
In short, for e-commerce business owners, the focus should not be on the first visit, but on the customer journey as a whole.
Driving Visitors Back Is Cheaper
And if you're worried about your marketing budget, I have good news for you: driving visitors back to your website is also cheaper than acquiring brand-new visitors.
Why?
You can use the products your user already viewed on your website in your ads. As a result, the click-through-rate of your ads will be higher than traditional display ads. If you pay by display, it means your average cost-per-click will be lower.
Since your user is already familiar with your brand and products, he's more likely to convert than a first-time visitor if he clicks your ad. The conversion rate of your ads will be higher and your cost per purchase lower.
Using Email Marketing and Retargeting to Drive Repeat Visits
Now, let's discuss how you can actually drive users back to your store.
There are two main ways to achieve this: email marketing and retargeting.
Let's start with the cheapest technique: email marketing.
Email Marketing
Email Marketing Basics
The concept behind email marketing is simple. You collect your visitors' email addresses and consent to send them automated emails and/or newsletters later.
According to various sources, email marketing is the most profitable marketing channel for online retailers. It's also one of the best ways to drive repeat traffic.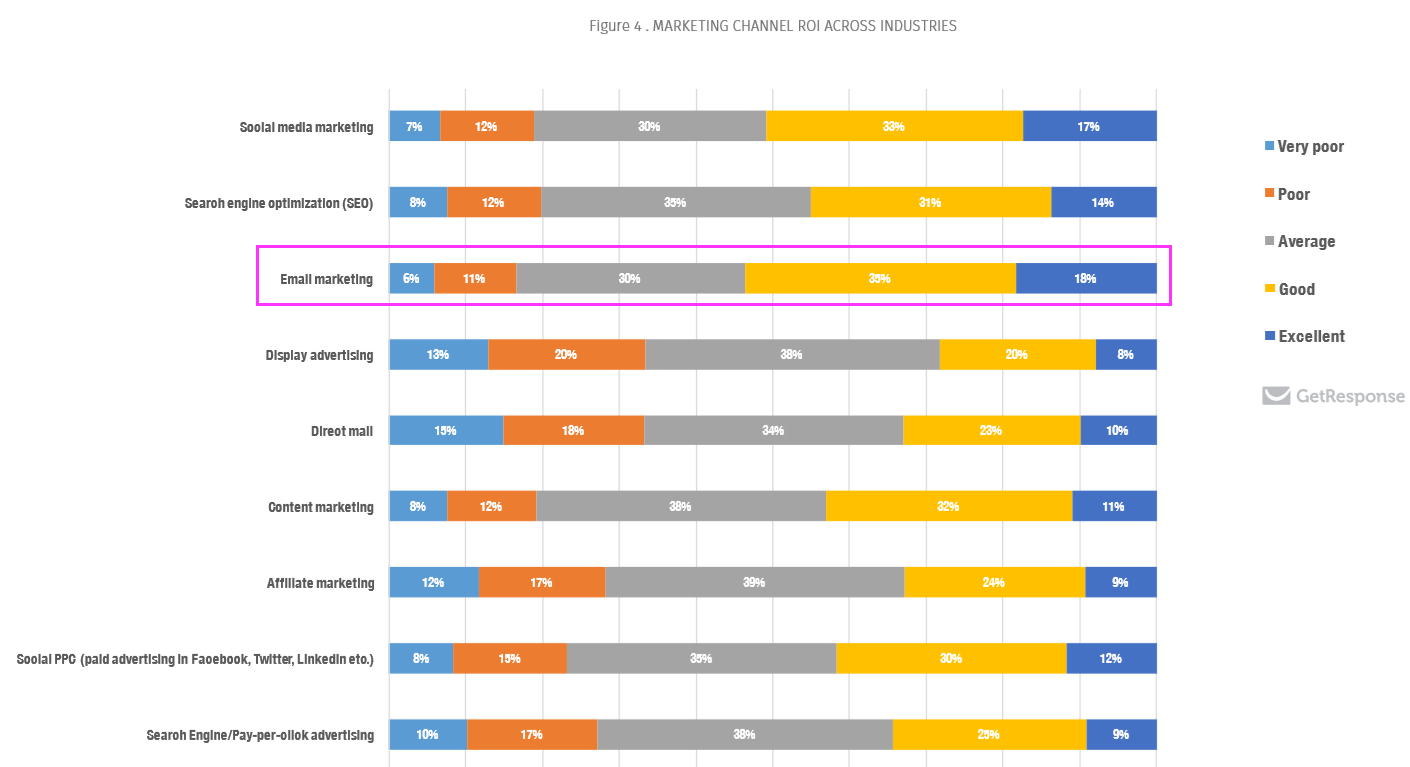 Note. The graph displays the percentage of marketers judging the effectiveness of the different marketing channels.
Email Marketing Advantages
The main difference between email marketing and other online marketing channels is its cost and cost structure.
When you invest some money in AdWords or Facebook Ads, you pay every time someone sees or clicks your ad. With email marketing, you only have to pay the cost of sending the email. And it's usually super cheap. Campaign Monitor, for example, charges only $9 per month to send as many emails as you want to 500 subscribers (source).
Emails also feel more personal. They can be personalized with the details you already know about your subscriber: his first name, the products he's seen on your websites and other personal details you might have collected about him. Emails also allow you to be very creative, while ad platforms offer limited design options.

A creative retargeting email sent by Adidas
Email Marketing Best Practices
Start by collecting your visitors' email using newsletter forms or email pop-ups.
Pick an email marketing solution that integrates with your e-commerce platform (it will make it easier to build automated sequences).
Set up a welcome sequence and an abandoned cart email.
Monitor your results and optimize your emails (object, body, product recommendations, etc.).
Retargeting
Retargeting Basics
Retargeting consists of dropping a retargeting cookie on your visitor's device. This cookie contains a list of the products your visitor viewed on your website. Ad networks can then read this cookie and display ads about products the user has seen on third-party websites.
Here's an example of a Facebook retargeting ad.
The user looked at shoes on Cole Haan's website. She's then presented with an ad featuring the exact shoes she looked at in her Facebook newsfeed.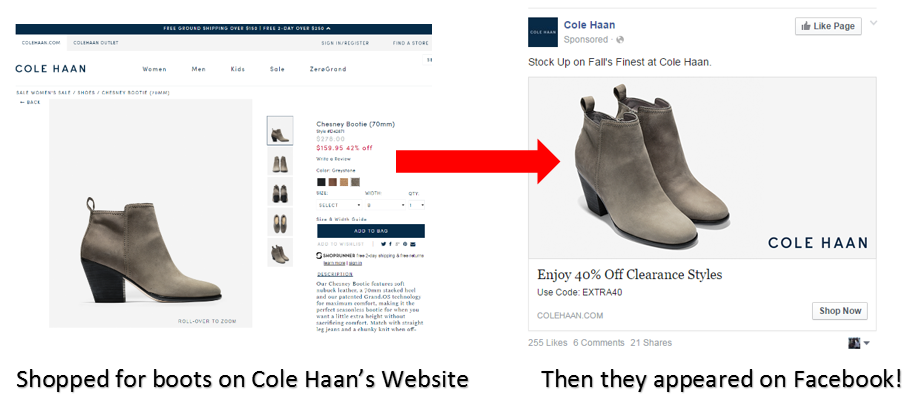 (Source)
Retargeting Advantages
Retargeting ads are usually cheaper and more effective than traditional display ads.
They're also very easy to implement. Usually they require only a simple copy and paste in your website's code. Some email marketing solutions (such as MailChimp) also include a retargeting option.
Their ROI is almost immediate. If you're in a rush and don't have much time, retargeting is the way to go.
Retargeting Best Practices
Pick a retargeting platform that integrates with your e-commerce platform (I recommend you check Facebook and Adwords, the two most popular platforms)
Add coupons to your ads to provide an extra incentive to visit your website again
Exclude categories that might present ads that could cause embarrassment or disclose confidential details to users on shared computers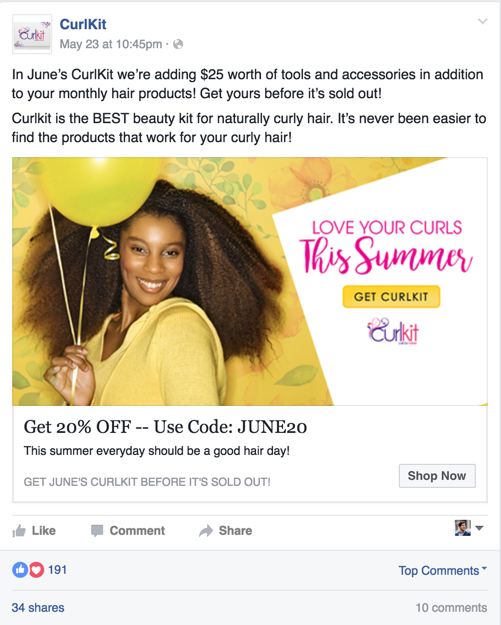 A retargeting ad featuring a coupon
Optimizing Your Website for Returning Visitors
We're not done yet. To maximize the chances of converting your returning visitors, you need to provide a 5-star shopping experience.
Use Product Recommendations
Most retargeting platforms drive your users back to a specific product. Make sure to implement a product recommendation solution on your product pages to maximize the conversion chances.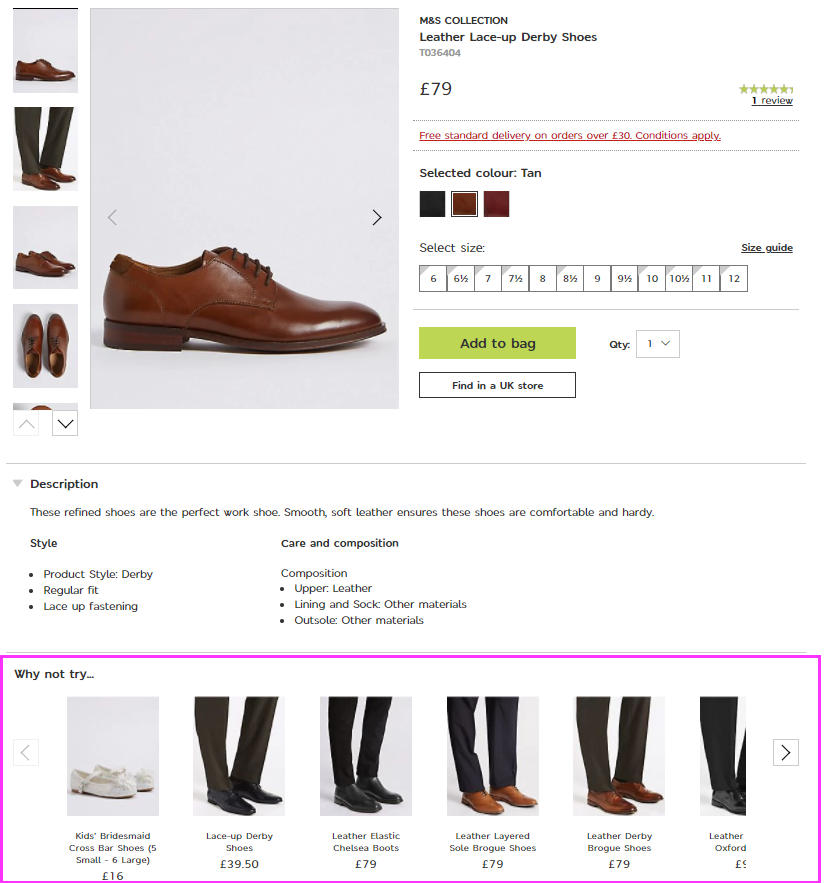 A product recommendation carrousel on Marks & Spencers
Activate a Live Chat
Live chats can be a double-edged sword for e-commerce websites.
Usually, they increase the conversion rate significantly. But they generate a lot of extra work.
If you don't want to display a chat to first-time visitors, you could try activating one for returning visitors.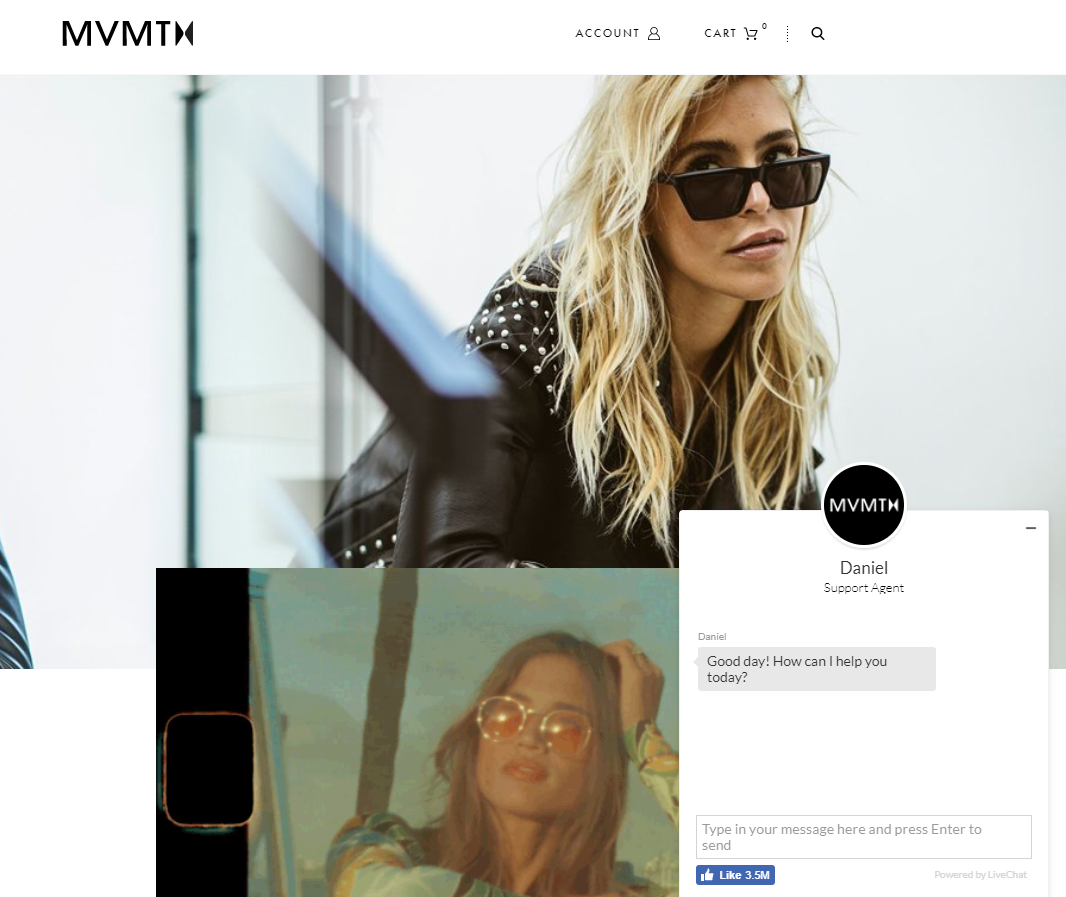 A live chat on mvmtwatches.com
Use Reassurance
As at every stage of the customer journey, it's important to reassure your users.
There are a few elements you can use to convey trust:
Display the reviews of your own business on your home page and product pages
Embed tweets from satisfied shoppers
Use a plugin displaying recent purchases by other customers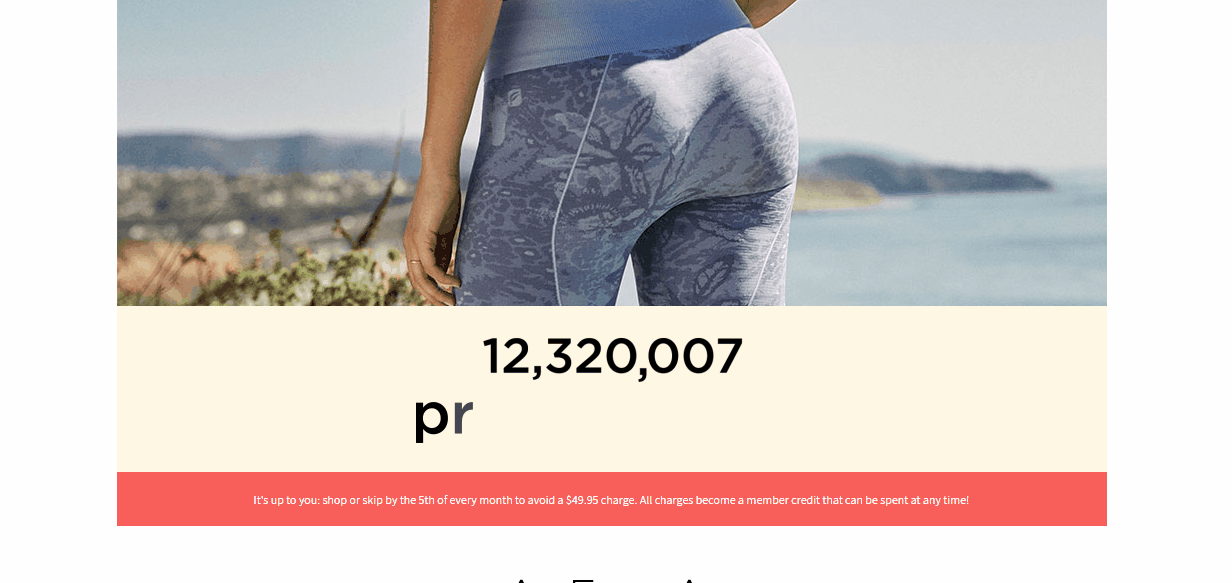 A reassurance animation on fabletics.com's homepage
Conclusion
I hope this article will help you go beyond the first-session approach. If you want to go further, I recommend you take a look at online customer journey maps. These maps help you understand your visitors and better adapt your website to their needs.
Author
Greg works at WisePops, a website popup builder, where he helps brands build an onsite marketing strategy.