So just what are the Best eCommerce platforms to power your online store in 2019? Let's dive in and take a look.
A brief history of the Best eCommerce Platforms
eCommerce has changed a lot over the past decade. If you're just beginning your eCommerce journey you can thank your lucky stars you weren't doing this 10 years ago. Back then store owners had very few options available to them. The big open source platform back then was OS Commerce which is somehow still going. OS Commerce was unique in that it was the first fully fledged eCommerce platform that was open source (free) so despite it's very rough edges it became very popular.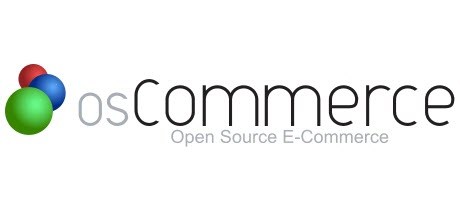 I built my fair share of OS Commerce powered eCommerce websites in the mid 00's and always found it to be a real chore to customize. But still – you have to give them serious credit for being pioneers in the Open Source eCommerce platform ecosystem. Your alternatives to OS Commerce were hosted platforms like Yahoo Stores (which was very popular) or desktop based (shudder!) platforms like Actinic.
Magento shakes up the open source eCommerce world
Magento would arrive in March 2008 and turn the eCommerce world upside down. It was truly a breath of fresh air at the time. Magento was brought a level of professionalism and quality to open source projects that few projects before this could match.

As a result, Magento was just as good if not better than any other eCommerce platform out there – whether it was a commercial or open source product. Magento took off like a rocket and quickly became the gold standard for eCommerce software.
Rise of the eCommerce Saas platforms
Around the same Magento started taking over the eCommerce world, a young German guy in Canada was quietly going about starting his own eCommerce revolution. Tobias Lütke had originally built his own eCommerce platform in 2004 to sell snowboards because everything else sucked. That worked out so well that it ended up being productized as Shopify which launched in 2006. After a few very lean years of trying to find product/market fit, Shopify started to build it's own momentum which culminated in their major round of outside funding in 2010 when they raised $7 million.

Over the following 6 years to the end of 2017, Shopify would grow faster than any eCommerce platform is history, reaching annual revenue in excess of $600 million to make Tobias Lütke a billionaire (on paper at least). Not bad for a dude who just wanted a better way to sell snowboards!
It's not an understatement to say that Magento and Shopify together has had a transformative effect on the eCommerce landscape over the past decade. They made eCommerce accessible to a whole new generation of store owners who without them simply wouldn't be in the eCommerce business.
Magento became the preferred platform for eCommerce stores who preferred to host their own store and who had access to a technical team to help them customize it. Shopify became the preferred platform for hundreds and thousands of newbies with little or technical expertise simply because it was (and still is) so damn simple to setup.
A thousand flowers bloom – the eCommerce platform ecosystem explodes
Both Magento and Shopify broke the mould in their respective segments of the eCommerce platform market. In doing so they led the way for a whole plethora of competing platforms to emerge in both the self hosted and hosted eCommerce market.
WooCommerce – Jigoshop became WooCommerce in 2011 and quickly became the defacto eCommerce choice for WordPress powered websites.

In fact, WooCommerce how has greater market share than any other eCommerce platform. (Sidenote: I still think WooCommerce has a long way to go to catch both Magento and Shopify in terms of the amount of revenue that it generates for store owners.)
BigCommerce – Founded in 2009 and has grown quickly from 2012 onwards. BigCommerce is Shopify's biggest competitor in the hosted eCommerce market.
Wix/Squarespace – Two of the biggest names in the hosted website market have also made big plays into the eCommerce world the past few years. Their market share is still very small overall but pay close attention to these two in 2019 and beyond.
CommerceHQ – One of the newest entrants into the market, CommerceHQ have been making waves as a compelling alternative to Shopify.
The impact of Amazon
Of course the biggest competitor to all of these wonderful eCommerce platforms is the ultimate eCommerce powerhouse – Amazon. Fulfillment by Amazon, or Amazon FBA as most of us will already know it has been around since 2008 but has really taken off the past 5 years.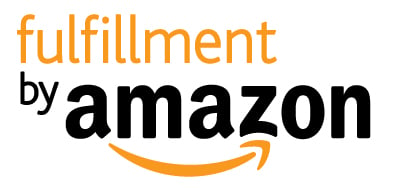 I would say it is now the number 1 way that new eCommerce entrepreneurs start off online. It's no surprise really given the size of the marketplace – plus you don't need to mess around with setting up your own store – simply give Amazon their cut and they take care of everything else.
So here we are in 2019 and it's clear we have a ton of options to choose from to power our online store. Too many options in fact! What platform should we pick?
Best Hosted eCommerce Platform for beginners – Shopify
While the competition is heating up for Shopify, it is still without doubt the best eCommerce platform for beginners who don't want to host their own online store.
Shopify Advantages:
Unrivalled ease of use.
Fantastic series of eCommerce guides.
Large community of Shopify store owners in the Shopify forums to exchange tips.
Diverse ecosystem of third party apps to extend and customize your store.
Excellent choice of Shopify Themes.
Great support available directly from Shopify.
Tons of external Shopify partners and experts to help you when you need it.
Shopify Disadvantages:
Simplicity sometimes comes at the cost of rigidity and not being able to tweak things to your specific requirements.
Vendor lock in – many people don't like handing over the keys to their business to a third party who has absolute control over the infrastructure that powers your business.
Fees for third party payment gateways are far more expensive than alternatives as Shopify strongly encourages you to use their payment gateway Shopify payments – which is fine – just as long as your products can be sold using it.
If you've no interest in managing your own eCommerce hosting and don't have any issues with someone else taking full control of your eCommerce infrastructure then Shopify is perfect for you.
Related: See our guide on Shopify Pricing.
Best Self Hosted eCommerce Platform for beginners – WooCommerce
The battle for the entry level eCommerce market is now pretty much a straight shoot out between Shopify and WooCommerce. If you already own a WordPress website and now wish to extend it to add eCommerce functionality, then WooCommerce is a no brainer. Equally, if you don't already use WordPress but don't want to handover the keys to your eCommerce kingdom to Shopify then WooCommerce is probably the best Shopify alternative to start with.
WooCommerce Advantages:
Infinitely customizable. A decent WordPress/WooCommerce developer will be able to customize nearly every aspect of WooCommerce to your specific requirements using a vast set of WooCommerce hooks and filters
Incredibly diverse ecosystem of WooCommerce extensions and WooCommerce Themes.
Huge community of WooCommerce users means that almost anything you would want to do with an eCommerce store has probably been tried at some point.
Free 🙂 Although just because the core software is free doesn't mean running your store will be free. You'll still need to pay for a whole slew of things like:

Domain name
SSL certificate (for certain certs that help with eCommerce)
Any WooCommerce extensions or themes you choose to buy
WooCommerce Disadvantages:
Support – this is the single biggest downside to choosing WooCommerce. The official support experience is poor to say the least. WooCommerce frequently suffers from growing pains and has struggled to scale its support team to handle its rapid growth. If you're the kind of person who likes to have their hand held on a new project don't choose WooCommerce.
Variance in the quality of WooCommerce extensions and themes. Be careful with the extensions you choose to run your business. Make sure you do proper due diligence on anything you install. You'll find that some extensions might destroy your stores load times and are poorly coded. This can be difficult to do for even season WooCommerce users as quite often there's no real way to know the impact of a WooCommerce extension unless you're a WooCommerce developer who knows how to monitor things like the number of MySQL queries a plugin generates and the number of additional http requests the extension adds to your stores frontend.
With great power comes great responsibility – So you don't want to handover control of your eCommerce platform to Shopify? Ok no problem you don't have to. But guess what? You're now responsible for a ton of stuff that you don't need to worry about when you use Shopify, like:

Backups – what happens if your server blows up or your hosting company suddenly goes out of business? Have you got automated backups? How long would it take you to get your store back online on a different host if the worst happens? How much money would you lose if it takes 12-24 hours for you to get back online? Moreover, how will you know your store has gone offline to begin with?
Security – I keep hearing people say that WordPress and WooCommerce are not secure. This is largely hogwash. But yet tons of people suffer from WordPress and WooCommerce hacks. Why? Mainly down to poor plugin choices and not keeping everything up to date on a solid host.
Performance – With a hosted platform like Shopify you expect your store to load fast. With WooCommerce you are now responsible for ensuring your store loads as fast as possible. If you install 20 incredibly crappy and bloated WooCommerce extensions don't go running to your hosting company asking them why your store is loading so slowly – it's your fault! So now you're on the hook for one of the most important aspects of ensuring a good conversion rate for your checkout funnel. Your chosen hosting platform also plays a massive role in the speed of your WooCommerce store. Check out our WooCommerce Hosting Guide.
Upgrades – WooCommerce updates/upgrades have been known to cause instability (to put it mildly) and can take a while settle down and become stable. Check out our mega guide on how to update WooCommerce properly.
WooCommerce is pretty much the philosophical polar opposite to Shopify. If you're having difficulty choosing between I would recommend picking whichever platform is best aligned with your own technical skills and personal values. The good news is that both Shopify and WooCommerce are excellent choices and in reality it's hard to go wrong with either of them – just pick the one that works best for you personally.
Best Hosted eCommerce Platform for established online stores – Shopify Plus
While Shopify might be a no brainer for top pick for the best hosted platform for beginners, the competition is much stronger for established online stores. When we talk about established online stores we're talking about online stores doing in excess of $500k – $1m per year in revenue. Anything under $500k is entry level for the purposes of this article.
Once you go beyond $500,000 per annum in revenue you your eCommerce requirements tend to get a bit more demanding; better reporting, more sophisticated stock management, discounting mechanisms, more advanced reporting and more third party system integration options all become critical. The reliability and scalability of your online store move from nice to have to mission critical status. Even a few minutes of downtime can cost thousands at this stage.
Overall, while there are countless options at the bigger/entry level, I think the mid level/established segment of the market is still one of the most underserved segments of the eCommerce platform market.
Launched in early 2014, Shopify Plus is the big brother to the main Shopify platform most of us will be familiar with. Shopify Plus is pretty much the same thing as Shopify but with some additional key features that big eCommerce stores require, including:
Lots more staff accounts – Advanced Shopify has a maximum of 15 staff accounts. If you need more people than that using Shopify you'll need to go the Shopify Plus route.
More extensive customization options – If you're bumping up against some of the customization limitations of Shopify you might need to upgrade to Plus to get more find grained control over the UX of your online store.
Better support for global eCommerce – multi-store, multi-language, multi-currency.
Lower transaction fees – as a Shopify Plus customer you're operating at a much larger scale than a regular Shopify customer so you'll be able to negotiate far more competitive transaction fees.
White glove VIP support – naturally you're paying for a VIP service you expect VIP treatment – and you get that with Shopify Plus.
Pricing for Shopify Plus is not available online but starts at approx. $2,000 – $2,500 per month.
If you're not sold on Shopify Plus I'd take a closer look at Miva Merchant. Miva has been around since the early days of the web but has reinvented itself over the past decade and is rapidly growing in the established hosted market.
Best Self-Hosted eCommerce Platform for Online Marketplaces – Yo!Kart
Yo!Kart is a multi-vendor eCommerce platform that specializes in building online marketplaces similar to Amazon or Etsy. It allows businesses to venture into the global market with state-of-the-art features and functionality.
Yo!Kart Advantages:
User-centered design.
100's of features in ready packages.
Ready to use buyer, seller mobile apps.
Separate dashboard and system for all user types.
Multi Currency and multilingual functionality.
Different packages and easy payment option available for startups.
Yo!Kart Disadvantages:
Themes are not available but customization is available in different packages of Yo!Kart
Takes time to get familiar with the platform.
For entrepreneurs who want to launch a multi-vendor eCommerce store but do not have the technical skills to develop it then Yo!Kart is a good option.
Best Self Hosted eCommerce Platform for established online stores – Magento Open Source
Magento has suffered in recent years with the lower end of the market being gobbled up by both Shopify and WooCommerce.

As a recovering Magento developer I've been happily free of building Magento stores for a couple of years now. Anyone who has spent time working with Magento, WooCommerce and Shopify will tell you that Magento is by far the worst platform to work with. Things which can be achieved with Shopify and WooCommerce in minutes sometimes take hours or days with Magento.
But, in many ways, Magento was never designed to serve entry level eCommerce businesses. For some established eCommerce businesses, Magento's more mature and sophisticated feature set is exactly what they need. For this reason, Magento Open Source (formerly Community Edition) is still top dog in the established self-hosted eCommerce market.
Magento has not helped itself in recent times with a painful upgrade path between Magento (M1) and Magento 2 (M2). In fact, I know of several loyal Magento customers who simply couldn't stomach the upgrade path and made the switch to Shopify Plus instead.
But no other platform comes close to Magento Open Source in terms of ecosystem size, market share, features and functionality that it's still the undisputed champion of this segment of the market. Again I'd love to see more competition emerge in this segment of the market in 2019 and beyond.
Wrapping things up
Hopefully this gives you a better sense of what the Best eCommerce platforms for 2019 and beyond look like. While the market is dominated by a few clear leaders there are also a plethora of niche, smaller platforms that we didn't get a chance to cover in this article that we'll definitely come back to again. The Enterprise market is also an interesting segment worthy of analysis with big players like Hybris, Commerce Cloud and Demandware costing millions of dollars to deploy into production. But that's for another day 🙂