Want to make your eCommerce store more profitable? One way to grow revenue is to increase traffic. But before ramping up your marketing efforts, there's something else you should focus on, and that's optimizing your store for more conversions and sales.
Why?
Well, firstly, it will help you get more sales from the traffic you're getting now.
Secondly, if your store isn't optimized for order generation, it doesn't matter how many more people visit you'll be missing out on sales and leaving money on the table.
So before investing more time and money in marketing, such as SEO and paid ads, it's well worth improving your store's ability to turn visitors into customers and ensuring they're spending as much as possible.
If that sounds appealing, this guide covers 10 ways to improve conversions and generate more sales at your eCommerce store.
Table of Contents:
10 Proven Strategies to Boost eCommerce Conversions and Drive Sales
These conversion-improving and sales-increasing strategies can be implemented whether you're in the process of building your store or if you already have an online shop you're happy with.
For some of these strategies, you simply have to adjust your existing content or design, while for others, you might need to add some additional features to your store via plugins, add-ons, or apps.
But either way, they're all relatively easy to implement, and once taken care of, they should deliver results on an ongoing basis.
---
1. Informative Product Descriptions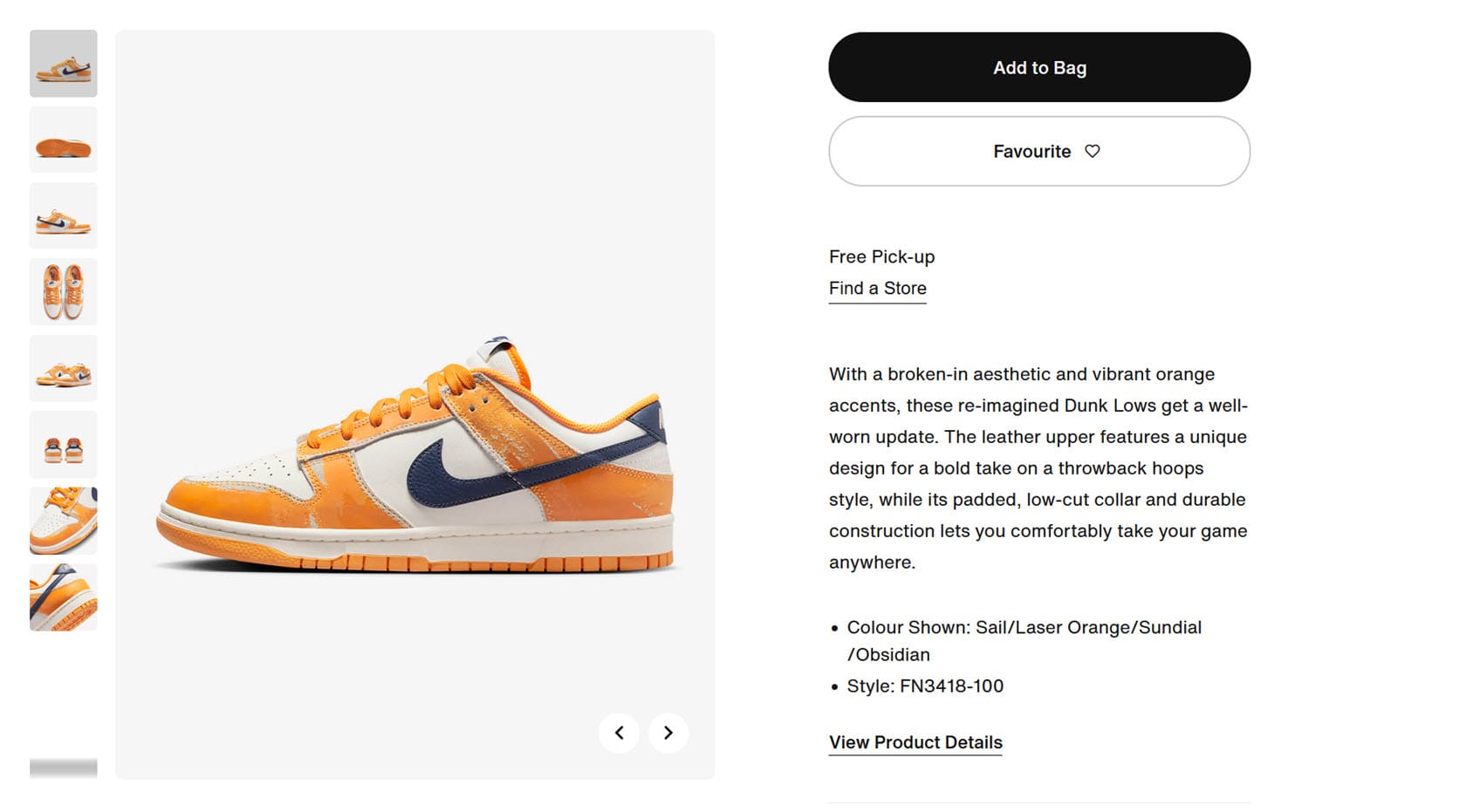 Product descriptions are your chance to educate shoppers and persuade them to make a purchase.
In fact, according to Salsify, 87% of consumers rate product content extremely or very important when deciding to buy.
However, creating compelling product descriptions isn't always intuitive.
A good product description needs to be short and easy to digest. It should convey the product's features, explain how it can solve the shopper's problem, and then persuade them to add it to their cart.
It's not just the written copy, though.
High-quality photos clearly showing your product as it comes and also in use can be beneficial. Salsify, again, found that 70% of shoppers need to see at least three photos of a product before adding it to their cart.
Videos help conversion rates, too. Product pages with video see 37% more add-to-cart conversions than pages without, according to Invesp.
Providing additional information, such as size guides, can also help your product pages educate shoppers, remove confusion, and help them make a decision.
Your product pages definitely shouldn't be an afterthought. Effective product descriptions are one of the proven strategies to boost eCommerce conversions and drive sales. They can also help reduce returns as customers are less likely to order items that don't meet their requirements.
---
2. User Experience (UX)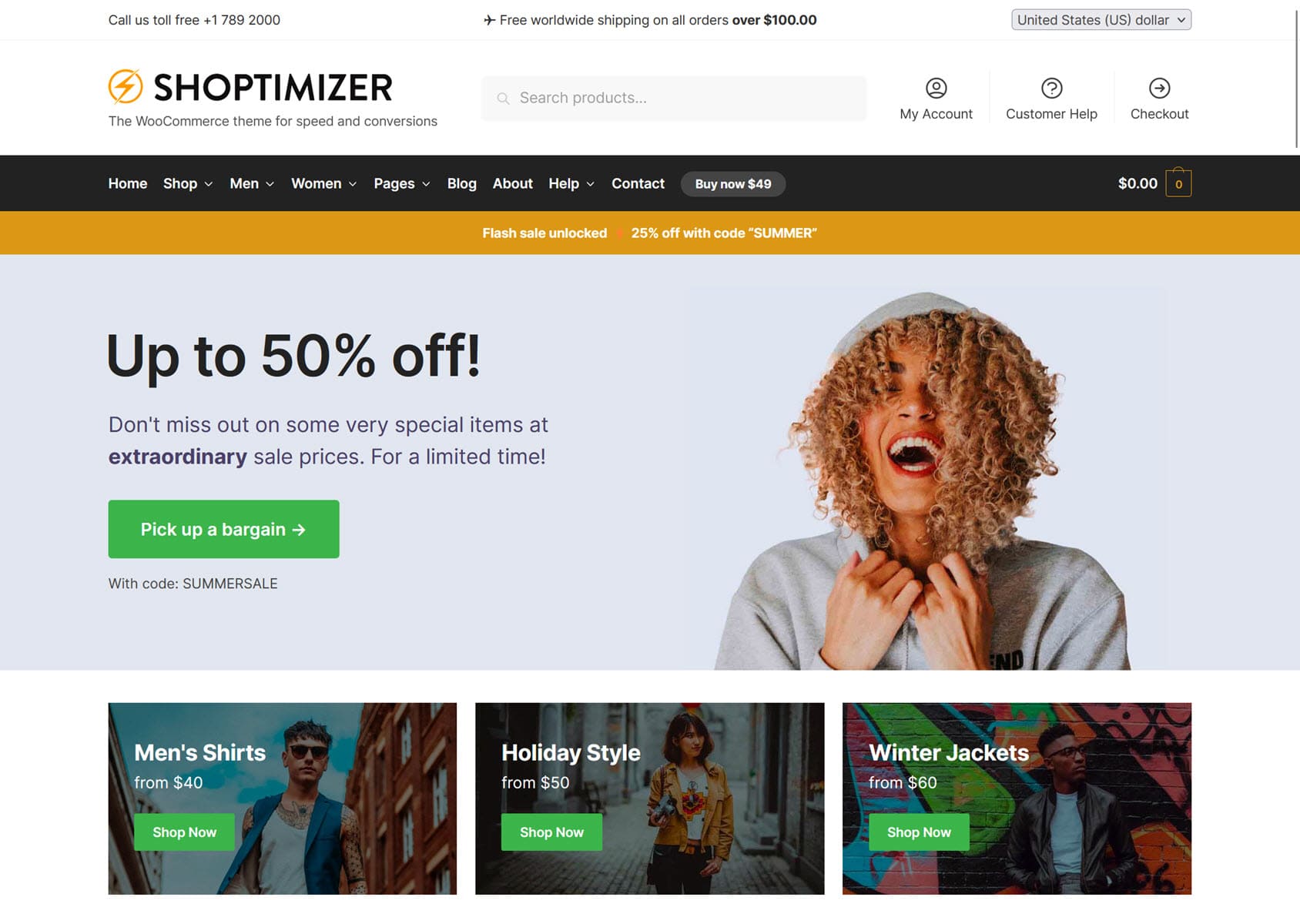 How your store looks, and the user experience it delivers has a significant impact on conversions.
Get UX right, and your eCommerce store will look attractive and appear trustworthy, creating an environment where people will be willing to spend their money. A well-designed UX will also make your store easy to navigate and shop at.
So what goes into a good UX?
Well, for starters, your store should have a high-quality design, whether that's one that's created from scratch, by choosing a good eCommerce theme, or some combination of the two. Part of what makes the design of your site "good" is whether it's in alignment with the type of products you're selling or the brand you're trying to cultivate.
But arguably more important than whether your site has the right look is how easy it is to navigate. Can shoppers easily find products? Can they filter your inventory with ease? Is it obvious how to check out?
If the answer to any of those questions is "no," then you need to work on improving the UX of your store.
Accessibility shouldn't be overlooked, either. Failing to ensure your eCommerce store is accessible can not only cost your sales, but it can also lead to financial penalties.
Another critical factor in UX is the speed of your site. Slow load times are said to harm how search engines like Google determine where to display your site in their listings.
However, fast load times can not only make your site more visible and easy to find, but they can also improve conversion rates. Google reports that a one-second site speed improvement can increase conversions for mobile users — over 50% of shoppers — by up to 27%. Therefore, investing in a fast-loading site design and high-performance web hosting is definitely something you shouldn't overlook.
UX is a vast topic. A lot goes into ensuring your store delivers a positive user experience. But as we've just seen, focussing on UX can have a significant impact.
---
3. Build a Brand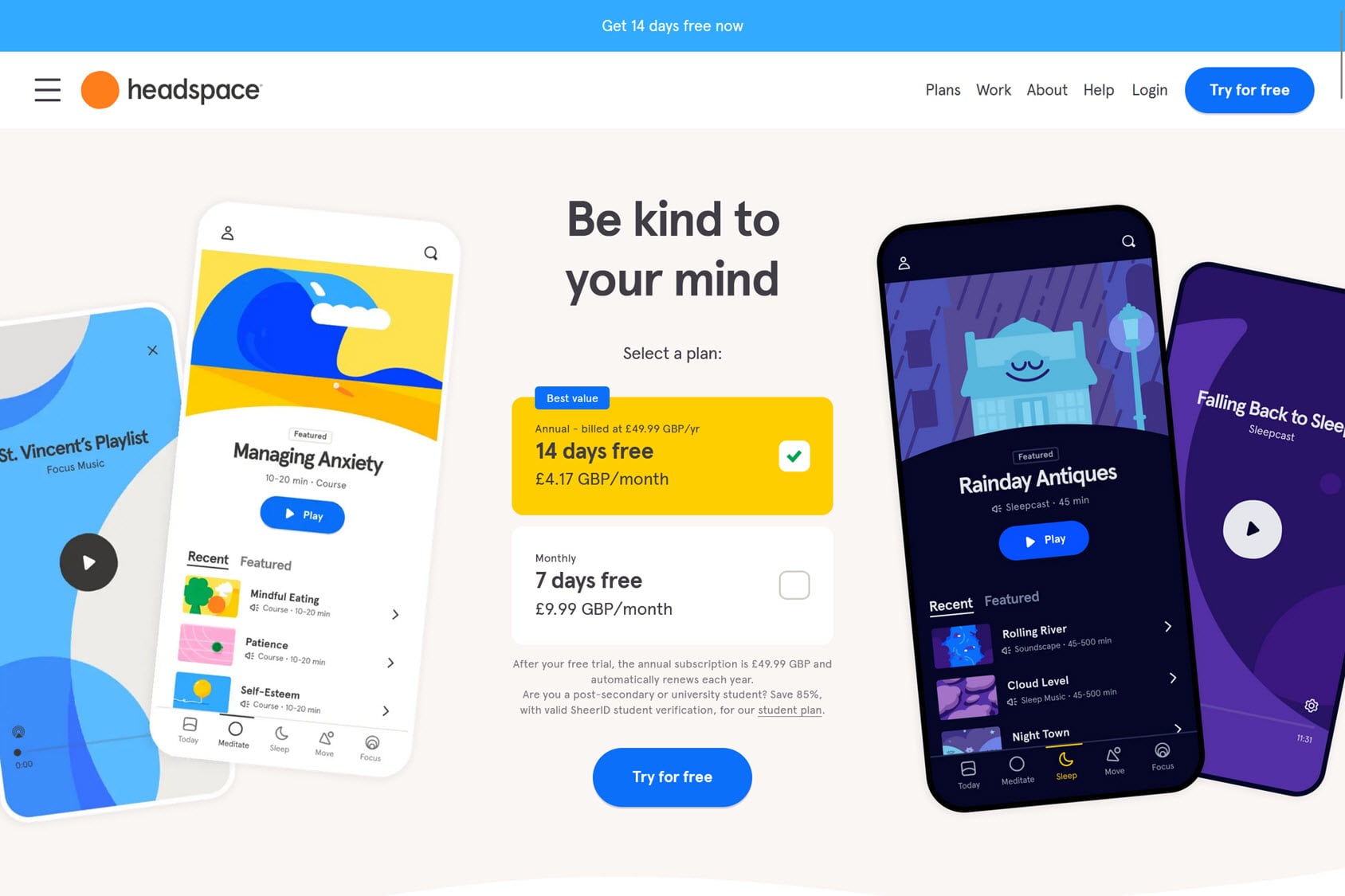 Building a brand around your eCommerce store will help you connect with your target audience and stand out from the competition — two things that can boost conversions.
Your goal is to avoid being seen as a generic eCommerce retailer. Instead, you should strive to create a brand that tells a story about your business. When working on your brand, some areas to consider include who you are, why you're in business, and anything else that injects personality into your business.
Your brand can then inform many aspects of your eCommerce store, such as its design, including the logo and colors, your about page, and the voice and tone of your content.
Creating a brand is especially important if you're selling the same or very similar products to your competitors, such as phone chargers or books, rather than unique items you've created yourself.
If there's not much to separate your eCommerce store from other sites with similar inventories, your brand can be the deciding factor when shoppers are weighing up their options.
A strong brand will make a memorable impression on your visitors, helping to turn one-time customers into loyal and repeat shoppers. The goal is to build a brand that customers want to be a part of and purchase items from.
---
4. Reviews and Testimonials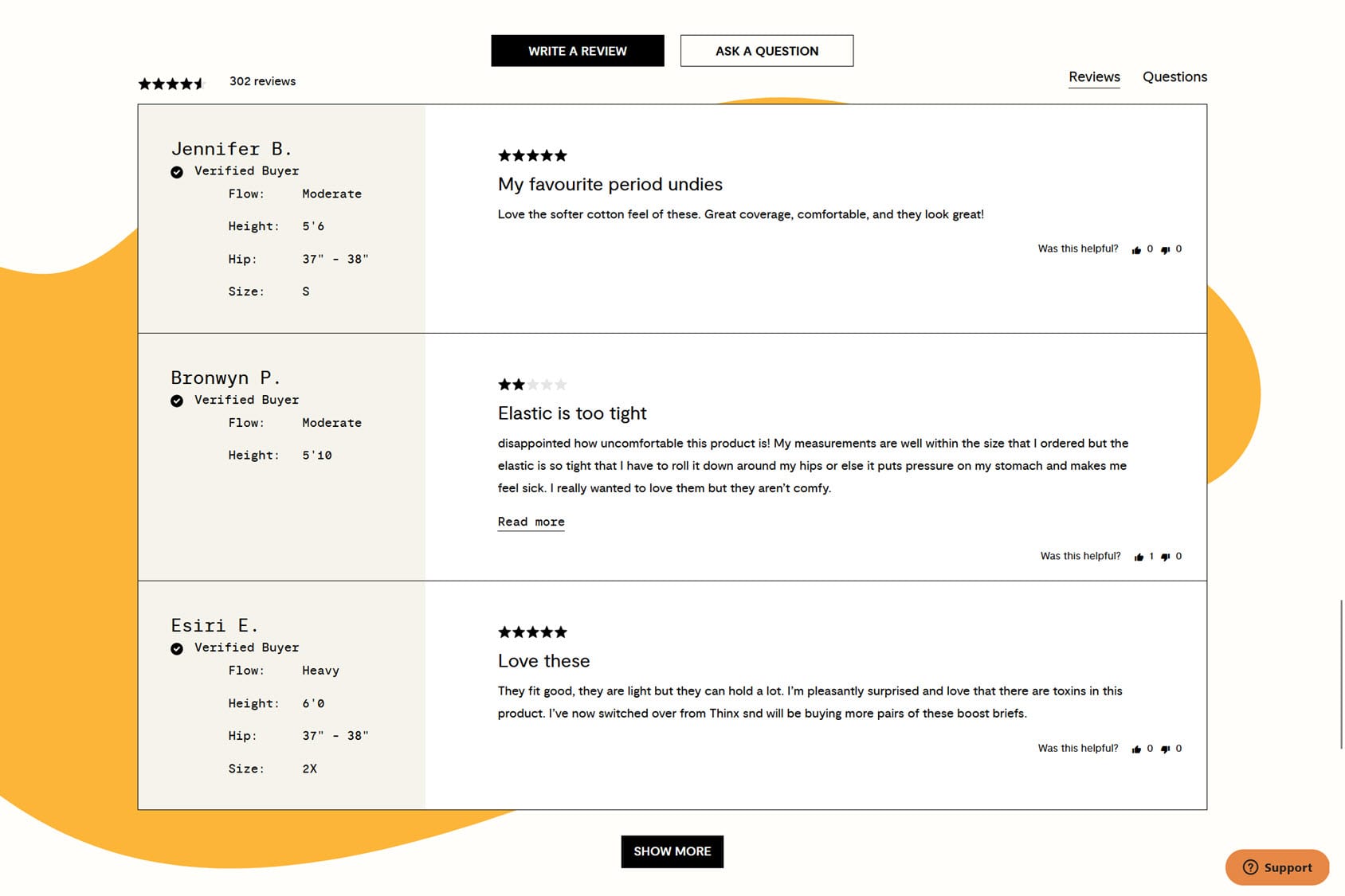 Reviews and testimonials quickly demonstrate to visitors that you're a legitimate business. They can reassure potential customers that you can deliver on your promises and be trusted with their orders and payment details.
Reviews can also add essential information to your product pages. Customers sharing their experience of a product create another opportunity to educate and persuade visitors and, provided that feedback is positive, drive more sales at your store.
Due to the power of reviews, it can be worth incentivizing customers to leave one at your store, especially if you're yet to receive many reviews.
---
5. Cross-Sells, Up-Sells, and Bundles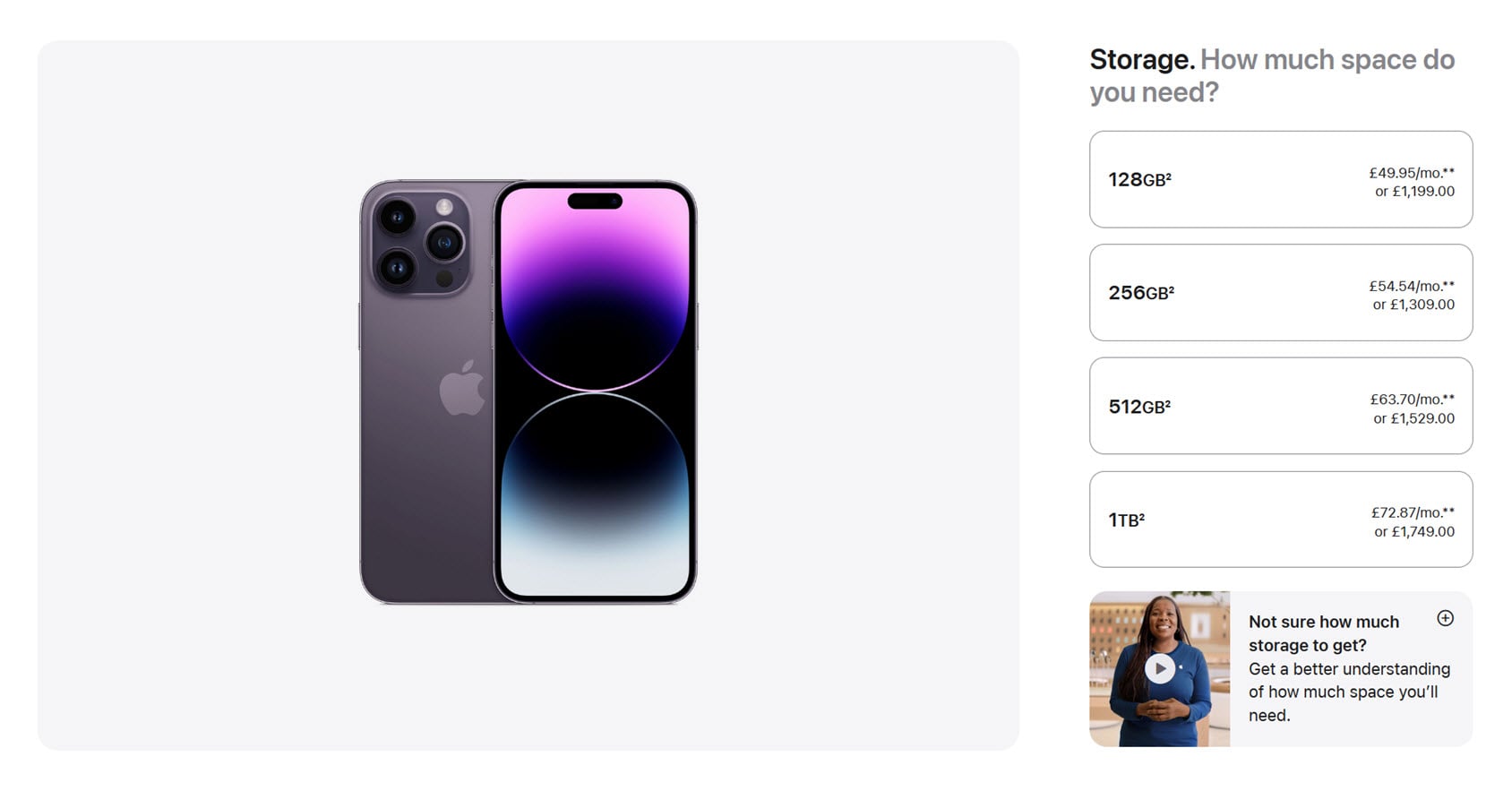 Increasing the average order value (AOV) at your store — getting each customer to spend more — is something you should aspire to if you want to grow your eCommerce business.
Some practical ways to increase AOV include suggesting similar but more expensive products to shoppers — also known as up-selling — and cross-selling, which is recommending products that go well with the items the customer is looking at or has added to their cart.
Creating bundles is another option. For example, you could offer a slight discount on an individual product if the customer buys more than one or if they purchase it as part of a set that includes other products.

Plenty of eCommerce tools can automatically suggest cross-sells, up-sells, and bundles based on your criteria. Thanks to this, it's something that you can implement once and then leave running.
For example, our CommerceKit conversion tool for WooCommerce has an Order Bumps feature. When enabled, the shopper will see suggested items in their shopping cart that complement the products they've already added.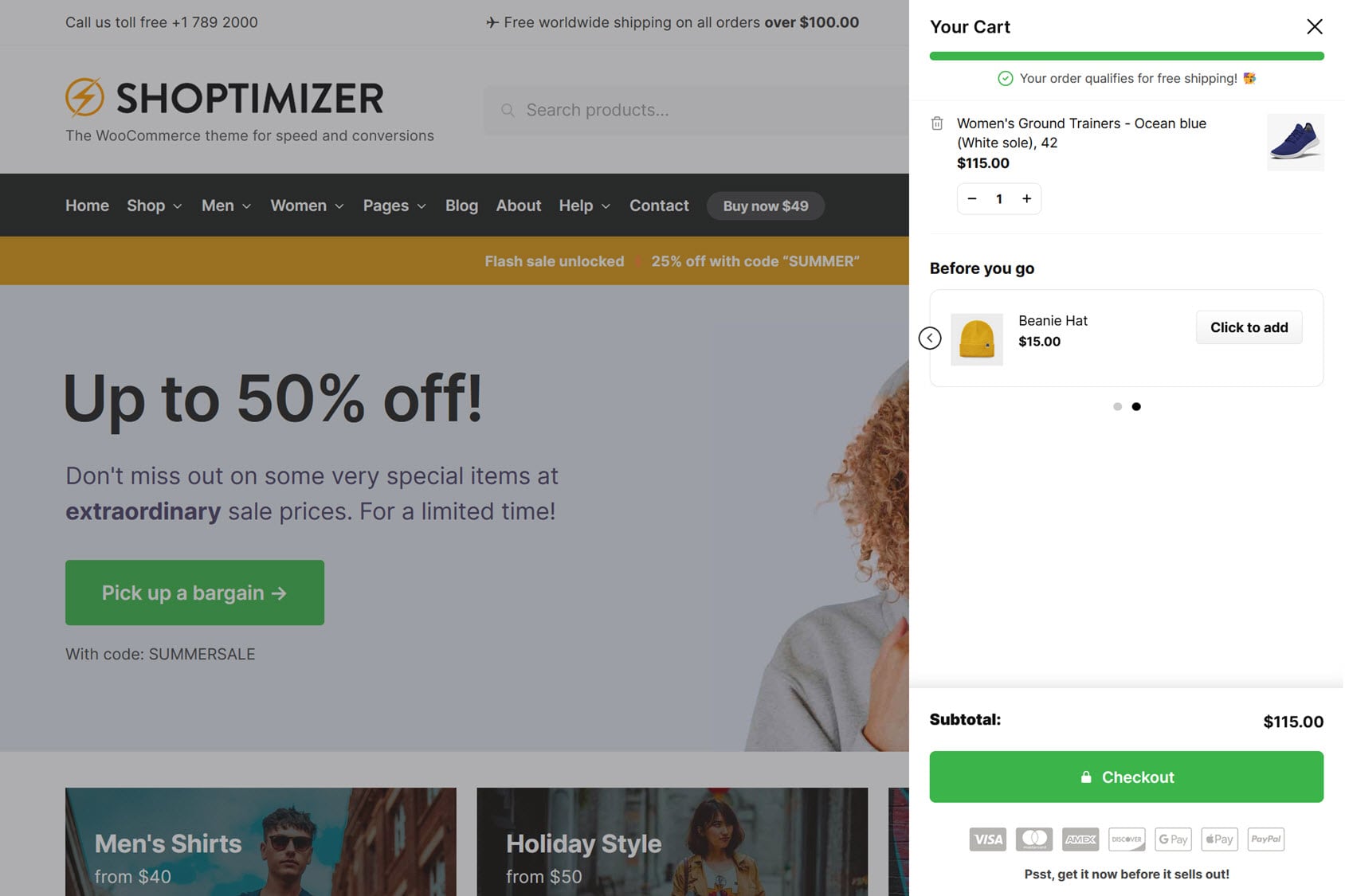 With a feature like Order Bumps enabled, shoppers can quickly add suggested items to their cart, increasing the AOV at your store.
Another way to increase AOV is to offer perks if shoppers spend over a certain amount. One option could be to give free shipping when customers spend more than $100 in a single order.
---
6. Time-Sensitive and Limited-Quantity Offers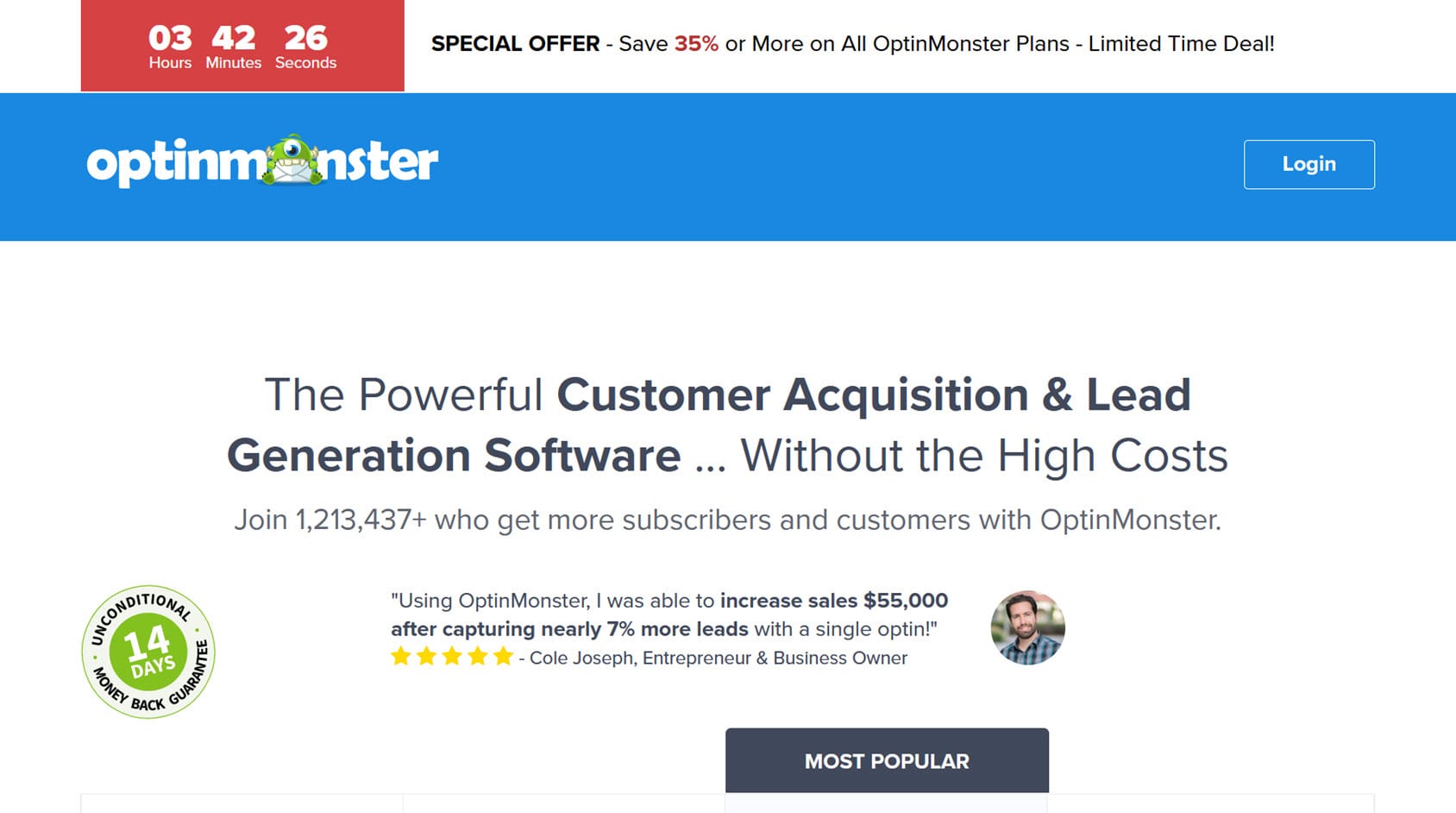 We're all familiar with Black Friday and Cyber Monday and how that period is used to boost conversions and drive sales by creating time-sensitive offers that customers don't want to miss.
But you don't have to limit these tactics to that one period of the year.
Other holidays and special occasions, such as your brand's anniversary, can be used to run time-sensitive deals. Tying the campaign to a special occasion can give these offers some meaning to avoid them seeming like a random promotion you're running just to generate sales.
Another related tactic is having limited product runs to create a sense of scarcity and urgency. One variation on this is offering discounts to the first group of people to purchase an item. This can help persuade shoppers considering a product to buy it now rather than miss out on a volume-sensitive deal.
---
7. Helpful Support Documentation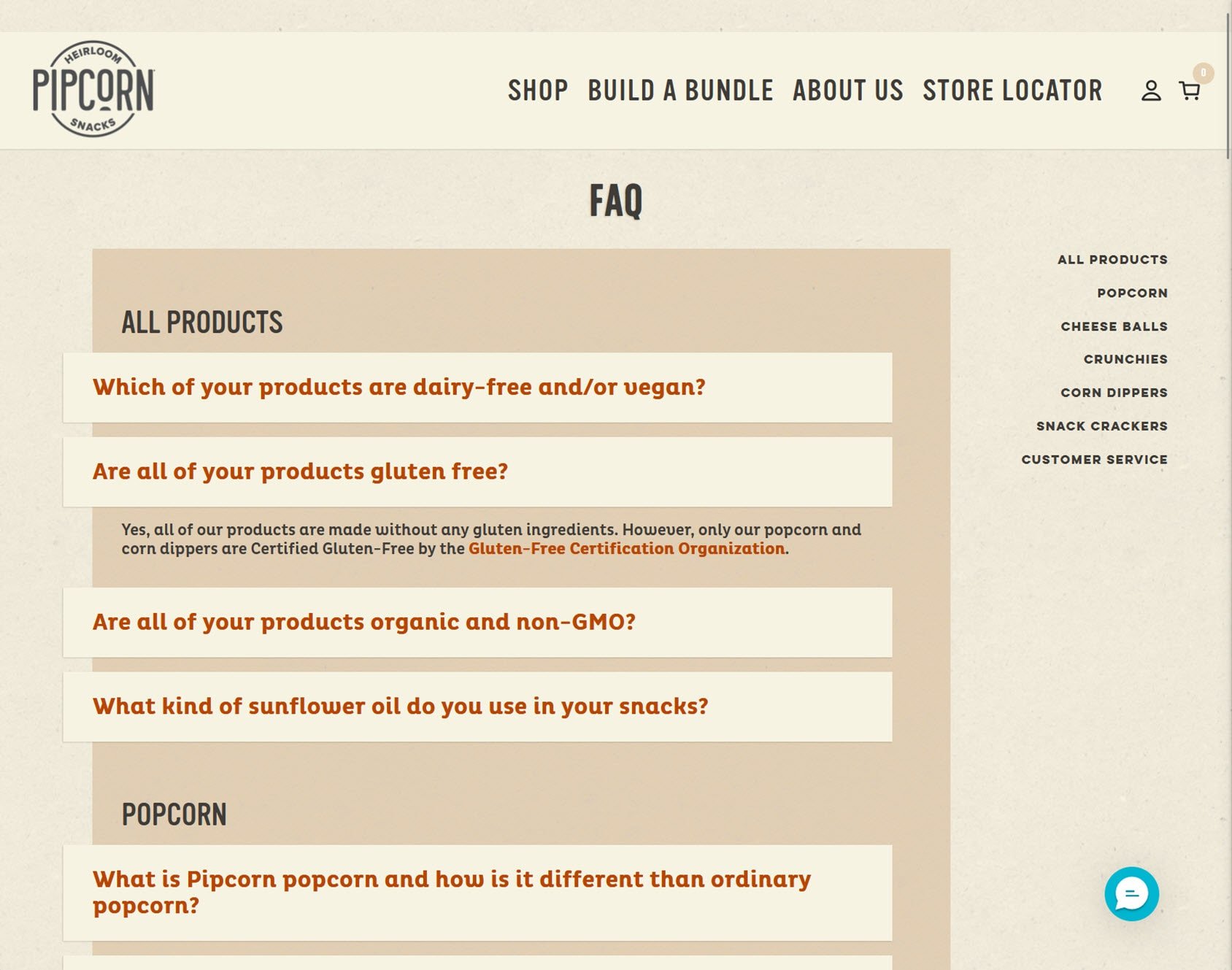 Customers can have many questions before they make a purchase, especially if they're new to your store, unfamiliar with the product they're interested in, or buying expensive items. If they can't find an answer to their query, there's a good chance they'll go elsewhere.
To overcome this, your store should have a frequently asked questions (FAQ) page. You can even add FAQs to individual product pages if you're selling items that generate a lot of questions from customers.
Information to cover in your FAQs includes shipping rates, return policies, and product guarantees. Essentially any information that can remove hesitancy customers might have should be included.
Adding a chatbot to your store can be a convenient way to provide shoppers with answers to their queries and help them find the information on your site they're looking for.
A detailed FAQ could also benefit your eCommerce store as it can appear in search engines when potential customers are seeking answers to their questions.
FAQs might seem boring. But not only can they reassure customers and, in turn, drive sales, but they can also take a burden off your support team by reducing the number of queries they have to deal with.
---
8. Shopping Cart and Checkout Optimization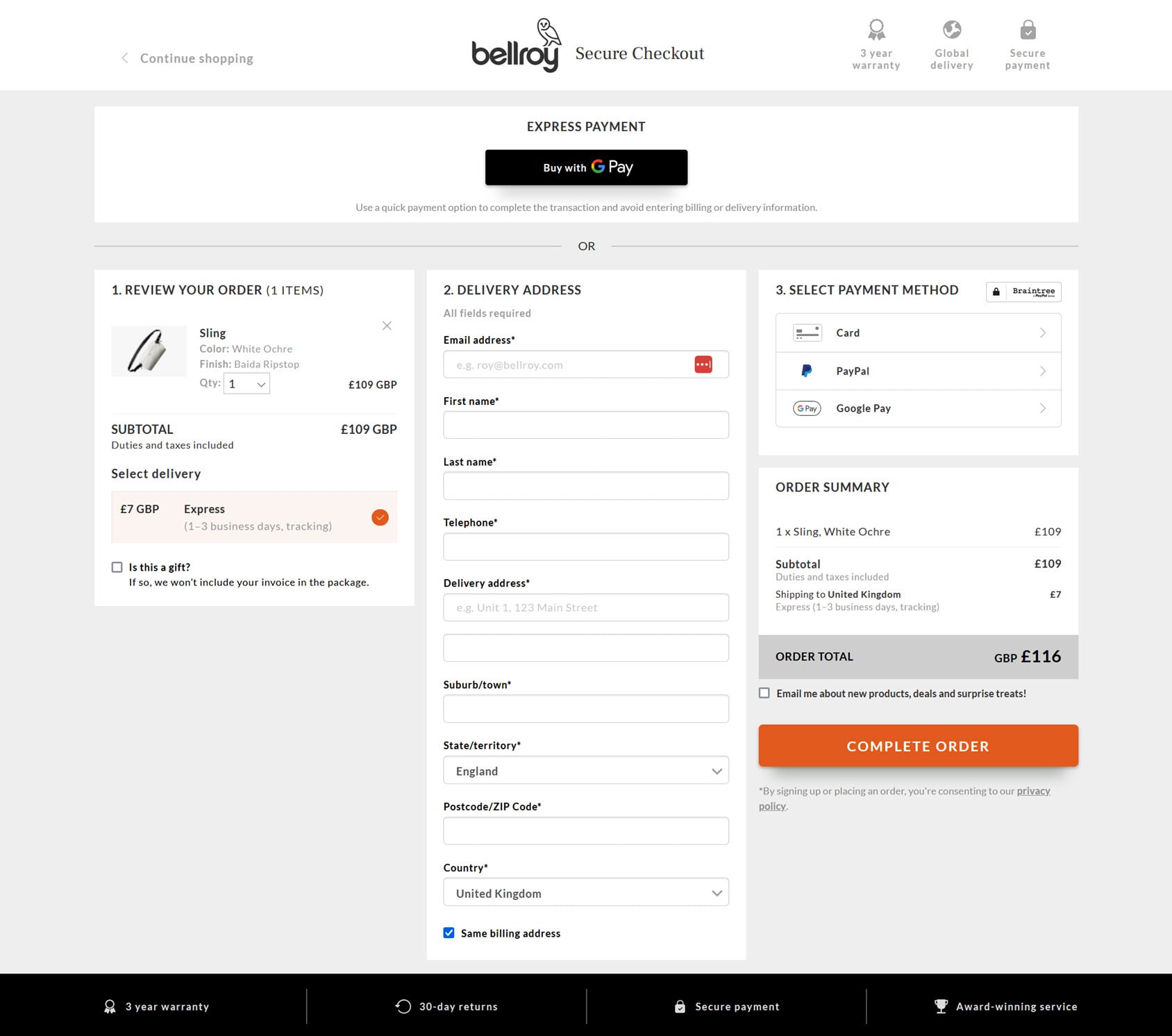 Once you've done the hard work of driving shoppers to your eCommerce store and encouraging them to add products to their cart, don't fall at the final hurdle.
Putting in additional effort to get the sale is probably more important than you think, with the average eCommerce shopping cart abandonment rate at around 75%.
Thankfully, there are some steps you can take to reduce abandoned carts at your eCommerce store.
One way is to ensure that your shopping cart icon is on display at all times so that customers can easily find it and instantly click on it to start the checkout process.
When they reach the checkout, customers can be put off by unexpected extras, such as shipping rates and taxes that weren't previously mentioned.
Also, while it's beneficial to get customers to create an account at your store — not least because it can facilitate more repeat sales — the lack of a guest checkout can deter some shoppers due to the perceived extra effort required on their part. One compromise is to ask customers to create an account after they've placed their order.
Whether you enable guest checkout or not, do all you can to keep your checkout forms as short as possible.
If you need lots of information from customers before accepting an order, keep shoppers informed by displaying a progress bar to show how far they've come and how long is left.
Offering multiple payment options can help, too, including pay later options, such as Apple Pay Later or Klarna.
Finally, enable some kind of abandoned cart recovery solution at your store that will automatically contact customers who have entered an email address but haven't checked out.
---
9. Reach Out After the Sale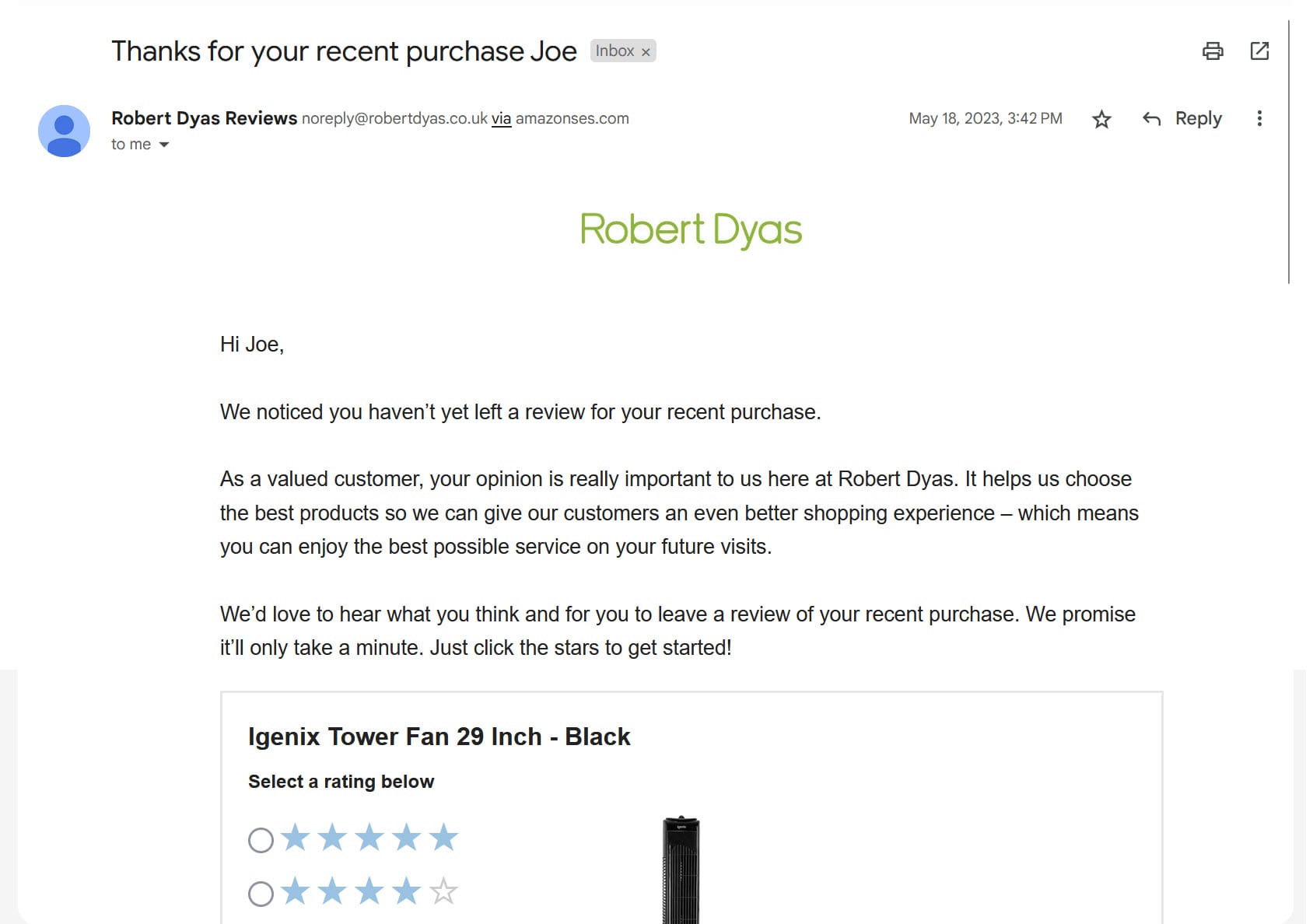 Once the payments have been processed and the products have been shipped, it's time to reach out to the customer and remind them of your existence. Doing so can generate additional sales that wouldn't otherwise occur.
How soon you contact a customer depends on a few factors.
First, though, you must ensure you have permission to contact them.
Giving the customer the opportunity to opt-in to marketing communications will allow you to contact them in the future.
However, even if they don't opt-in, you can still contact them via a "soft opt-in." This lets you send emails about "similar products and services" after they've purchased something from you and provided their contact details during checkout.
Before you do reach out, though, it's highly recommended that you read up on exactly what type of communication is and isn't permitted in your region.
Once you're sure you can get in touch, you might want to reach out immediately if you're selling complicated products, sending additional information, such as documentation, to help them set up and use their new item. This could increase customer satisfaction, reduce the likelihood of a return, and increase the chances of getting a positive review. This email could also suggest additional similar products that complement their recent purchase.
For products with set lifespans, such as bottles of vitamins, an automated follow-up email that's sent around the end of that lifespan, asking the customer if they want to replenish their supplies, could work.
The release of new product lines or the start of a promotion are also good times to contact your customers.
If you want to solicit a review, waiting until enough time has passed for the customer to have used the product is wise. Mentioning a few products they might be interested in at the same time can also be beneficial.
---
10. Test Your Strategies
All of the above are proven strategies to boost eCommerce conversions and drive sales.
However, there are countless ways to implement each strategy. Furthermore, what works for one business or audience, might not be effective elsewhere. Plus, whatever works can often be improved for even better results.
Due to all this, you should always be measuring your store's performance and testing the strategies you implement.
A/B testing tools can be surprisingly easy to implement. As they let you test two or more variations of your site and its components against each other, it removes the guesswork when it comes to finding out what works when trying to optimize your eCommerce store.
---
Summary
Here's a quick overview of the 10 proven strategies to boost eCommerce conversions and drive sales:
User Experience: Ensure your site looks professional and is easy to navigate.
Informative Product Descriptions: Use these to educate and persuade customers.
Build a Brand: Stand out from the competition and build a following with a strong brand.
Reviews and Testimonials: Create social proof by sharing feedback from customers.
Cross-Sells and Up-Sells: Suggest complementary or higher-priced items to increase AOV.
Time-Sensitive Offers: Create a sense of urgency and scarcity with limited deals.
Shopping Cart and Checkout Optimization: Remove friction, make it easy for customers to complete an order, and recover abandoned carts.
Test Your Strategies: Measure your results and test changes to see what works.
No matter how much resources you can devote to improving conversions and sales, there's bound to be something you can get started with.