A catchup post this, but back at the end of February we launched Suave – a classy WooCommerce theme. The response has been fantastic with 50, yes 50, five star reviews and an average rating of 4.96 on ThemeForest.
With over 550 sales it's proving to be a big hit and we're so excited to see what it's being used for.
We've seen some beautiful implementations so far, here are a couple that really took our fancy.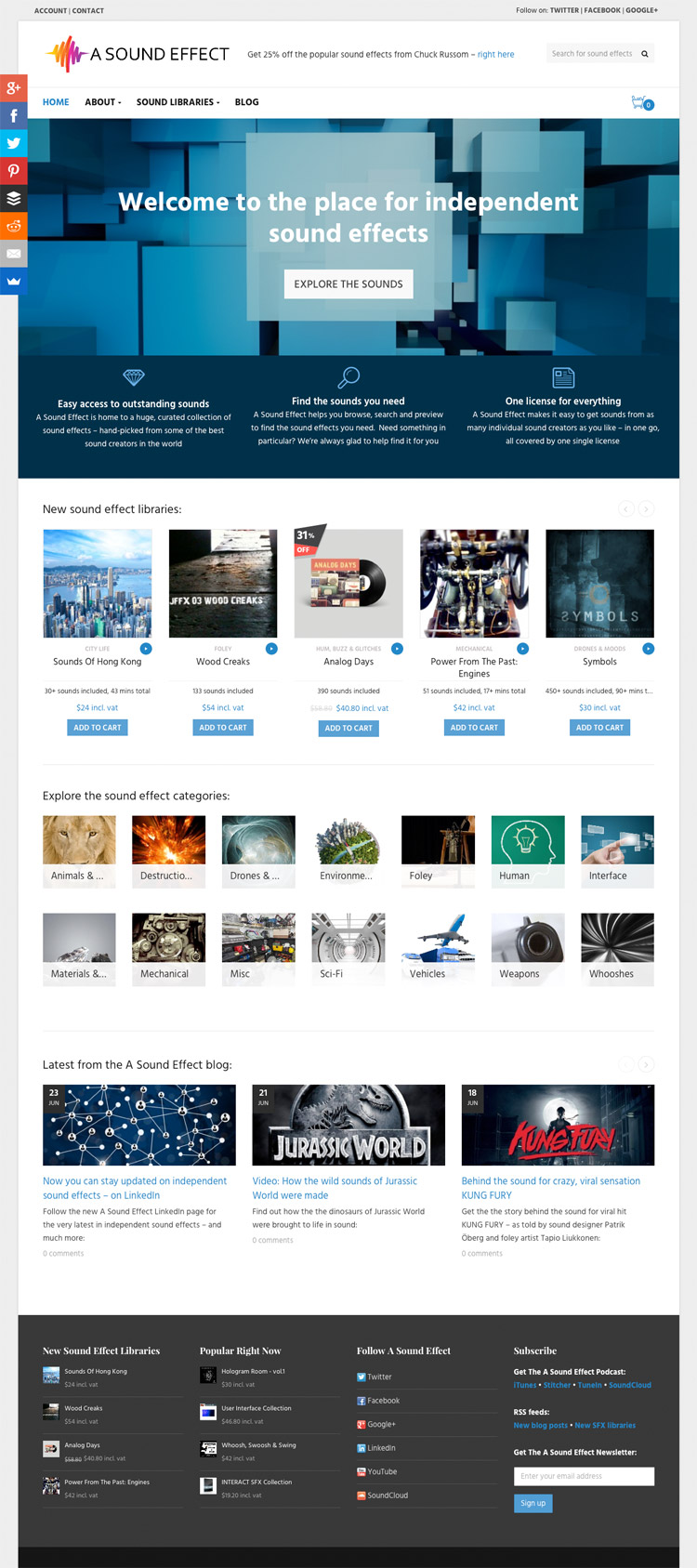 Asbjoern has done an amazing job with his site, a huge library of independent sound effects at ridiculously good prices.
---
A full width implementation with beautiful image choices, and a natural green color scheme which really ties the branding together. The video of a lavender field gently swaying is a great touch at the bottom of the page.
---

A gorgeous dark version of the theme is used to sell jewelery and watches. The yellow badge of the logo contrasts nicely with the charcoal grey and the product images still pop impressively throughout.
---

High Res Media
Outstanding photography in this one, as you'd expect from a site showcasing the skills of a photography and video production company. Based in Arizona in the US, if you're selling your home these guys are guaranteed to make it look fantastic.
---
Would you like your Suave implementation to be featured in a follow up post? Just drop us a line 🙂
You can buy Suave from ThemeForest for just $58 with 10 ready made demos so you'll be up and running in no time.