Are you looking for a guide to help you find eCommerce marketing and automation platforms? Then you're in the right place.
If you take a look at global retail eCommerce sales between 2014 to 2019, you will see how they've quadrupled. What's more, they're expected to grow a further 6,542 billion US dollars, according to Statista.
The reason we're mentioning this is to give you an idea of how saturated the eCommerce market is going to be in the future. For that reason, it is really important for online retailers to automate their business models and improve their marketing game with eCommerce marketing tools.
With that sentiment in mind, we have handpicked some of the most useful automation and marketing platforms for online businesses. Read on to find out all about them.
What is eCommerce automation and marketing?
Think of eCommerce automation and marketing as a strategy for business owners to easily handle everything from product advertisement to order fulfilment. There are a lot of amazing tools that put everything at your fingertips.
One you set up and launch your eCommerce store, all you need to do is choose the right tools to help your marketing needs.
Now that we've covered the basics, let's get into the thick of it.
Here are the 10 best eCommerce marketing and automation tools in 2020:
---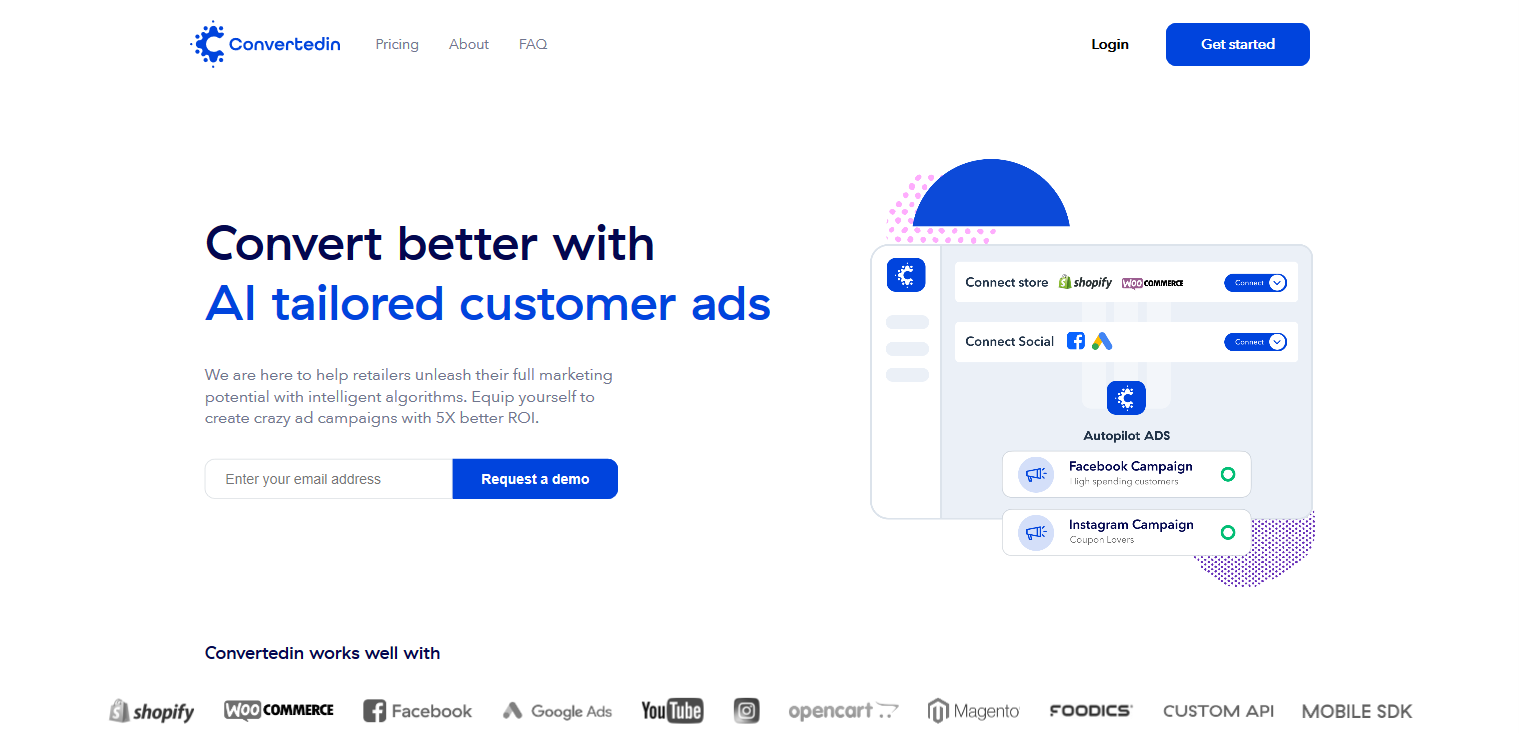 First on our list of eCommerce marketing and automation platforms is a customer marketing platform for online businesses.
One of the biggest problems when creating paid ads is finding the right audience for creating cold campaigns and retargeting. ConvertedIn uses an AI system to automate the entire ad creation process. It will help you take care of entire advertising campaigns effortlessly. Plus it effortlessly manage huge data flow and multiple customer marketing campaigns.
This ad automation platform will not only help you boost ROI but also improve your productivity to a great extent.
Standalone features
Collect customer details from across multiple touchpoints
Available for Facebook/Instagram and Google Ads
Manage ads without hiring a data scientist
Price
ConvertedIn offers two pricing structures based on the number of customers. You can choose one of the following monthly plans:
Starter – $99 for up to 2,200 customers
Medium – $499 for up to 15k customers
If you want a custom pricing, you can choose their Enterprise plan.
---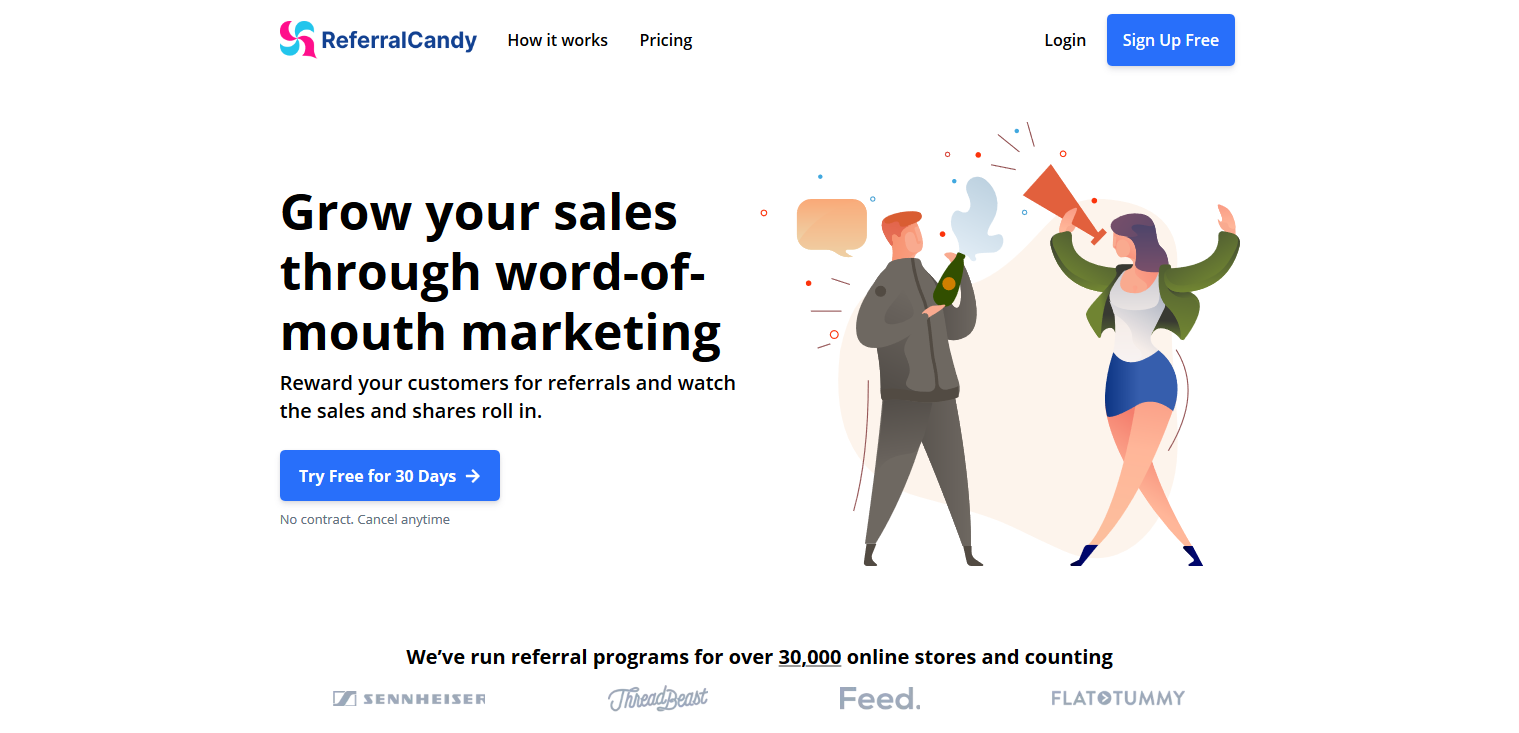 Referral marketing is one of the great WOM marketing examples that is used by brands like Uber, Airbnb, Dropbox, and more. It is a marketing strategy that rewards your customer every time he refers a friend.
Both the referrer and the referee are rewarded. ReferralCandy helps you set up a referral program and reward your customers automatically. It also goes handy with these top eCommerce platforms.
Standalone features
Automates your referral program easily
Provides actionable analytics and powerful insights
Customize reward type – cash, discount, or gift
Price
ReferralCandy offers a 30-day trial period so you can test their services. They have two plans based on the features you'd need.
Premium – $49 per month billed monthly
Enterprise – $3,999 per month billed yearly
---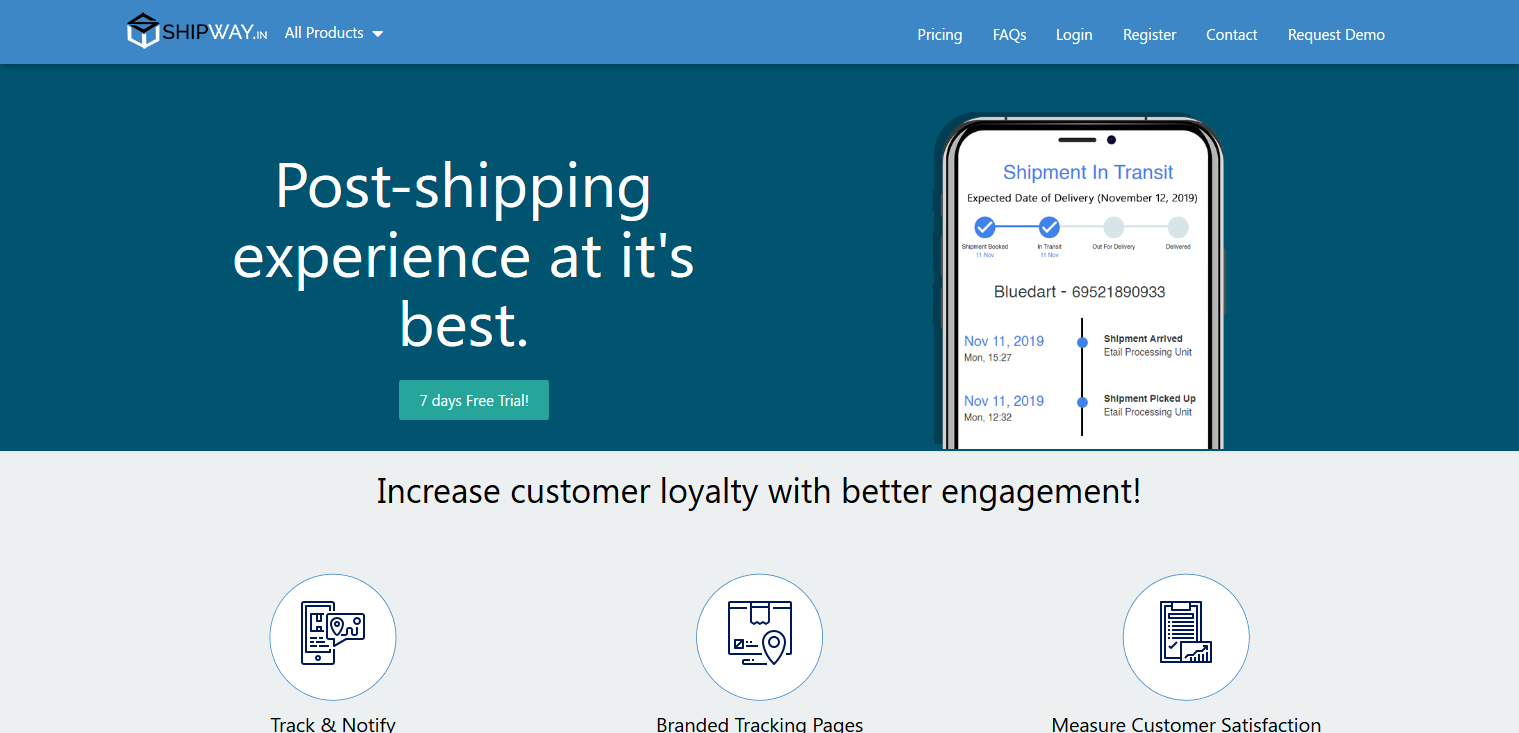 One of the biggest reasons many dropshipping stores don't work is due to improper logistics management. Shipway is a platform to help you automate your shipment and provide a smooth post-purchase experience to the customers.
In addition to real-time tracking, you can also use it to provide your customers with a more personalized experience.
Standalone features
Supports more than 500+ carriers globally
Integrated NPS tool for getting product reviews after delivery
Branded tracking page for upsell and product recommendations
Price
Shipway will automate your logistics for as low as 1 cent. However, for unlocking more features like email and SMS notifications and branded pages, the price goes up to 4 cents per shipment.
---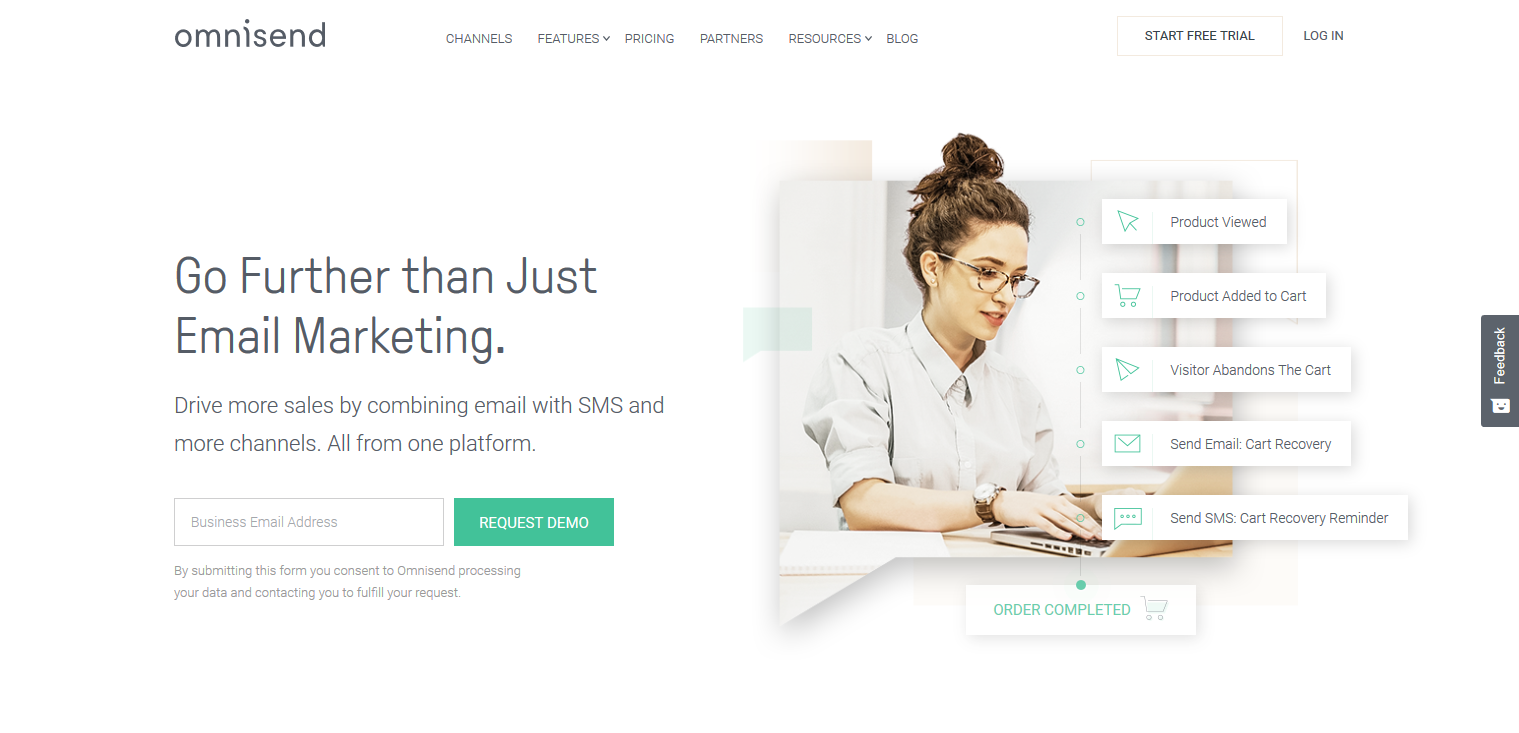 This is one of my favorite eCommerce marketing automation platforms for improving customer engagement. Omnisend will not only help you retain more customers but also boost the number of purchases.
In addition to creating automated emails and push notifications, you can also connect to customers via Facebook/Instagram or SMS notifications. This platform does so based on customer behavior. Plus, you will get your hands on many other features like workflow automation, segmentation, and more, making it a perfect omnichannel marketing automation platform.
Standalone features
Fully customizable templates for designing beautiful emails
Integrated SMS marketing channel
Easy to track sales performance with marketing reports
Price
Omnisend offers a free version limited to 15,000 emails per month. Omnisend premium pricing depends on the number of features you'd want to unlock and the number of contacts. Their basic price starts at $16 per month. For SMS notifications, the price is $0.015 for one SMS in the United States.
---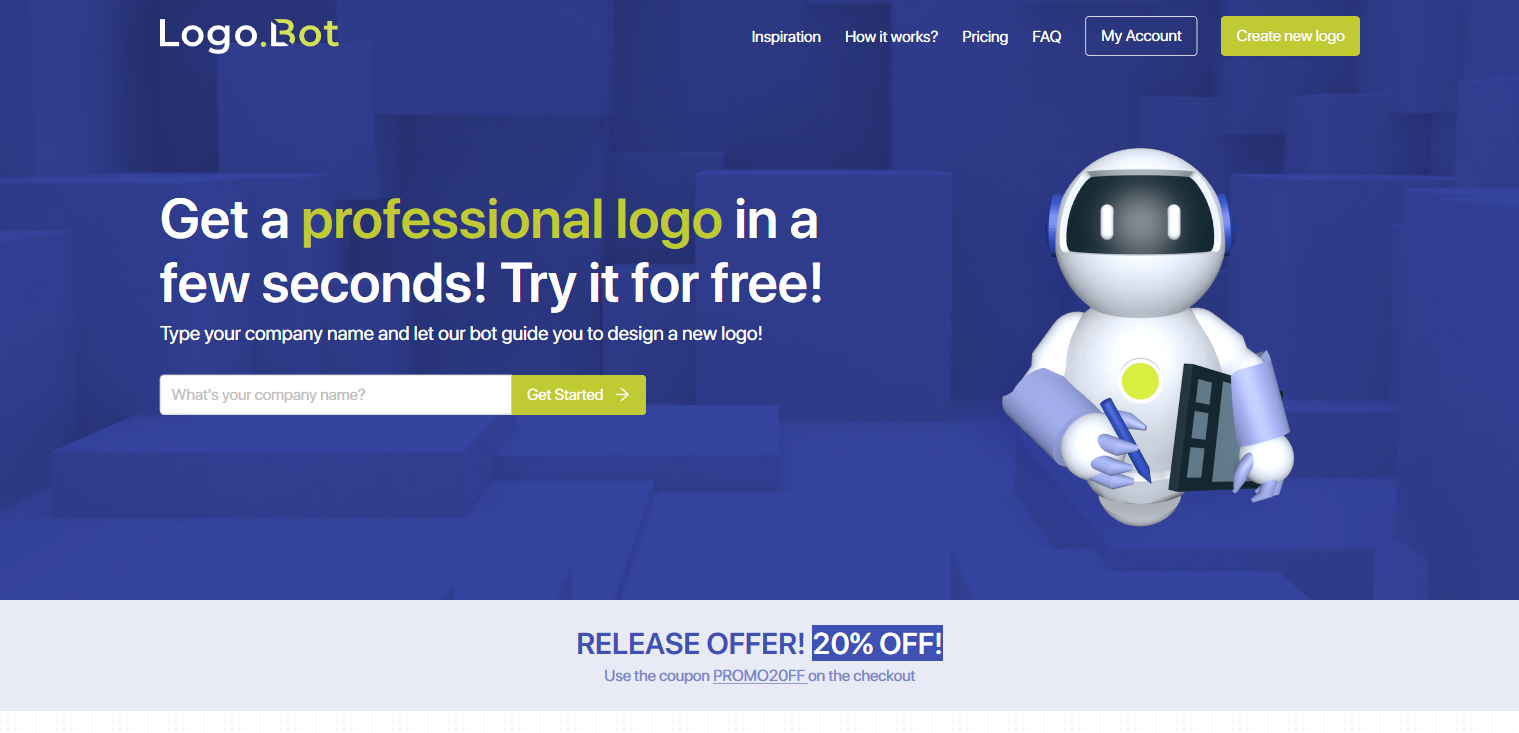 There are a lot of logo makers in the marketplace, but most of them will create the same set of generic logos. So, if you have a small-sized business and don't have deep pockets, you might like Logo Bot. But if you have enterprise level business, you can create custom logos.
Logo Bot is an AI-based logo automation tool to help you create a logo on autopilot, while having full-control over it. All you need to do is select the colors and icons, and it will show you a unique set of professional logos.
Standalone features
AI-based professional logos
Get a complete social media pack (paid)
Price
Logo Bot will create good quality logos for free. You can download high-resolution custom logos for $19.
---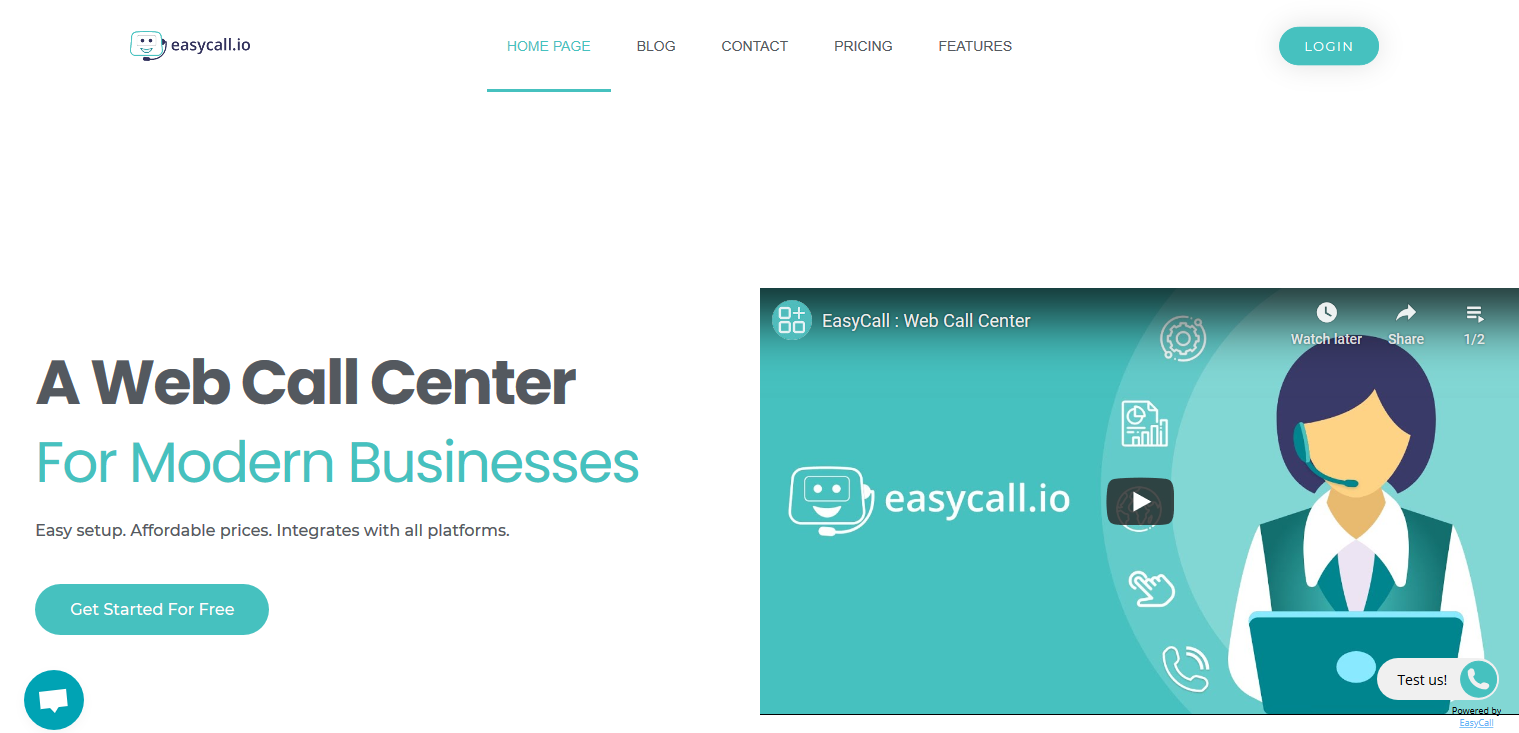 One thing that makes a huge impact on your sales is customer support. Good quality customer support is something you cannot afford to miss out on, especially as an eCommerce store owner.
One way to make your support stand out is by using a web-based call center like EasyCall. This eCommerce platform helps you add a click to call widget and receive customer calls directly on your admin dashboard. You can set up opening hours and provide an ultimate support experience to your customers.
Standalone features
Web-based call center for phone support
International web calls are available
Affordable pricing plans for business of all shapes and sizes
Price
You can start for free with the pay as you go plan. Once you begin to grow and gain traffic, you can switch to their essentials ($20 per month) or higher tier plans.
---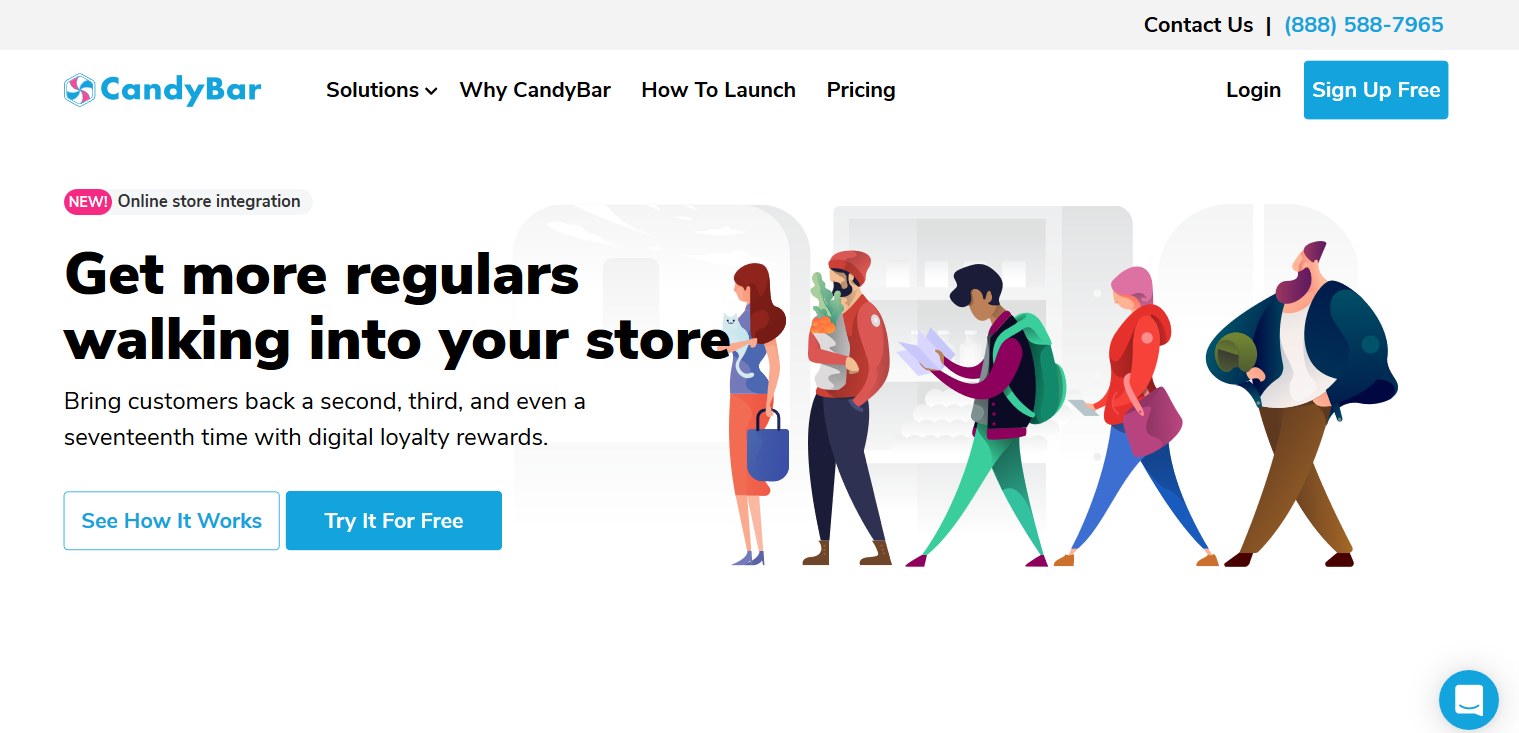 CandyBar is an online marketing platform for creating digital loyalty programs with ease. You can improve your customer acquisition rate by simply rewarding your customers for choosing your store over others. This eCommerce platform is for those who want to create a customer referral program for loyal customers.
Standalone features
Offers unlimited stamps and improves acquisition rate
Real-time customer activity tracking
Instant customer feedback
Price
You can opt for a 30-day free trial. Their pricing starts at $45 per month.
---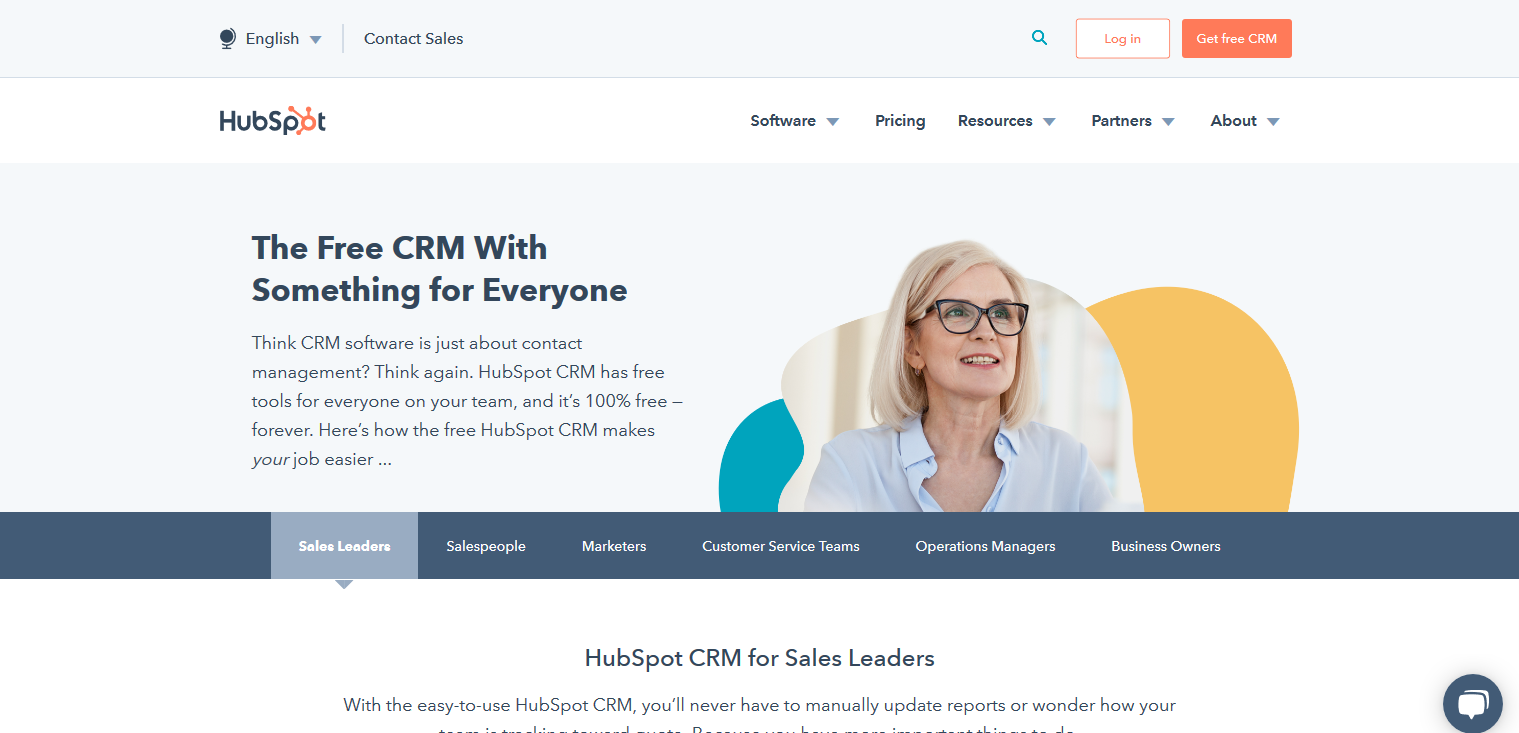 If you have a good customer base and want to scale your online business, then there is no better platform than HubSpot CRM.
You can use HubSpot CRM for adding multiple users and creating unlimited teams. It will help you improve sales by connecting with your customers in an easier way.
Standalone features
Unlimited number of users
Get analytics and reports for free
Gmail and Outlook integration
Price
Hubspot CRM is available for free.
---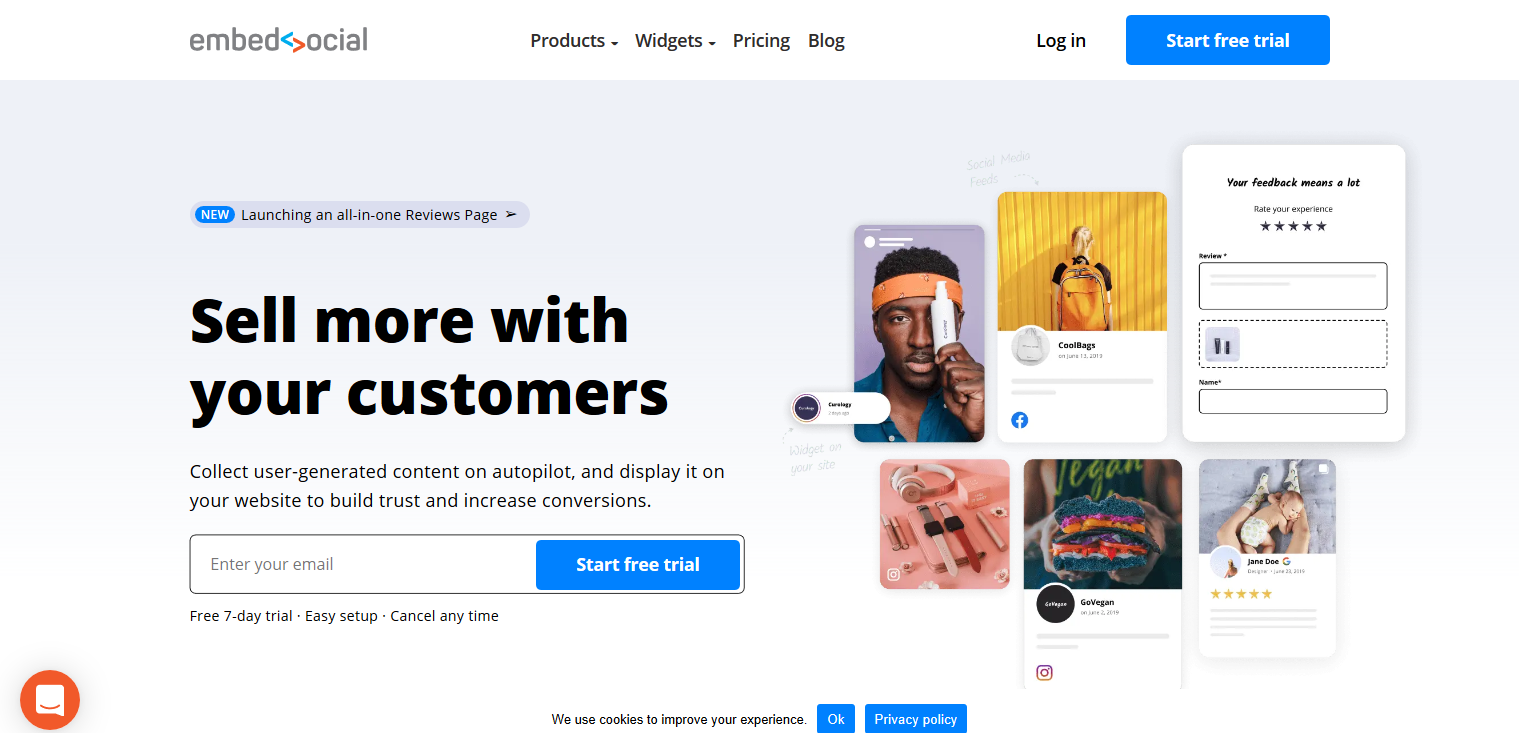 Social proof is one of the best ways to improve your eCommerce sales, but you'd need two things to do it the right way. One is to get genuine reviews from your customers. Next, you will need to showcase your product reviews in an effective way. This is where EmbedSocial comes into play. You can use proof-based marketing and showcase social media reviews, albums, and feeds in a beautiful way.
Standalone features
User-generated content tool for social media reviews
Get access to insights and reporting
Improve your visual marketing using beautiful widgets
Price
EmbedSocial offers three paid plans based on the number of connected social pages for user-generated reviews. Free trial is avaialable, paid premium plan starts with at $19 per month.
---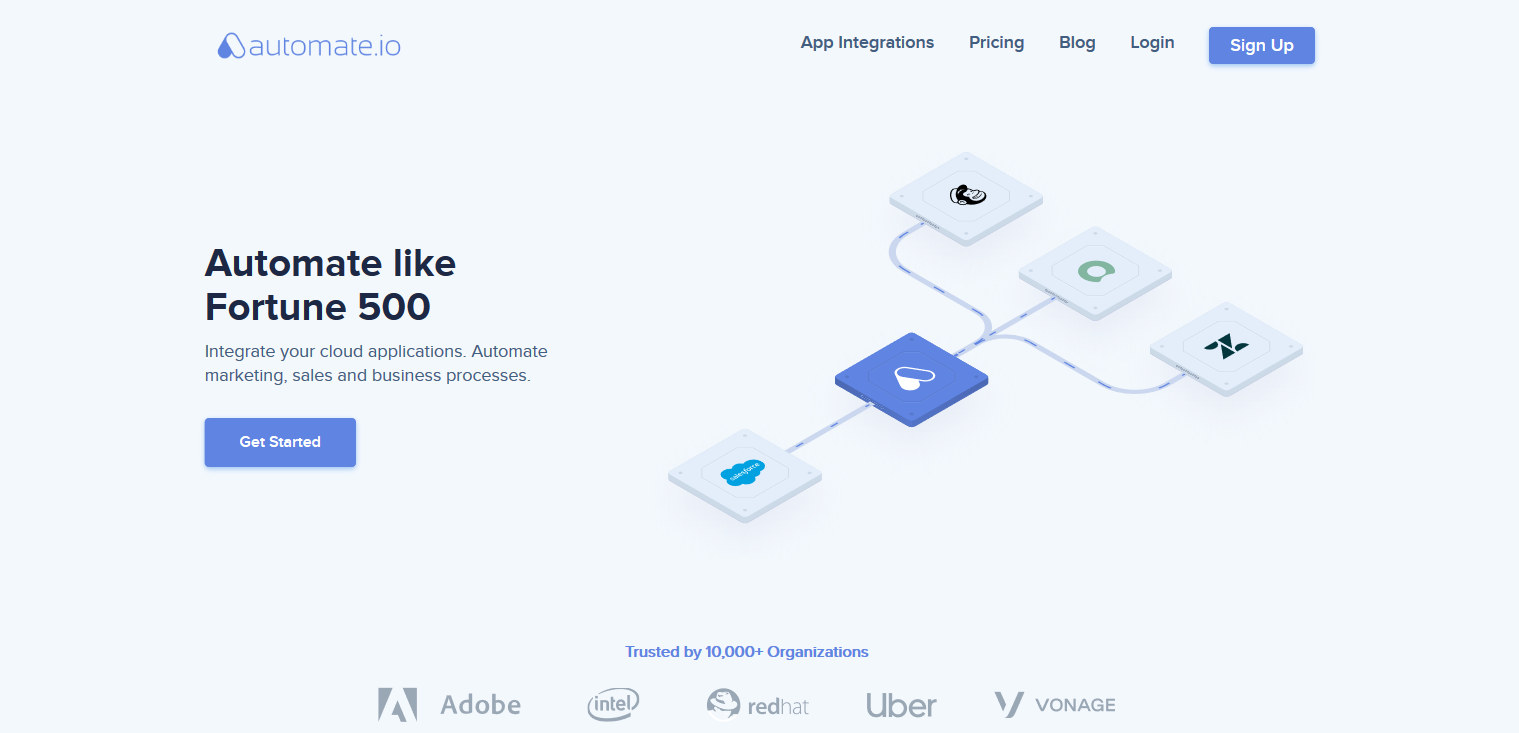 Last in our list of best eCommerce marketing and automation platforms is Automate. It is for those who have multiple cloud-based platforms. You can use this platform for automating your workflow. Users can automate marketing, sales, and business processes.
Standalone features
Integrates easily with 500+ platforms
Easily manage simple automation and complex workflows
100+ connectors for cloud and SaaS applications
Price
You can use it for free for up to 100 actions per month. After that they charge $49 per month.
---
How else can you boost conversions?
Automation platforms and eCommerce marketing isn't the only way to boost your productivity and conversions. There are also other ways to stand out from your competition.
Use beautiful themes – One of the best ways to improve conversion rates (and even ROI) is by choosing a beautiful, well-optimized theme for your eCommerce store. If you want a theme that actually converts and loads quickly, you can check out our in-house theme, Shoptimizer.
Create trustworthiness with a blog – Another way to get sales is by creating a blog and publishing high-quality content around your niche. Once you grow enough trustworthiness, you can get some good organic traffic from the blog.
Perform email marketing – Creating awesome email copy is a great way to boost the average order value of your customers.
---
Conclusion
Once you know how to start an online store, you just need to find the right eCommerce marketing and automation platforms to help you compete with bigger fish in the market.
Use AI based tools like ConvertedIn or Automate for creating paid ads and optimizing workflows. Also, keep your focus on generating high-quality product reviews. Social proof is still one of the great ways for improving conversions. You can even automate review generation using CommerceKit (a review automation platform) we are building right now.
We hope this post helped you find a fit for your business. Have we missed anything? Let us know in the comments section.