The official widget from Twitter was not explicitly designed for WordPress but I think it's the best option for embedding tweets on your site.
It allows you to display tweets from a range of sources including your own feed, tweets you have favorited, tweets from lists you have created, search queries, and collections.
You can define the height of the widget and choose from either a light or dark color scheme. The widget contains a follow button to allow people to follow you on Twitter directly through your website.
To access the official widget, log into your Twitter account and click on Settings > Widgets > Create new.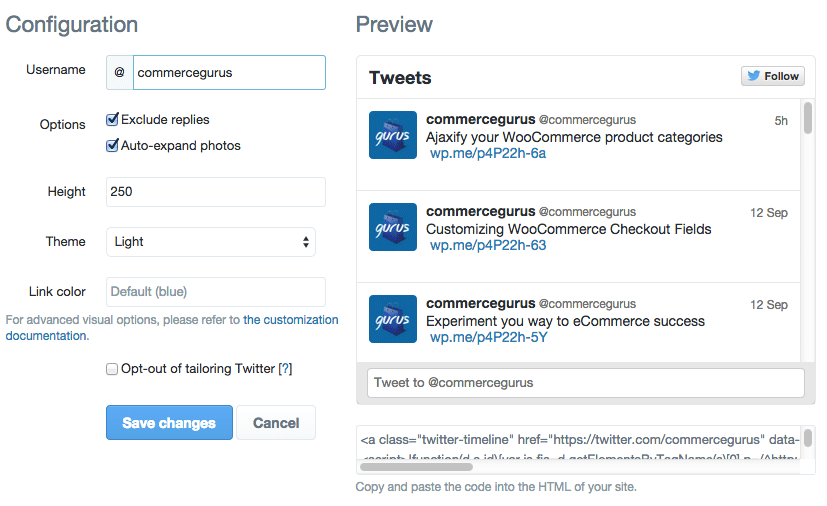 This creates a little block of HTML code which you can simply paste within a simple Text WordPress widget within Appearance > Widgets.
Easy peasy! To see the result just check out the sidebar of this page.