Shopping online has become the norm for many, but unless you're a big brand, customers will still be wary of shopping at your store,
According to some reports, 92% of consumers are concerned about shopping on unfamiliar sites.
Furthermore, a common cause of abandoned carts is a lack of trust in a store and its ability to handle payments securely.
Due to this, you must do all you can to build trust and credibility to win customer confidence.
Thankfully, there are plenty of proven ways to achieve this, including some that are free and quick to implement, as well as others that take a bit more work but can generate even better results.
If you're ready to build trust and boost credibility at your eCommerce store, read on to find out how.
Table of Contents:
8 Ways of Building Trust and Credibility in eCommerce
From adding more content to your store, being transparent, and sharing additional information with your audience, here are some of the ways you can win customer confidence.
---
1. Have a Professional Store Design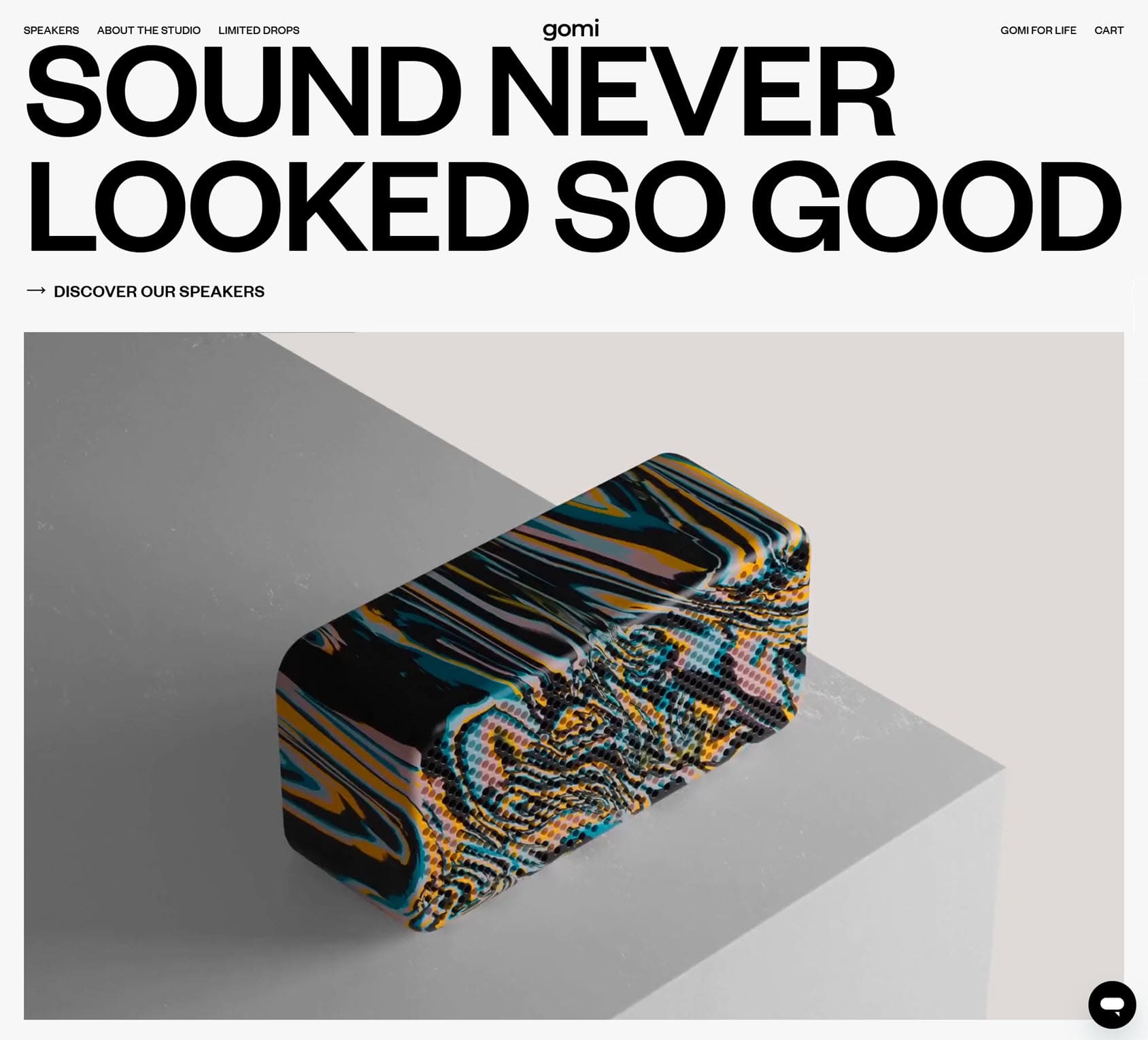 Nothing will hurt your credibility more than a poorly designed store or a site that's riddled with errors. In fact, the stats on how much site design and user experience affect conversion rates are startling.
The problem is it's not easy to describe what a good or professional design looks like. However, ensuring that your store has a modern design that's appropriate for your business and the products you're selling is recommended. Adhering to user interface (UI) and user experience (UX) best practices can pay dividends, too.
While you don't want to copy the competition, checking out other stores in your market will give you an idea of what style of design your customers expect.
Remaining vigilant for any errors that occur with your store is essential if you don't want to scare off potential customers. Other tasks, such as monitoring load times, ensuring your SSL certificates are active, and clearly publishing a privacy policy, will also ensure that your site portrays your business and brand in a trustworthy and credible way.
---
2. Add Trust Badges

Displaying trust badges or seals on your site is an effective way to demonstrate credibility to potential customers.
One option is to display badges from companies that have rated your site, such as Google's Top Quality Store badge or TrustedSite.
Displaying credit card company logos at your store, such as on the homepage and checkout pages, instantly signals to shoppers that their payment will be processed through a reputable third party.
You can also create badges yourself. These badges can be used to quickly signify to visitors that shopping at your store has certain benefits, such as a money-back guarantee, free shipping, or a secure checkout. Creating imaginary awards and publishing them on your site definitely isn't recommended, though.
Our detailed guide to eCommerce trust badges has more information on the benefits of adding them to your store.
---
3. Create Detailed Product Pages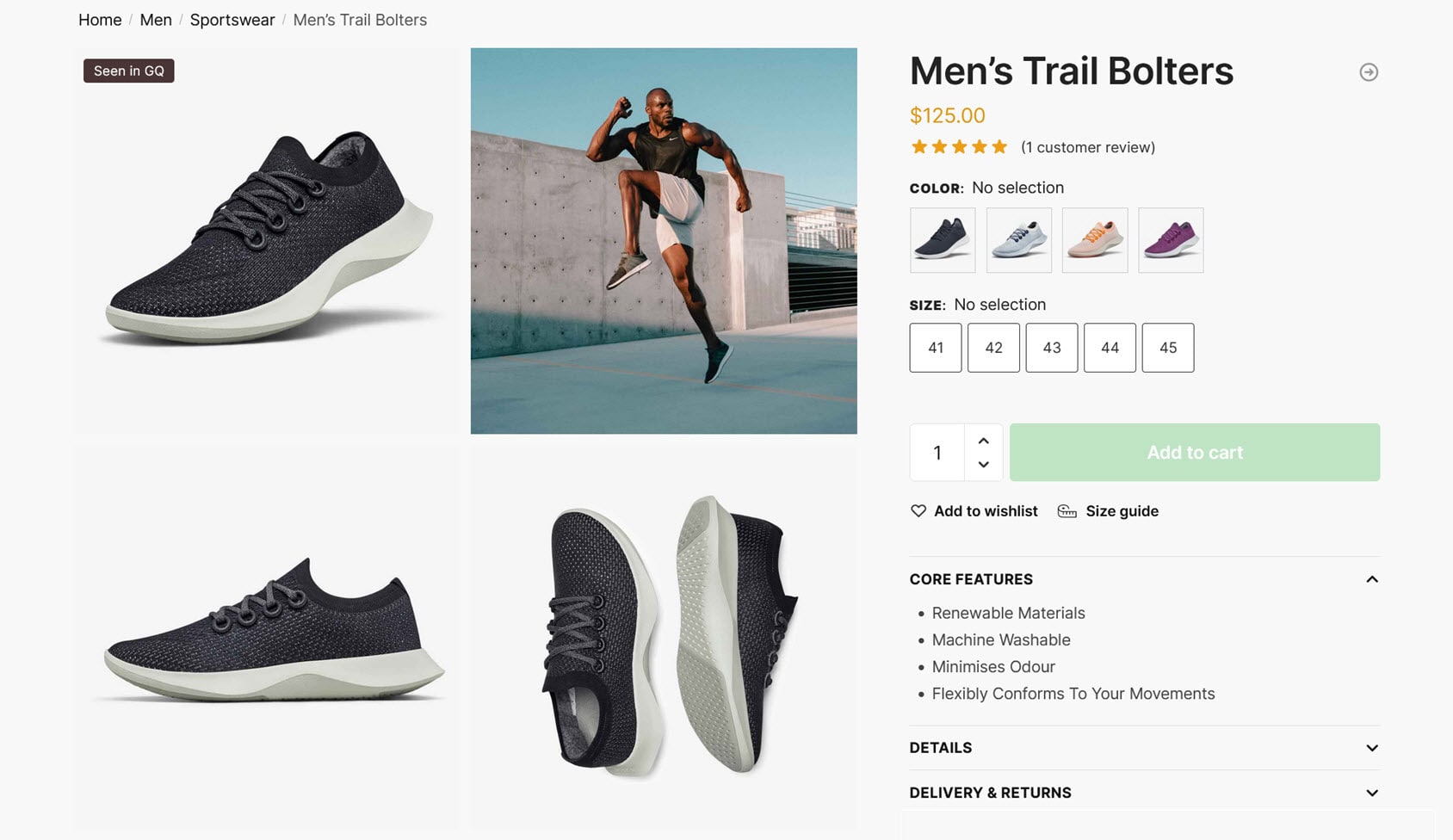 Detailed and informative product pages can help customers find the right item, increasing sales and reducing returns. In fact, 75% of customers rely on product photography to make a purchase.
A good product page will also demonstrate trust and credibility to your customers. High-quality photos and videos displaying your product from all angles and in use will show potential customers you've nothing to hide. Product galleries that include multiple images and videos in a grid are a space-saving way to share more content with your shoppers.
Ensuring that any claims you make on your product pages are grounded in reality will help build trust, too.
Being upfront about why a product isn't suitable for certain people can also demonstrate credibility. Some examples include items that are only for advanced users, products with a polarizing taste, or experiences that aren't for the faint-hearted. This might deter some customers. But as they probably wouldn't have been happy with the item, that shouldn't be considered a negative.
---
4. Put a Face to the Brand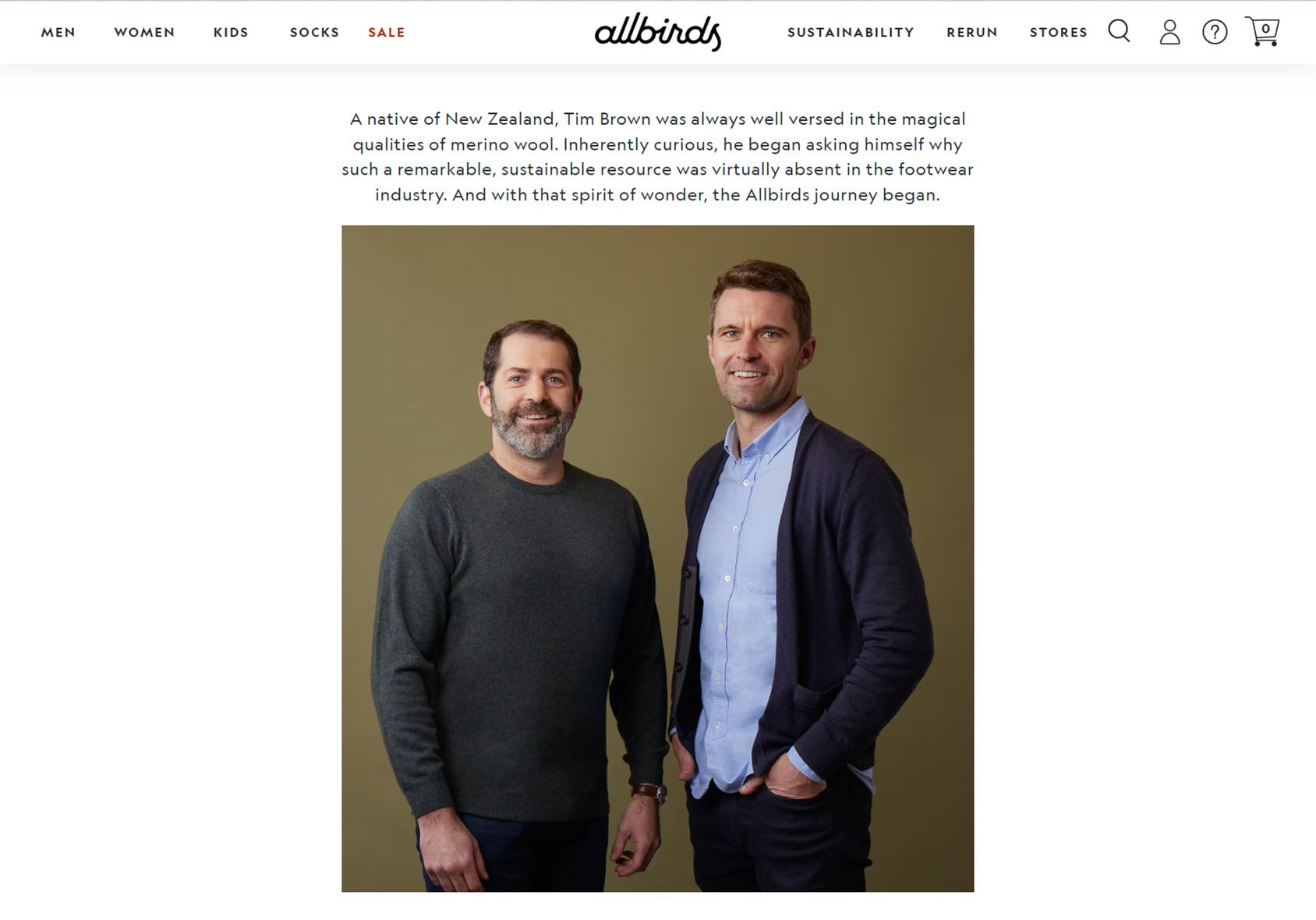 As mentioned in the intro, 92% of consumers are concerned about shopping on unfamiliar sites.
Due to this, your goal should be to connect with potential customers and become a familiar brand they can trust and relate to.
Telling the story of your brand and sharing information about the people behind the company is a great way to achieve this. Some points to cover on your About page include who you are, why you started the business, and what your values are.
Adding a blog to your eCommerce store can take this one step further. Using your blog to tell personal stories that are related to your brand or products gives your target audience more chances to get to know you and make your store a place where they feel comfortable doing business.
---
5. Publish Positive Stats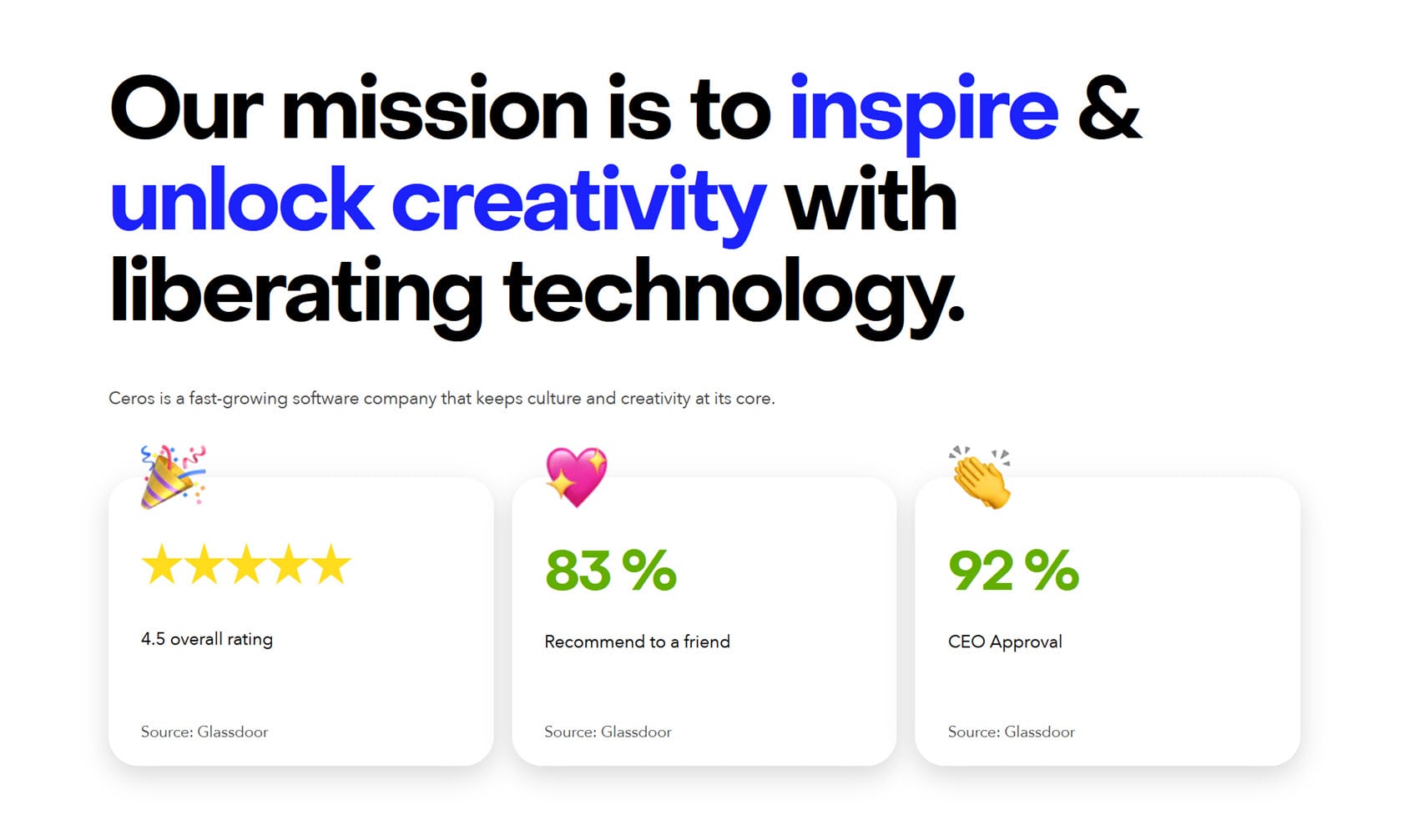 If you have impressive stats about your business or products, publishing them can build trust with your target audience.
Depending on your business and the products you sell, some options include sharing how long you've been operating, how many sales you've generated, how many five-star reviews you've received, and your return rates. Publishing adoption rates, such as how long subscribers remain active, is another option.
If your products help people achieve a certain goal, then information such as X% of users achieved Y can help win customer confidence.
If you don't have any information to hand, consider surveying your customers and then publishing the results on your store.
Just be sure to pick the stats that will show your brand and products in a positive light.
---
6. Be Easy to Contact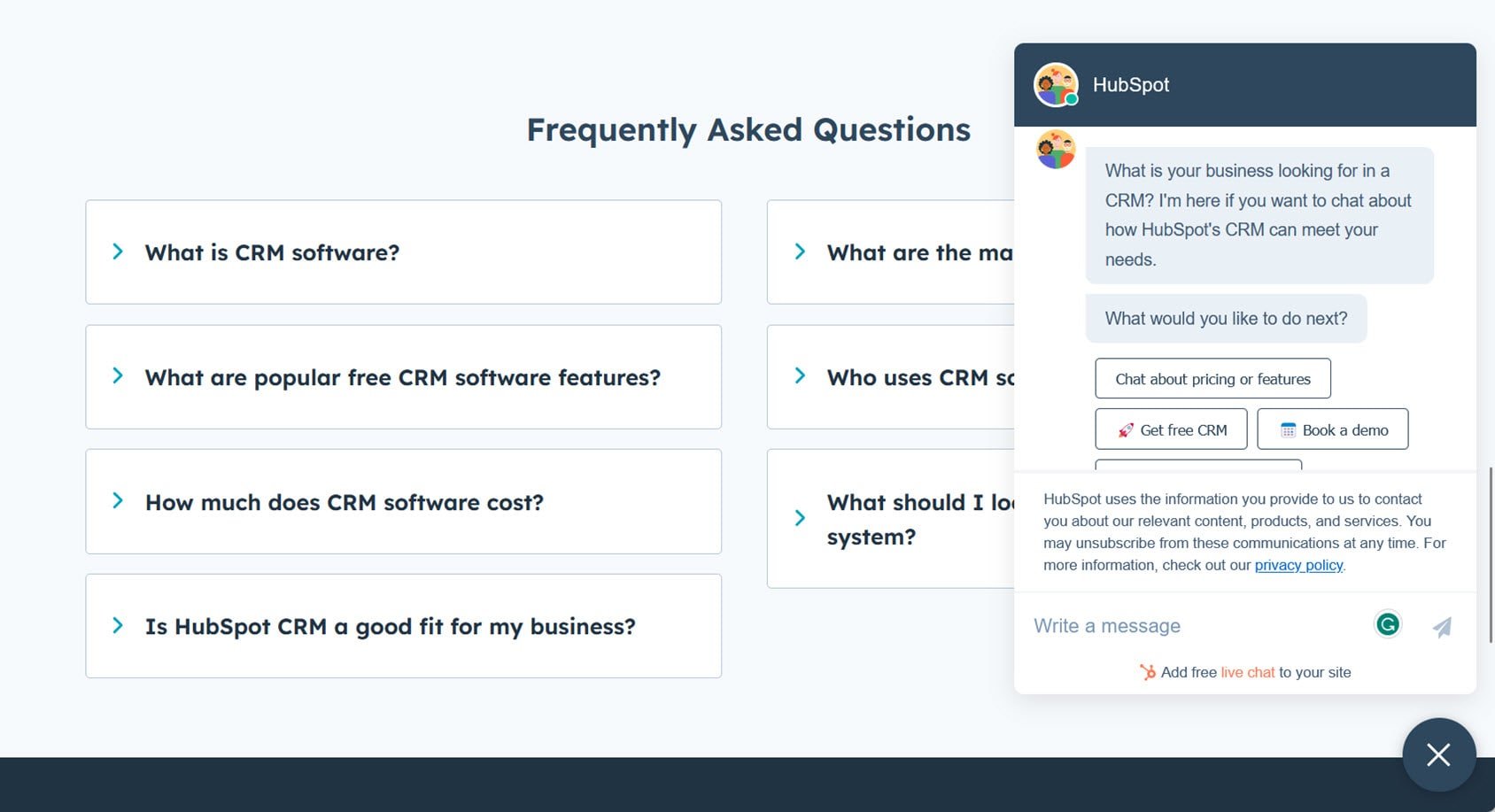 Making it easy for shoppers to get in touch will let potential customers know they can contact you if something goes wrong or they need assistance.
Studies have shown that customers prefer live chat to phone and email, and if you think about the pros and cons of each, that makes sense.
Chatting to a staff member in real-time, using text, is preferable for most people as it doesn't require as much attention as a phone call, letting you work on other tasks while communicating. Unlike email, live chat is preferable for most because response times are often quicker.
The same benefits apply to store owners, too. Live chat is beneficial as one staff member can simultaneously communicate with multiple customers.
Depending on how you add live chat to your site, it can be configured to automatically direct customers to parts of your site that answer their questions before they're connected to a staff member. Also, asking for information in the chat window before connecting the customer to a staff member can reduce the amount of time the operator has to stay in the chat.
Some demographic groups prefer the live chat format to speaking on the phone more than others. So if possible, provide multiple methods of communication. Or at least tailor your support channels to the demographics of your customers or target audience.
---
7. Don't Overdo Price Promotions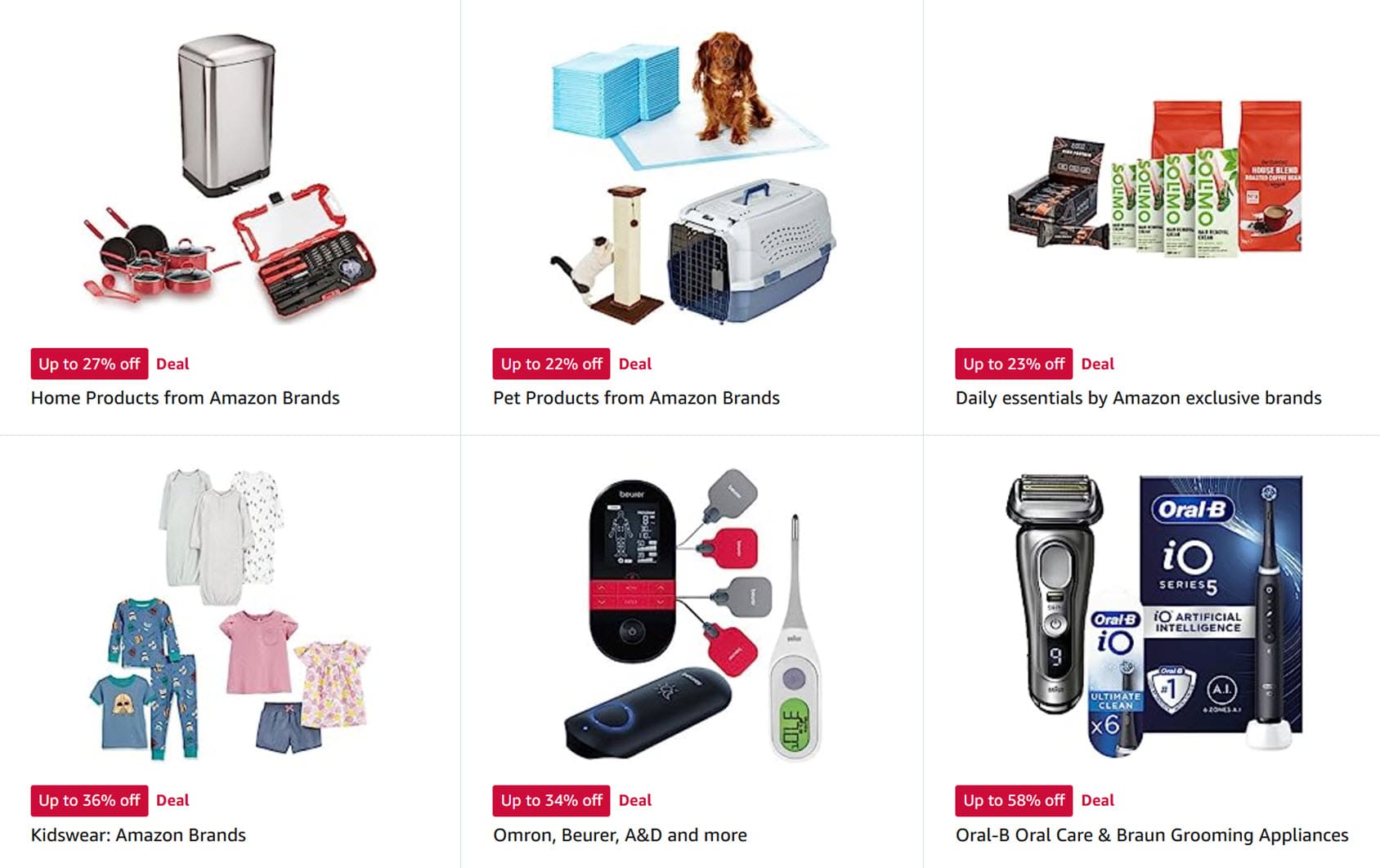 Your brand can help separate your eCommerce business from the competition and connect with your target audience. Therefore, it's vital you do all you can to cultivate your brand.
However, one way you might be harming your brand without realizing it is running too many price promotions.
Seemingly permanent discounts or running lots of promotions in quick succession can harm your brand and reduce the perceived value and credibility of your products.
One impact of this is that price discounts can condition your customers to only buy during promotional periods.
Frequent promotions can also take focus away from the other reasons to shop at your store, such as great customer service, excellent products, and an appealing brand. Instead, they can skew the focus towards pricing and how your prices compare to the competition rather than how good your business is in its own right.
Regular discounts can also make your products seem cheap and give the impression they're unable to generate sales at full price.
Discounts and other price-reduction promotions are tempting. They drive sales in the short term, but over the long term, they can damage your brand. Due to this, they should be used sparingly and carefully.
If you must run promotions, try to restrict them to times when your audience really expects them, such as Black Friday and Cyber Monday.
Also, try to get creative with the promotions rather than just slashing prices. Some options include creating discounted bundles, adding free samples to purchases, or providing free add-ons and upgrades, such as extended warranties or free deliveries.
---
8. Have a Clear Returns and Refunds Policy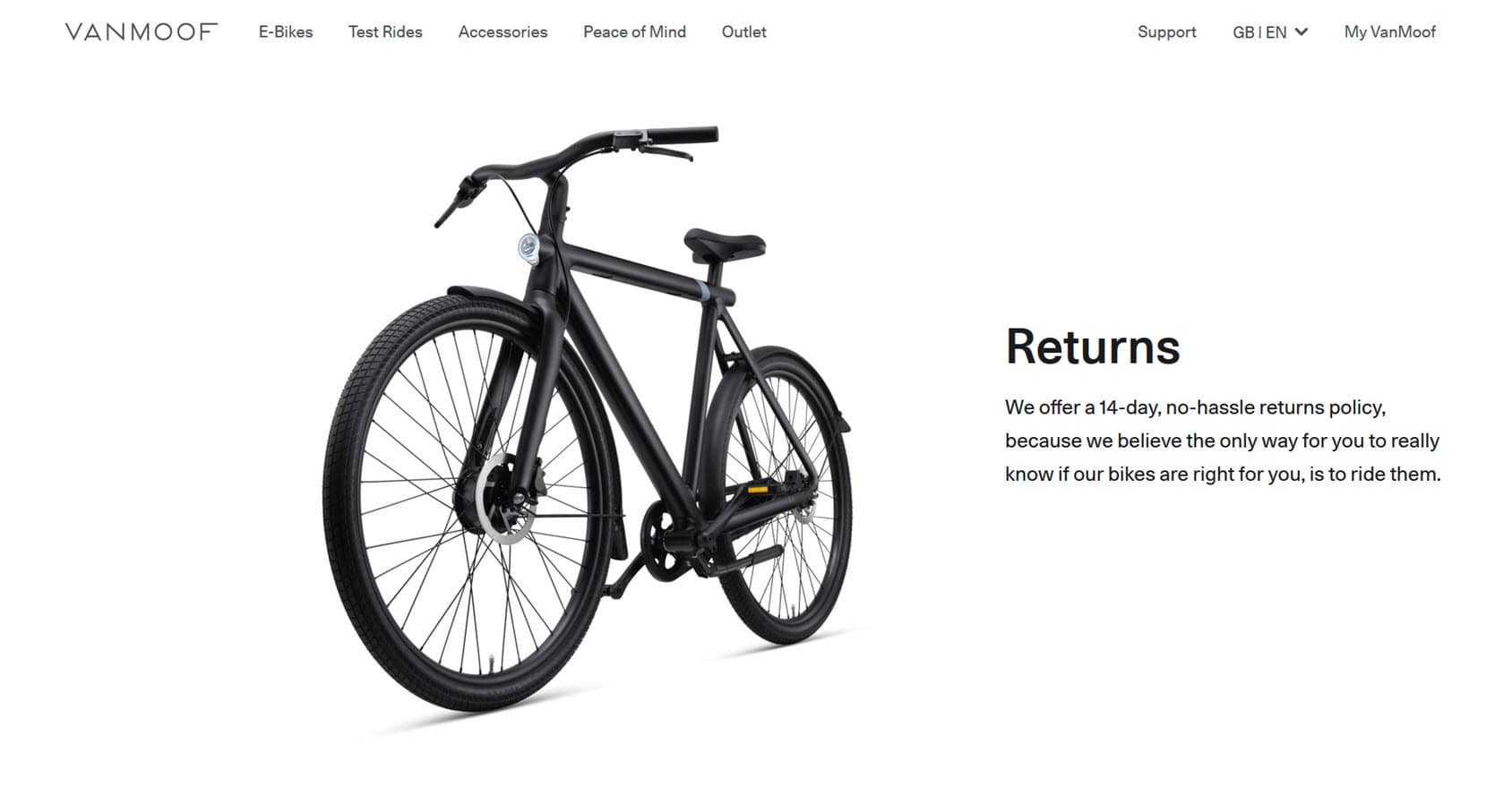 One of the major drawbacks of shopping online is that you can't physically inspect products before buying them.
Due to this, it's vital that you have an attractive returns and refunds policy that can overcome this potential issue. In fact, according to one survey, 84% of online shoppers said they would turn their back on a retailer after a bad returns experience, while another survey found that 67% of customers check a returns policy before they complete a purchase.
Not only do return policies and guarantees let customers know they can rectify any purchases that don't fulfill their expectations, but they also show that you have confidence in your products.
The details of your policies will depend on what products you're selling. Some items are expected to have a flexible returns policy, such as clothing, while stricter terms might be appropriate for others, including food and other perishable items.
You don't have to simply offer a full money-back guarantee or refund. You can offer exchanges or store credit. However, you'll need to ensure that your policies are competitive in your space.
Whichever approach you take, from offering full, no-questions-asked money-back guarantees to accepting conditional exchanges, you must clearly publish your policy at your eCommerce store.
If customers can't easily find this information, they will either assume you don't have a policy or that you're trying to hide the fact they can return a product or get a refund. Clearly explaining your policy will also reduce the number of queries you receive from potential customers.
Amazon does a great job of providing lots of information on their returns policy, and the ease with which they facilitate returns and process refunds has arguably been a key to their success.
You might lose revenue in the short term by accepting a return and issuing a refund. However, you'll be fostering goodwill with the customer and increasing the chances they make another purchase in the future.
---
Summary
Here's a quick recap of the eight great ways of building trust and credibility in eCommerce we just covered:
Add Trust Badges: Trust seals and badges from reputable sources can instantly signal you're a credible business.
Have a Professional Store Design: A fast-loading, error-free store with a good UI and UX is essential for building trust and credibility.
Create Detailed Product Pages: Product photos and videos can increase conversion rates, while informative product descriptions can reduce returns and help customers make a decision.
Put a Face to the Brand: Share your story and build your brand to connect with your target audience and cultivate trust.
Publish Product Stats: Sharing positive stats, such as the number of favorable reviews, user base, or low return rates, demonstrate credibility.
Be Easy to Contact: Build trust by publishing your contact details prominently on your site and using the communication channels preferred by your audience, such as live chat.
Don't Overdo Price Promotions: Don't try to compete on price by running too many discounts that can cheapen your brand and train customers to wait for reductions.
Have a Clear Returns and Refunds Policy: Ensure the process for returning products and refunding process is competitive for your space and easy for customers to understand.
As you can see, many of these strategies and tactics can be easily deployed and without much, if any, financial outlay. This includes adding trust badges to your site, sharing your contact information, and having a clear return and refund policy.
Others, such as ensuring your store has a professional design and that you're publishing informative product pages, can take a bit more effort. However, if your store is lacking in these areas, the results will make it worthwhile.