WordCamp Europe is on in Seville, Spain from this Friday, June 26th – Sunday, June 28th 2015. After nearly a year in business we're taking a breather for a couple of days and heading down to scorching Seville to meet up with over 1,000 other WordPressers for 3 days of what is sure to be interesting talks and hopefully a couple of Cervezas in the sun 🙂
Did I mention the heat?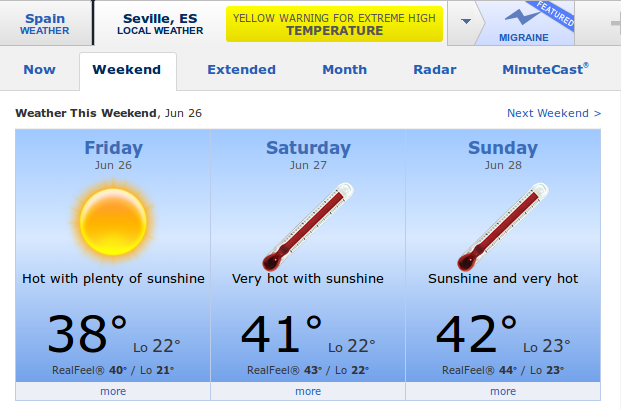 There's a super line up of speakers and Seville is a super city so we're really looking forward to meeting lots of fellow WordPress peeps over the next few days!
Assuming we're still alive next week and we don't combust we'll report back with a roundup of what went down in Seville 🙂