You can see some pretty interesting eCommerce data with builtwith.com regarding platforms and their level of growth, month by month.
I've graphed WooCommerce and compared with Magento and Shopify as of October the 6th, 2014: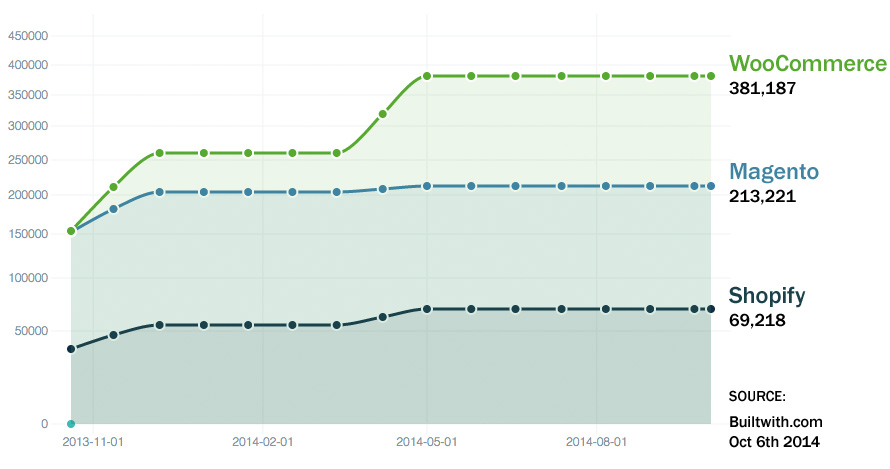 In just 6 months, from March 2014, another 121,801 WooCommerce sites have been indexed which is a staggering number. This is no doubt fuelled by the popularity of WordPress which is believed to power more than 12 million sites worldwide.
The global list of eCommerce platforms looks like this: