You can disable the slide out cart and link the cart icon in the navigation bar directly to the cart page if you wish. This is the slide out cart: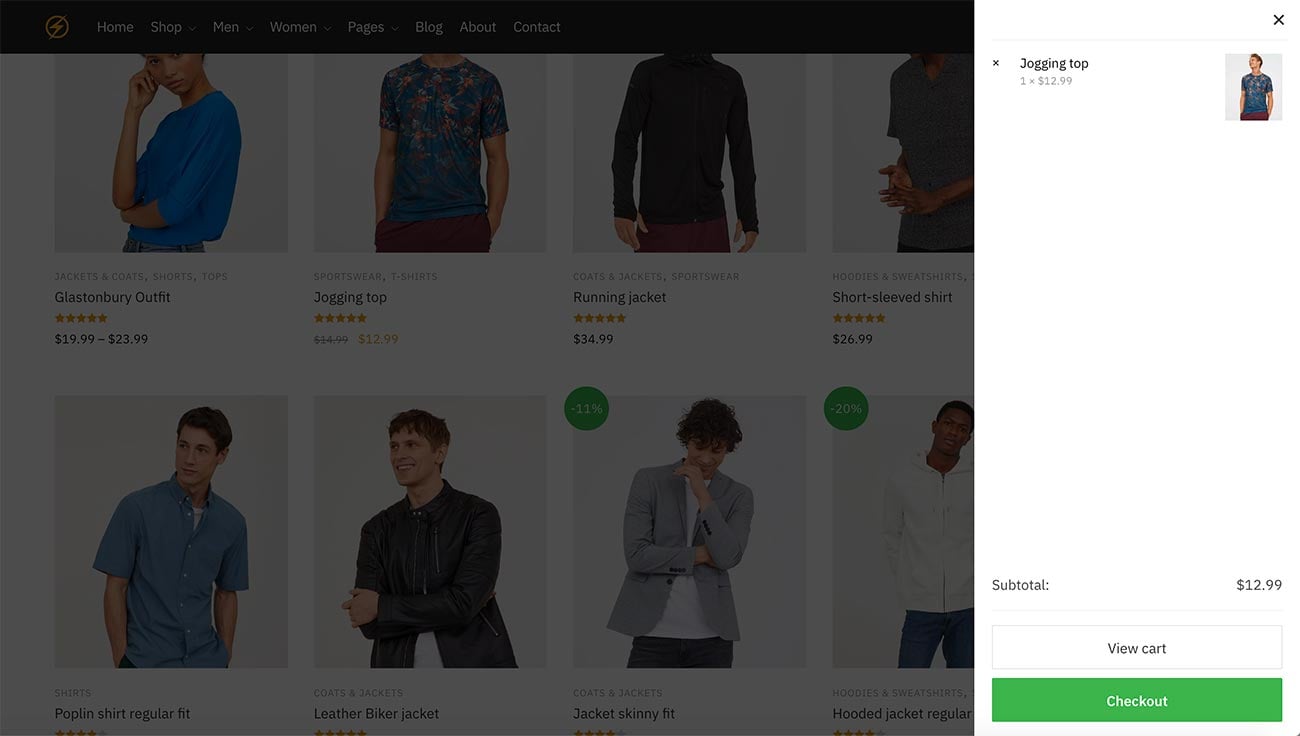 To disable this, go to: Appearance > Customize > Layout > WooCommerce – and set Enable sidebar cart drawer to off. If you don't see this option just update the theme to the latest version.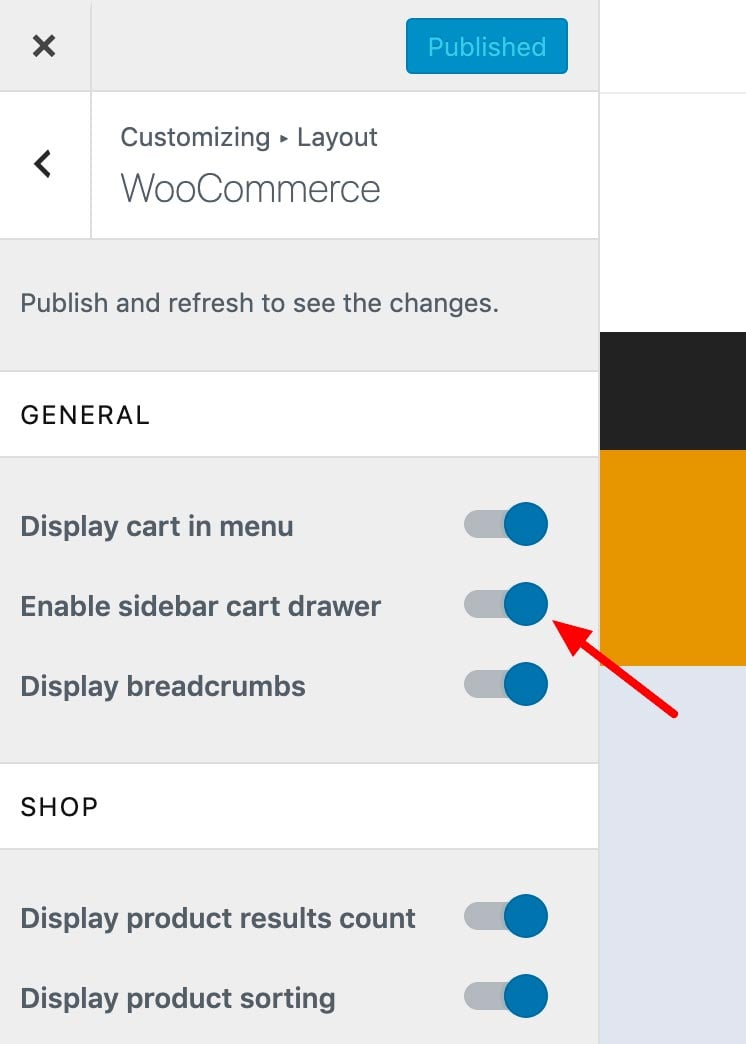 You also need to go to WooCommerce > Settings and click on the Products tab. The Enable AJAX add to cart option should be unticked.