Note that this doc refers to Shoptimizer for BigCommerce. If you are looking for the WooCommerce version go here.
The theme includes a promotion bar underneath the main navigation which you can use for seasonal messages to your customers such as coupon codes. This is how it is displayed on the front-end.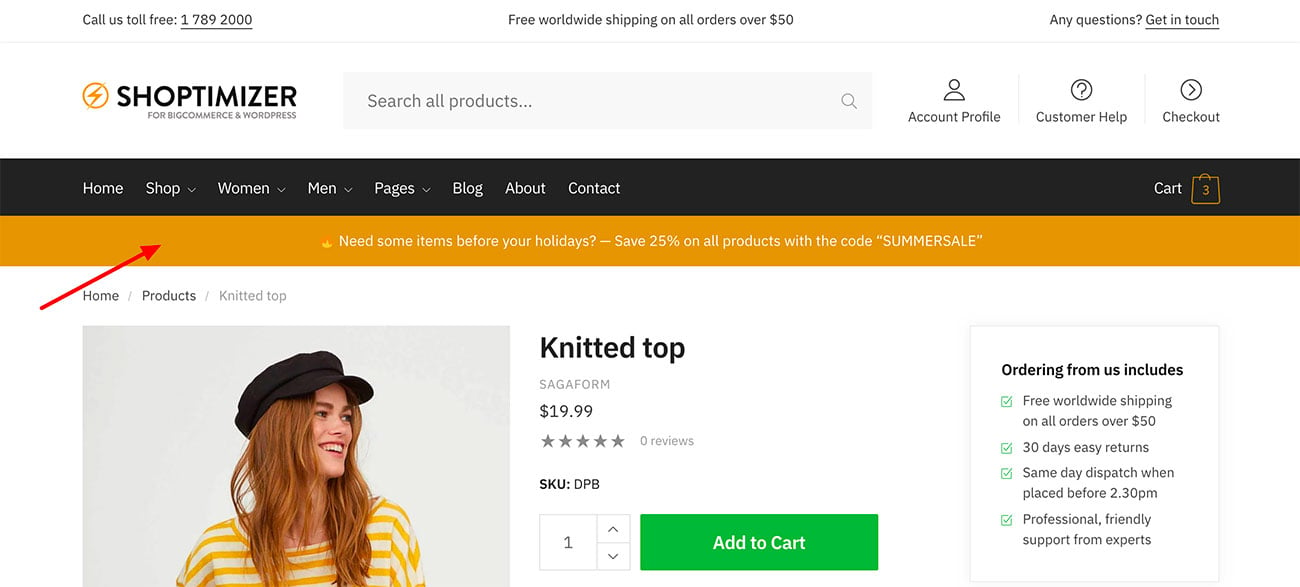 To edit the content of this go to: Appearance > Widgets > Below Header – and change the text. If you'd like to paste in an emoji, an easy-to-use service to achieve this is GetEmoji.
To change the background color of the bar, as well as the text color, go to:
Appearance > Customize > Colors > Below Header.