Note that this doc refers to Shoptimizer for BigCommerce. If you are looking for the WooCommerce version go here.
It's easy to add your own logo to the site to give it some instant brand recognizability. To do so, open the customizer. Appearance > Customize.
Next, go to General > Site Identity. Here, you can upload a logo image as well as a favicon – the little icon that appears within a browser tab.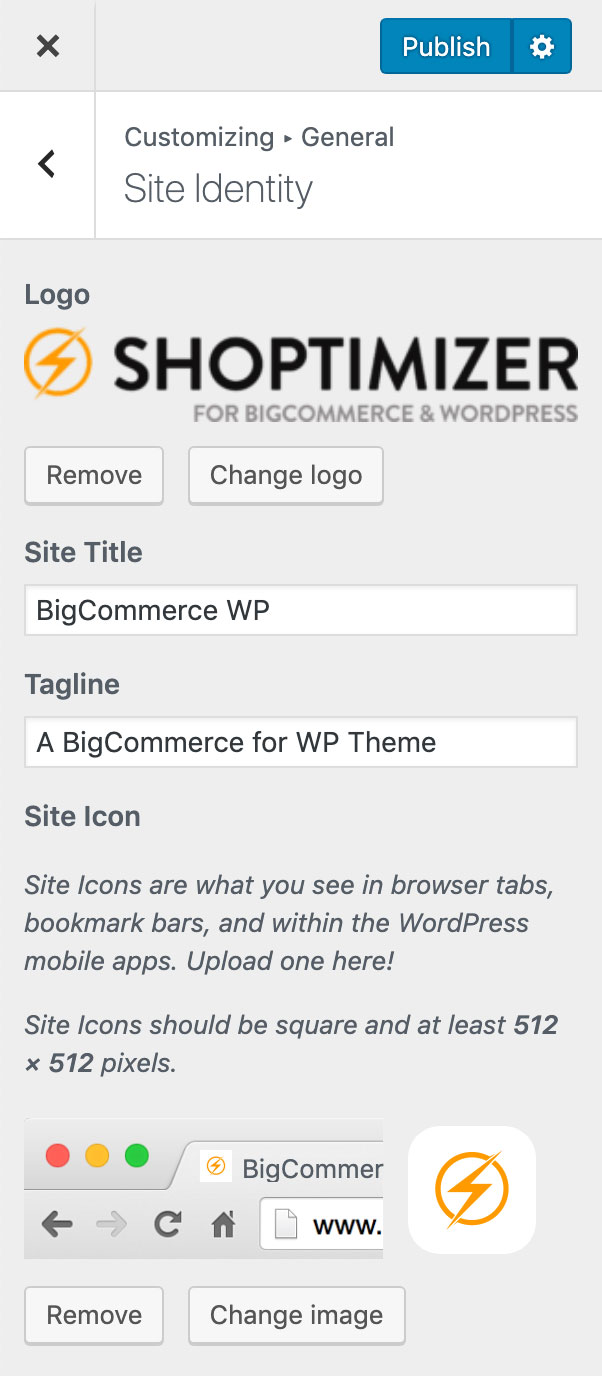 Within General > Site Logo – you can adjust the height of the logo in pixels. This will proportionally also adjust the width.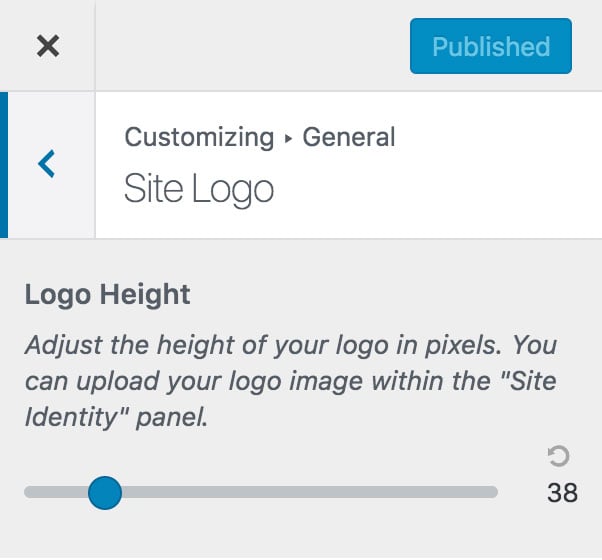 There is one last option – you can also add a 'Sticky Logo' – this appears in the bar which sticks when you scroll down the page. We'd recommend using just a logo mark rather than a full logo in this place. Think of the famous Nike swish as an example.
You can add it within General > Sticky Logo.