Note that this doc refers to Shoptimizer for BigCommerce. If you are looking for the WooCommerce version go here.
Shoptimizer for BigCommerce for WordPress includes a nifty sliding cart drawer that appears on the right-hand side when you:
Click on the Cart link in the main menu
Add an item to the cart
1. Add a link to the Cart within the menu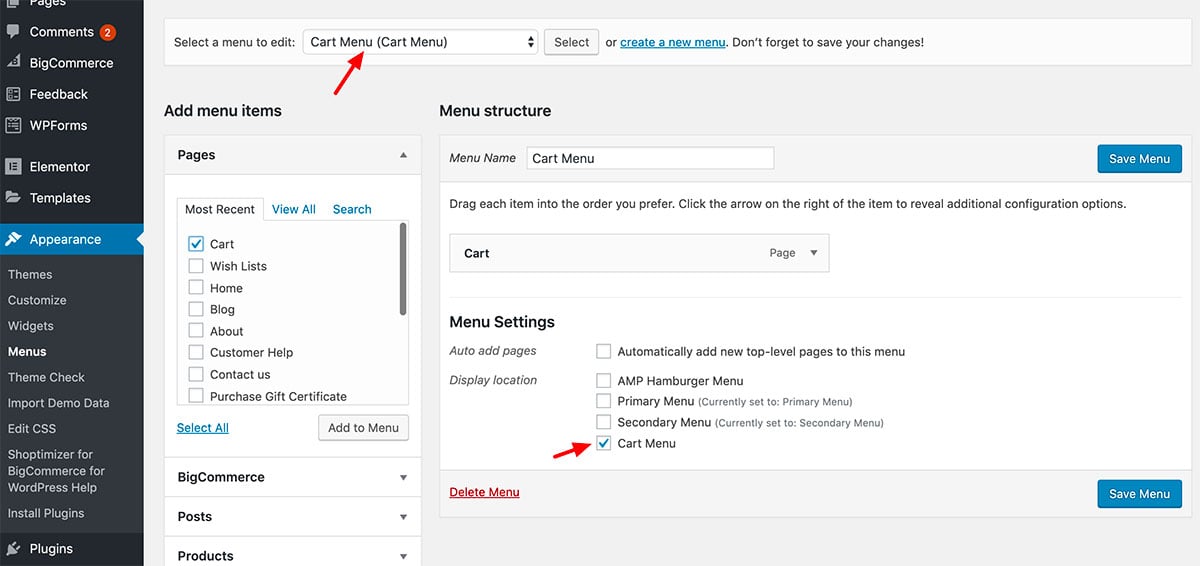 Go to Appearance > Menus and switch to the Cart Menu. Add the Cart menu link to this and make sure that the Cart menu location is ticked at the bottom.
2. Add the Mini Cart widget
BigCommerce now includes a Mini Cart widget. Go to Appearance > Widgets – and drop their Mini Cart widget into the Cart Sidebar widget area. It should look like this.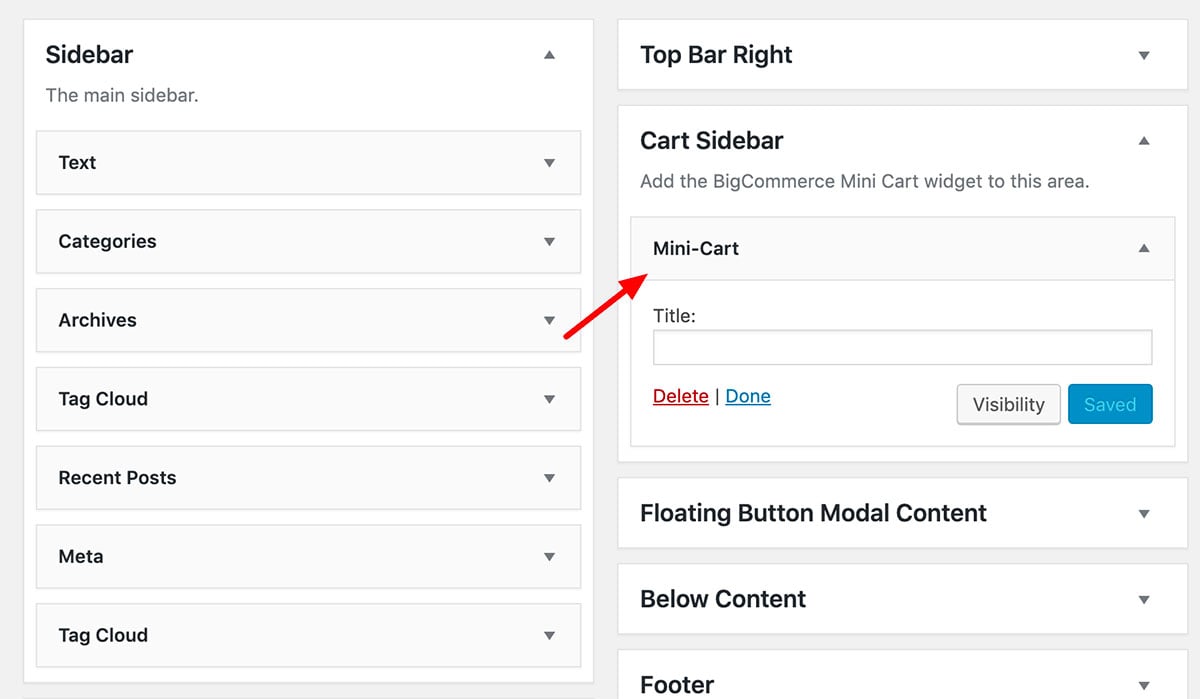 3. Enable the drawer in the Theme Options
Go to: Appearance > Customize > Layout > BigCommerce – Navigation Cart Action. Ensure that Use Slide Out Cart Drawer is selected.