The Cookies option in CommerceGurus Popups ensures that a user doesn't see a particular popup again once they have closed it.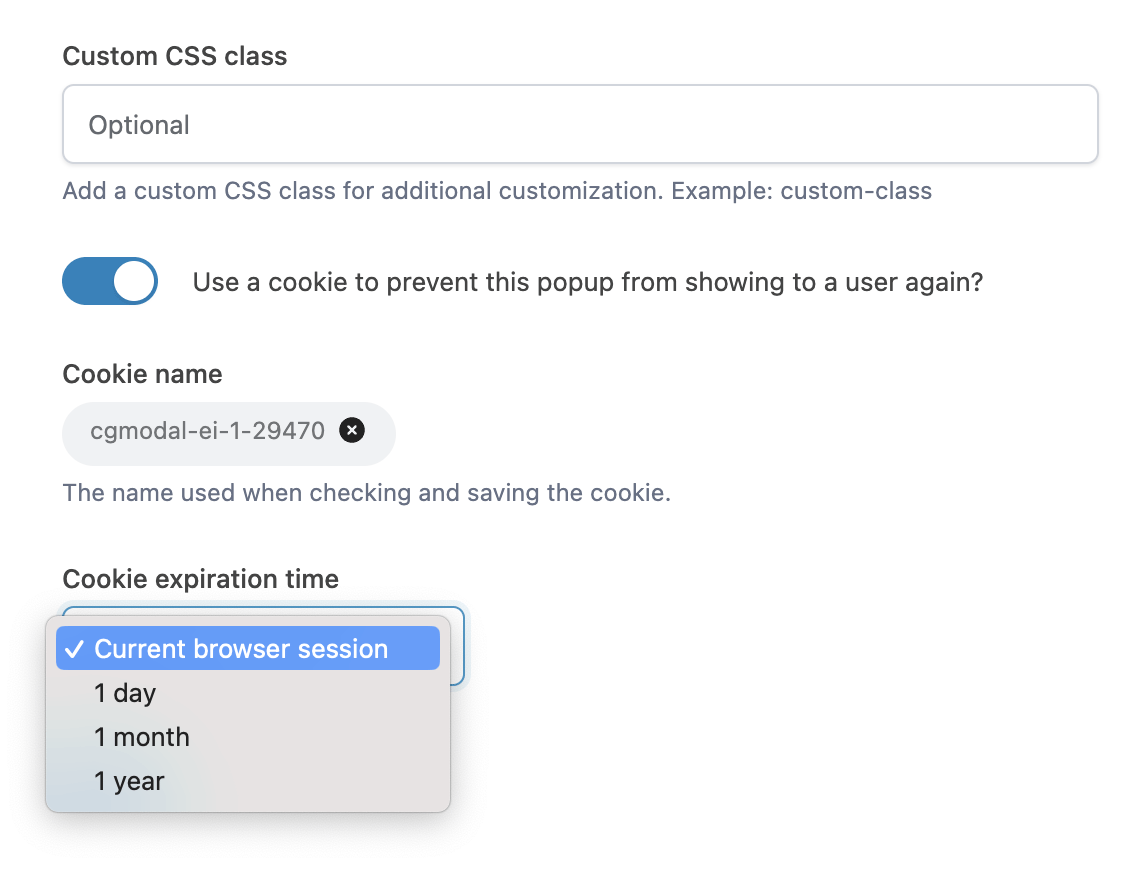 When this option is set, the popup will be hidden for a user once they have closed it.
You can also configure the cookie expiration time. The default is the current browser session (usually around 20 minutes) but you can change this to be longer if you wish.
If the user closes their browser or returns to the site after the cookie time expires, the popup will display again.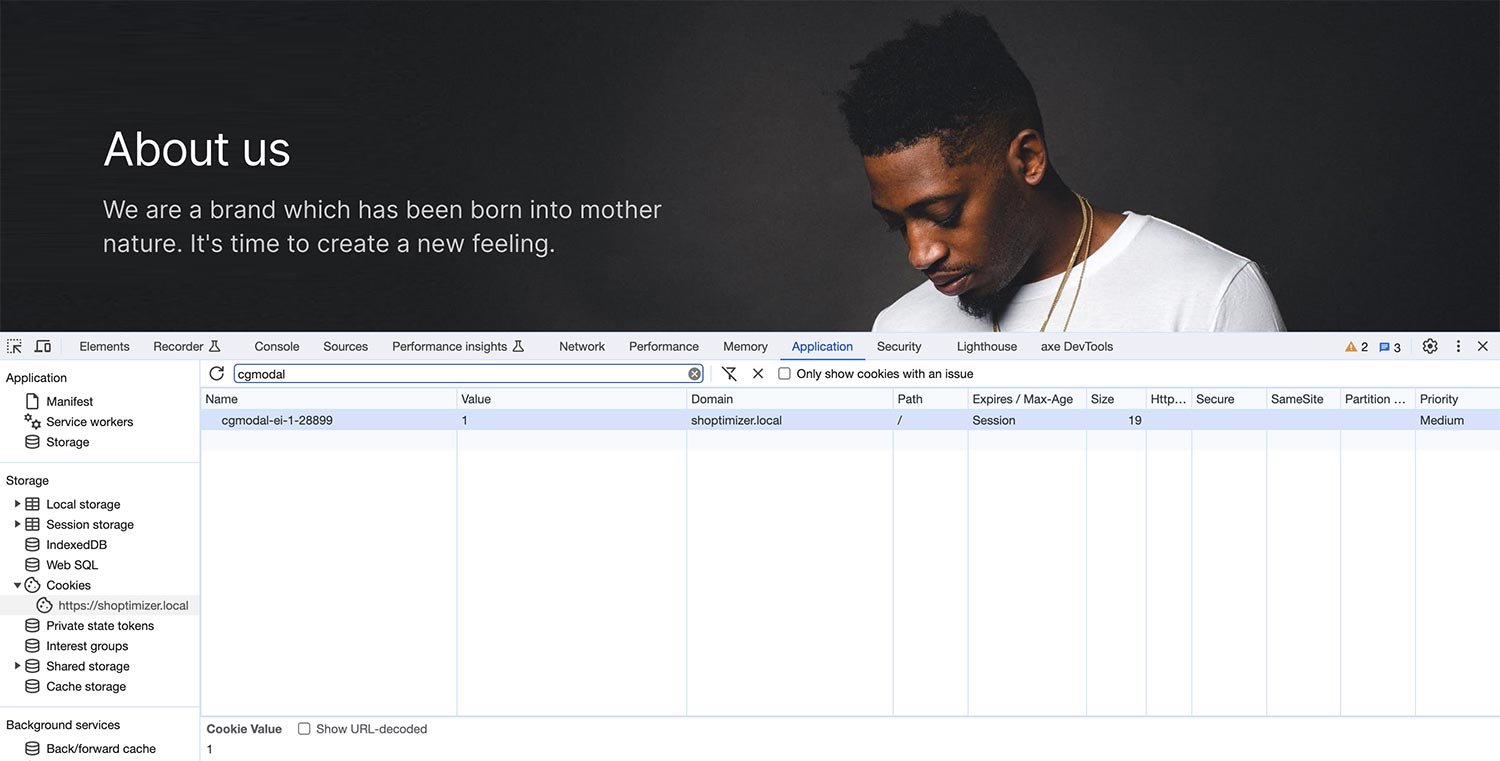 You can see the cookie set within the Developer Tools section of Chrome under the Application tab and then Storage > Cookies.
While configuring and testing a popup for the first time we recommend leaving the cookie option switched off so you better see how it looks and works.