It's easy to change the size of the image gallery on single product pages in Shoptimizer. Go to:
Appearance > Customize > Layout > WooCommerce
And look for the Product gallery width dropdown option.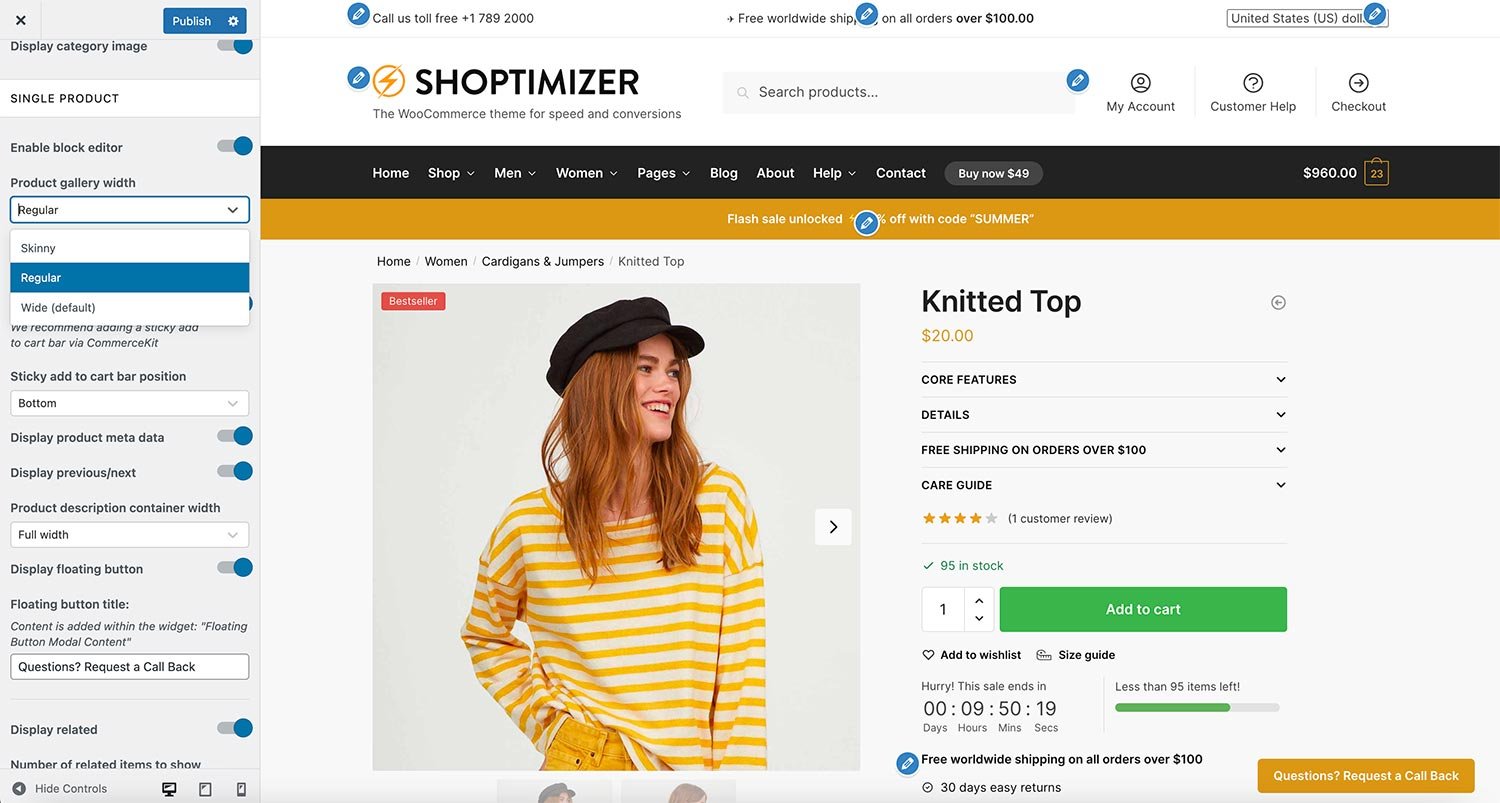 The default setting is Wide. You can change this to Skinny (the narrowest option) or Regular if you would like the gallery to take up less space in the container.