Our demo site includes a FOMO overlay with offer text when you hover over the address bar in the browser.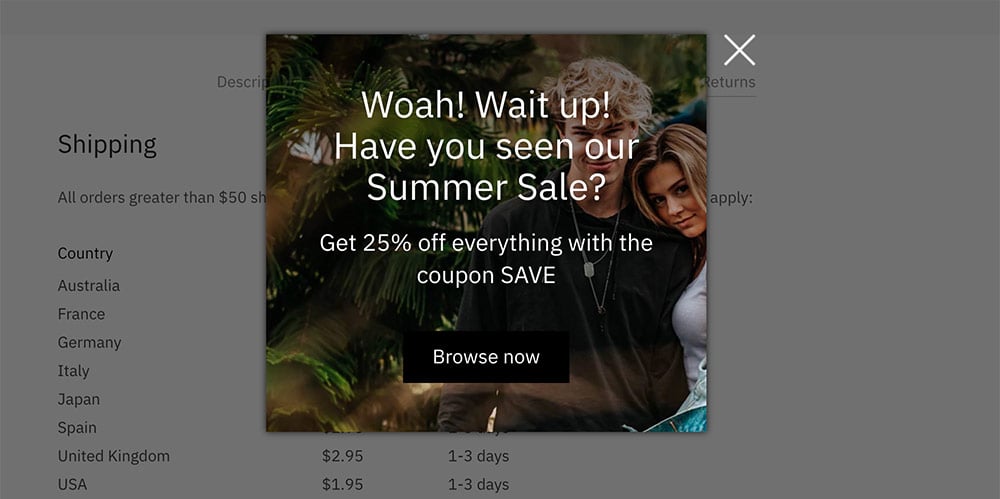 Install the Yeloni Exit Popup plugin
We're using the Yeloni Exit Popup plugin to do this, so search for it within the 'Plugins' section and install it.
The plugin has a number of attractive pre-designed popup boxes, it's just a matter of choosing the one you like best and editing the text and background image to suit.
For more details on the plugin and for support through their forum see the plugin's page on the WordPress.org repository.