Firstly, go to CommerceKit > Size Guides and activate the module. Once you do so, you will see a new Size Guides post type in the left-hand-side menu bar in WordPress.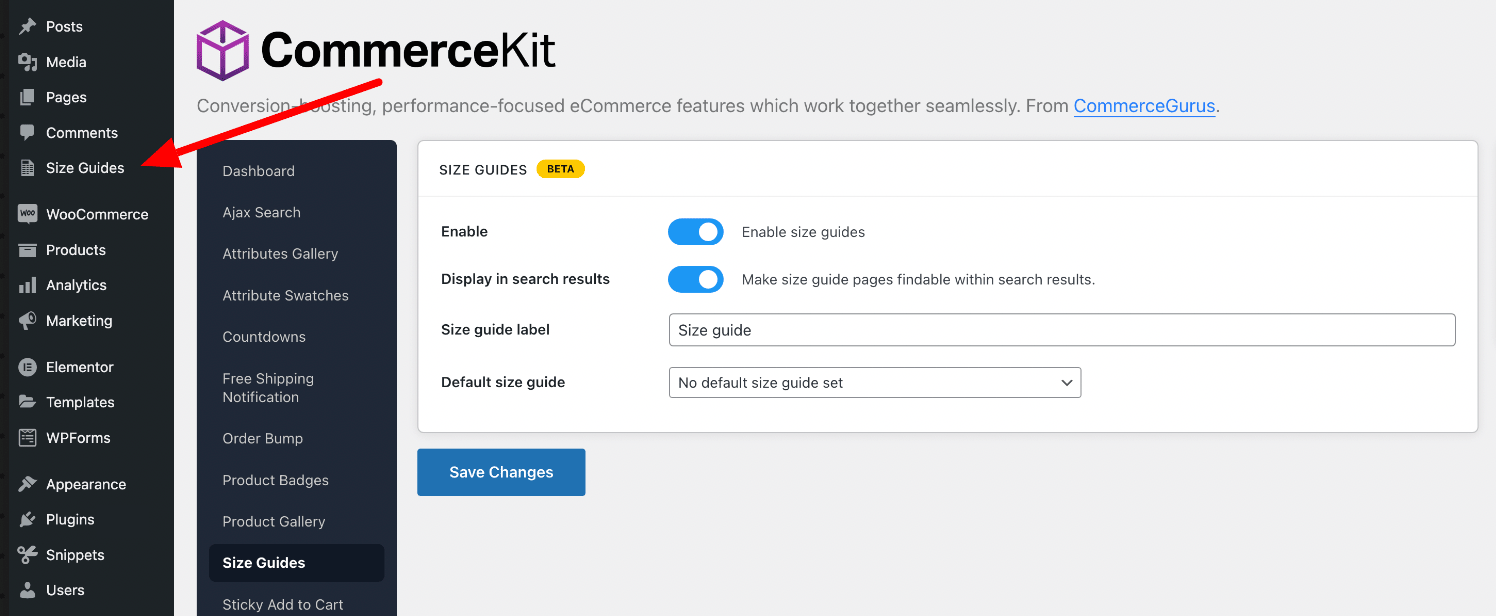 Within the Size Guides menu area, you can create a new Size Guide with any content you like.
If you want to get started quickly with a similar style guide to our demo site, follow these instructions.
Download this size-guides.xml file, you'll need to Right-click on it and select Save As.
Log into your WordPress site and go to Tools > Import > WordPress.
Import the downloaded XML file once prompted to do so.
Now, within the Size Guides post type you should see the newly imported example. You can change the content to anything you like.
The crucial display options are on the right-hand side: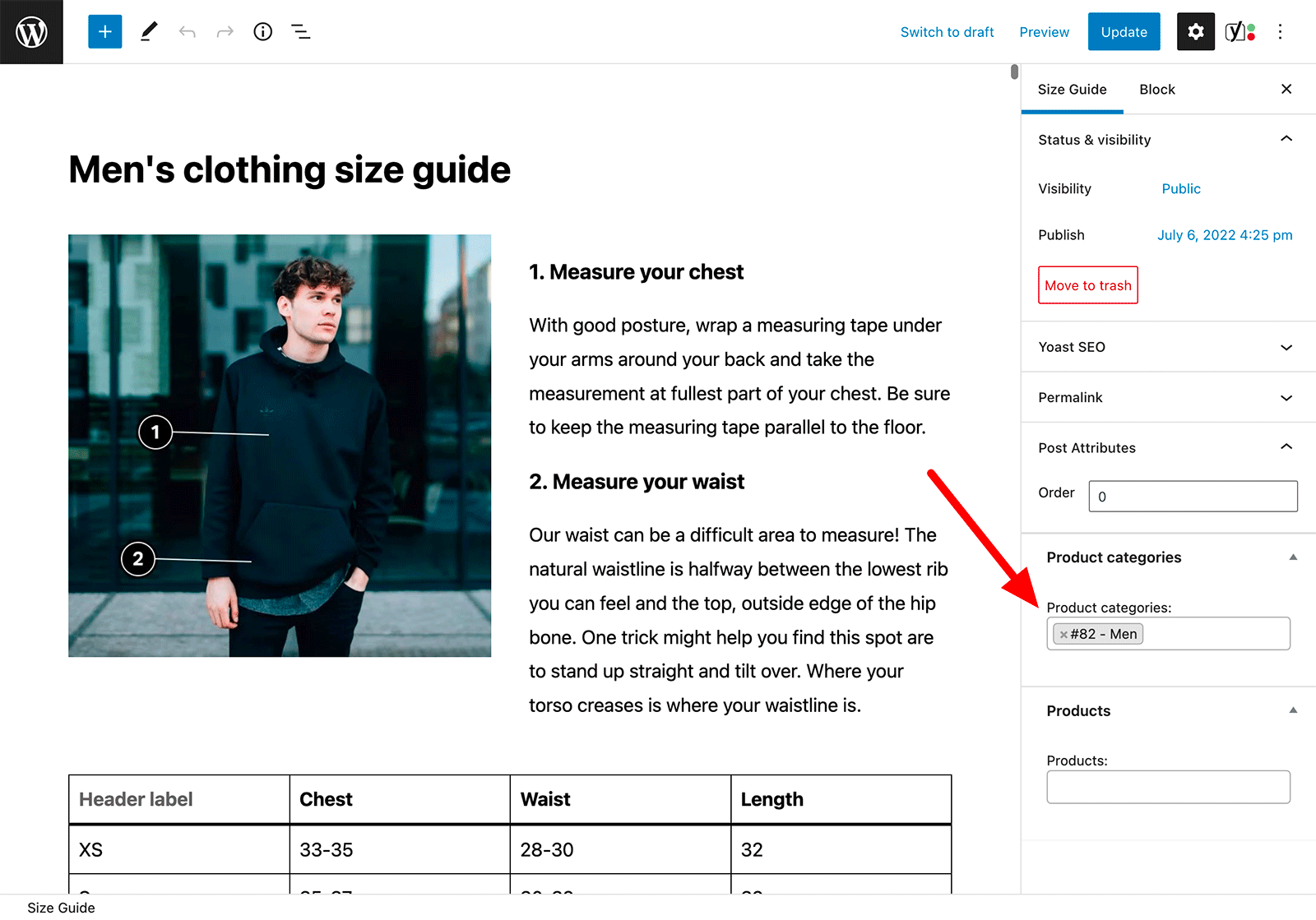 Here you can choose the categories to display this particular size guide, or the individual products.
You can create as many size guides as you like. Our demo site includes separate size guides for Men's Clothing, Women's Clothing, Men's Shoes and Women's Shoes.
A simple method to duplicate an existing size guide is to use the Duplicate Page plugin.