If you use the Nexcess hosting platform (and you should consider it, it's very good) – you may encounter a problem whereby the sidebar mini cart remains empty, even when you add an item to the cart.
You need to go to: Nexcess > Dashboard > Settings
And turn on the 'Enable WooCommerce Cart Fragments' option.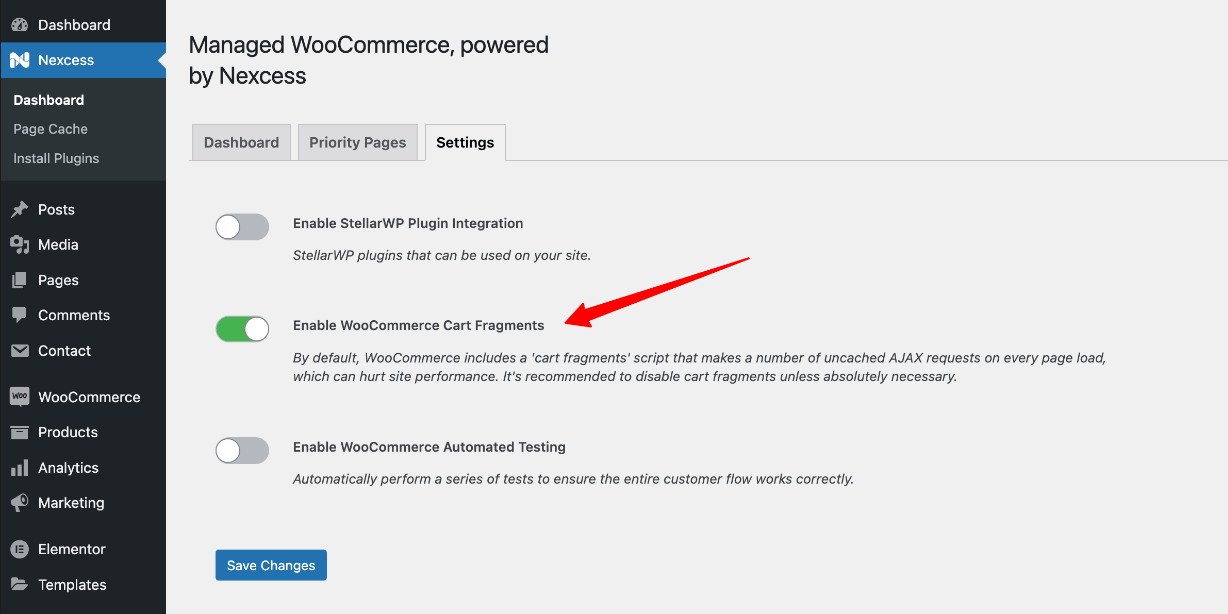 WooCommerce Cart Fragments are required for the mini cart to actually update without a page refresh.