Finding professional stock photos for your eCommerce website isn't easy. You need images that reflect your brand and are suitable for your niche. It's key to stay as far away as possible from cliched people shaking hands or celebrating in an office which looks like it was last decorated in 1995.
These days there are some excellent resources out there with high quality free stock photos suitable for almost any business. We've put together the best we've discovered (and use) in the roundup below.
One thing to note is the emergence of stock video as an option with a couple of the sites listed offering this as a choice. Video can add life to a static, dull page but be sure and check on your page weight – just because it looks fantastic doesn't mean you should ignore page speed and loading times.
So, whether you need that perfect hero shot for your homepage, or highly professional images for your entire site, you'll discover what you need in the stock photos collection listed here.
Let's get started!
Free stock photos and video websites for personal and commercial use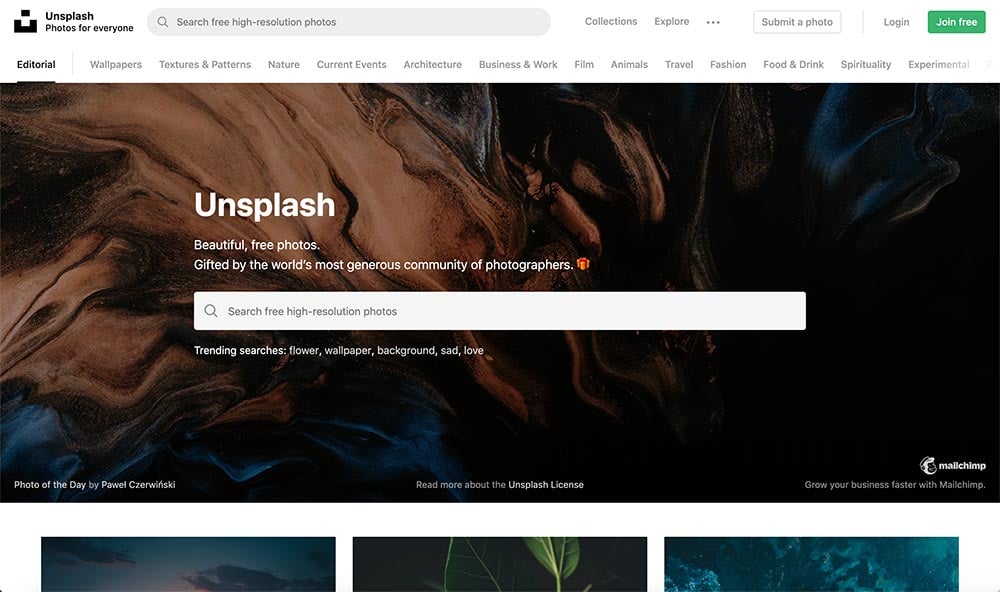 This is my go-to resource for free stock photography, whether it's sourcing images for this very site, or for our Shoptimizer WooCommerce theme. Unsplash has grown to become an incredible photo library, with thousands of beautiful, high resolution images available at your fingertips.
Reasons to use it:
Over 850,000 high quality photographs available from a huge worldwide community of creatives.
Excellent curated categories make it easy to find similar images within a niche.
Free for commercial and noncommercial use and no credit needs to be displayed.
---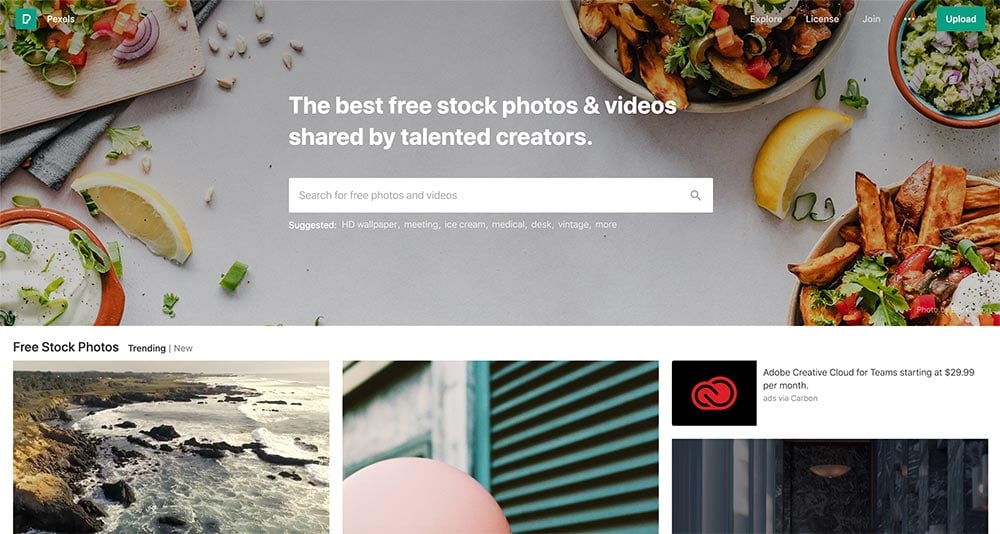 Close behind Unsplash when it comes to both quality and quantity is Pexels. Both of these sites cover people shots particularly well and in eCommerce to create empathy between you and your audience these are excellent images to have.
Reasons to use it:
A massive library of over 50,000 photos with almost every category covered.
Includes an extensive library of free stock videos also.
Free for personal and commercial use but study the license for any caveats.
---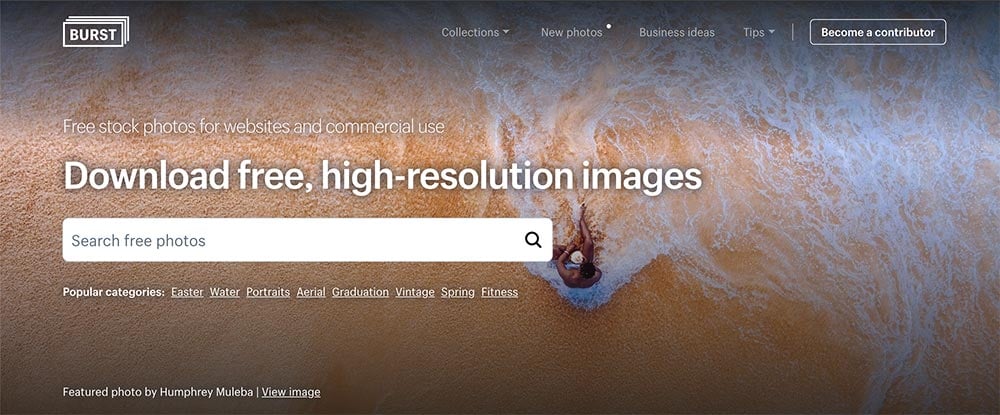 Burst is a free stock library from the eCommerce platform Shopify. So, it's clear that they know eCommerce and this is reflected in the quality of the images available.
Reasons to use it:
High quality stock photography for various categories, designed especially for eCommerce sites.
I liked the Business Ideas section which includes curated collections with a particular startup industry in mind
Royalty-free and can be used offline also, e.g. on flyers, billboards, and print advertising.
---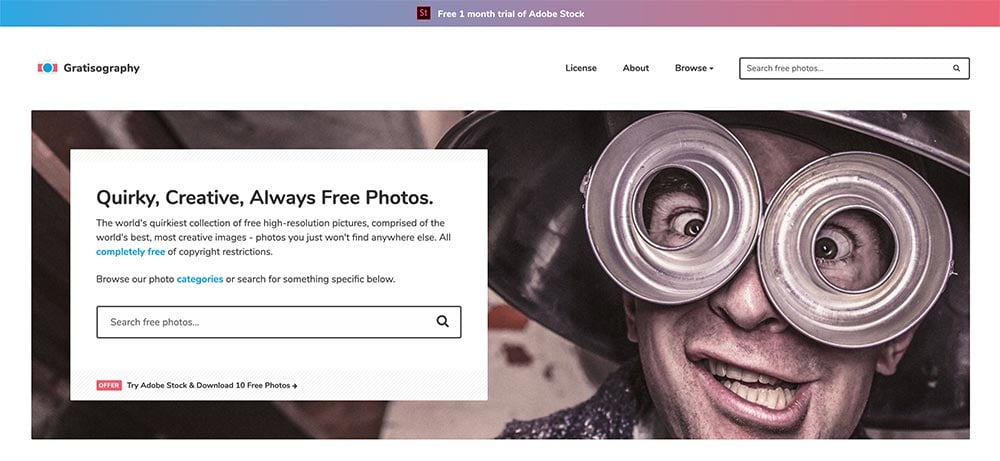 Gratisography is a wonderful resource of slightly quirky, creative and downright bonkers images which are perfect if your brand values are similar. For humorous shots, ideal for eye-catching social media campaigns, this is well worth a look.
Reasons to use it:
Creative, quirky, unusual images; take your pick. There's no disputing this is a different collection to the rest.
High quality photography, with new shots added each week.
Free for commercial use, and can be used in real-world print campaigns such as book covers.
---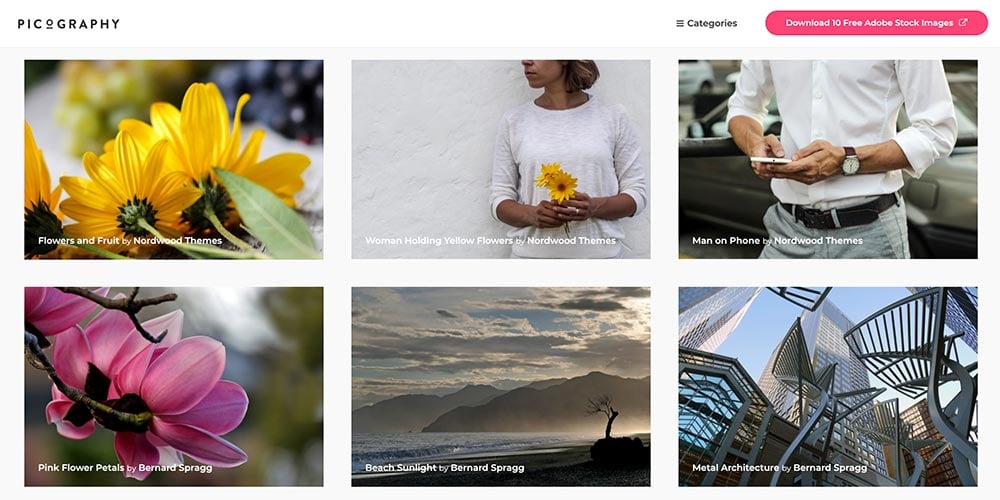 Picography has quickly grown to become one of the best resources for free stock photos online. It's carefully curated and the high quality of the shots accepted is clear to see within a few moments of browsing.
Reasons to use it:
A huge resource of quality free stock photography
Loads of categories; you're bound to find something you like with their library
Licensed under the CC0 license, meaning that attribution (although appreciated) is not required.
---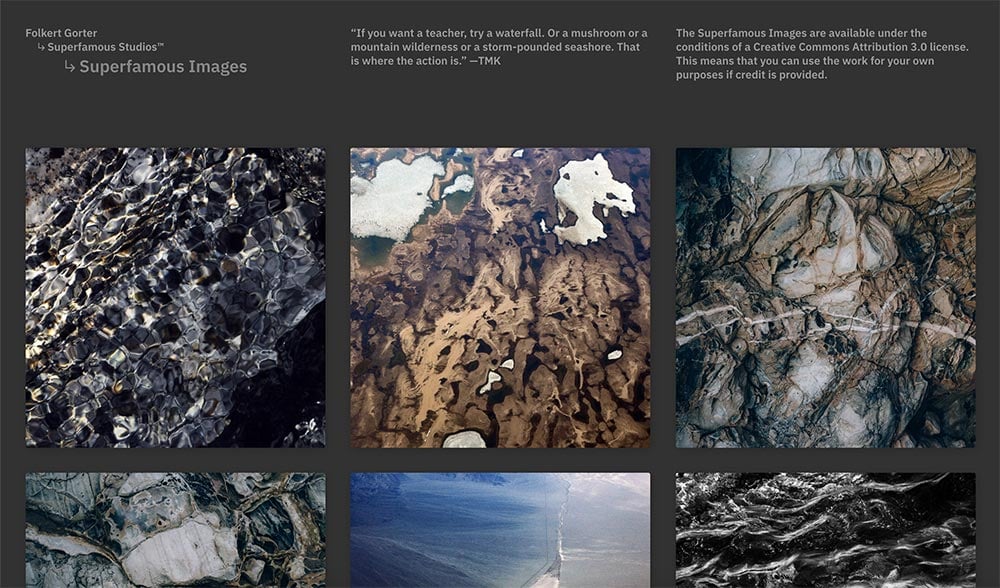 Superfamous is a library of some extraordinarily beautiful images of nature and the world from above. If you have an eCommerce store in tune with the natural world, you could well find some great photography to use in this collection.
Reasons to use it:
Some stunning shots, particularly ones of nature from above
Licensed under Creative Commons Attribution 3.0, meaning a link credit is required.
---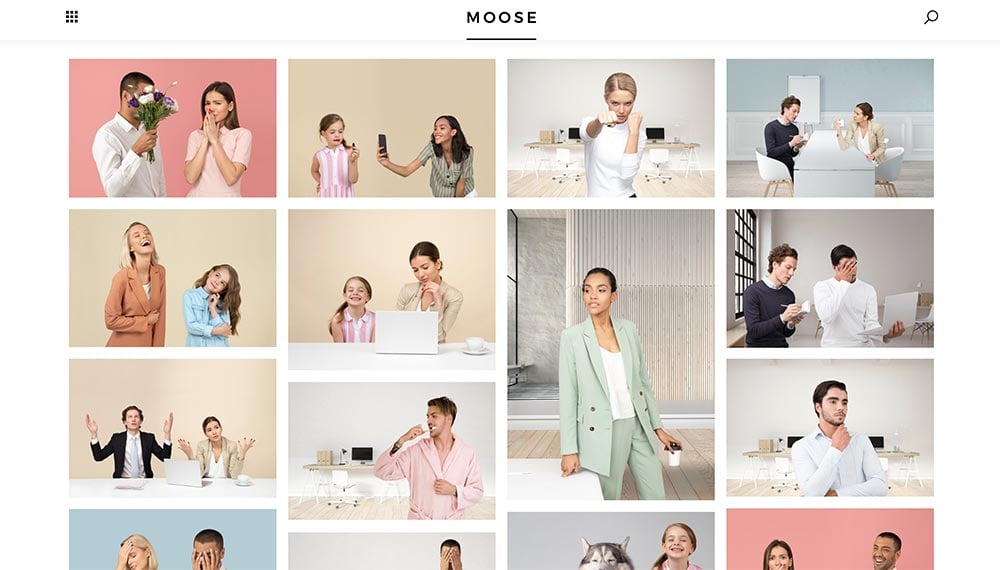 Moose offers some excellent images ideal for collages and for flat color backgrounds on a website. Because many of the people are cut-out and the only background is a solid color, text and call to action buttons can easily be placed over them.
Reasons to use it:
Excellent people-centric shots, many are perfect for website features.
The shots are all of a consistent style, so it would be ideal to use a number of them on the same project.
Licensed under Creative Commons Attribution-NoDerivs 3.0 Unported – which means they require a link if used.
---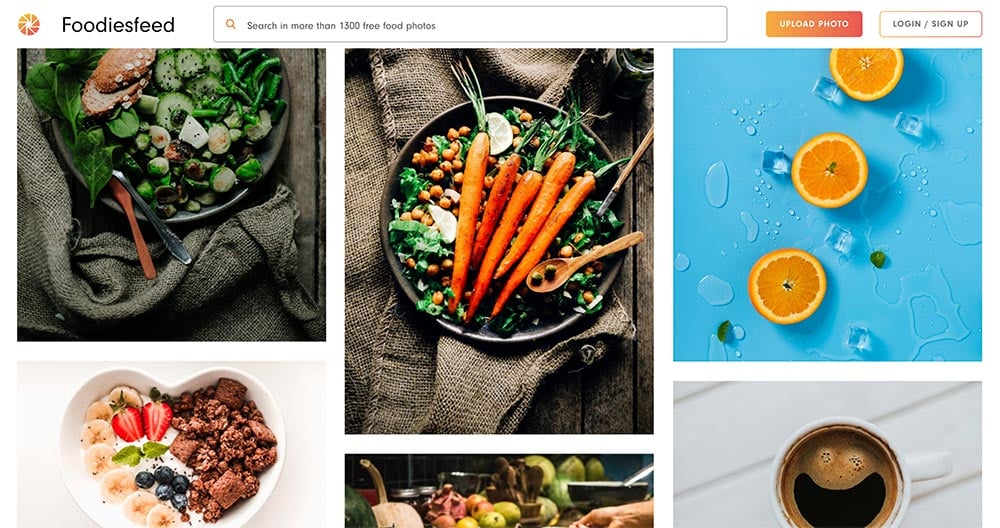 It's best not to look at Foodiesfeed before lunch as your stomach will quickly start rumbling. They focus on one thing and do it well, with thousands of richly colorful food shots for every tastebud.
Reasons to use it:
Excellent search and tagging features mean it's easy to find the type of food or drink you want.
Plenty of Instagram style "overhead" shots so that the entire dish is in view.
Royalty free and suitable for commercial use.
---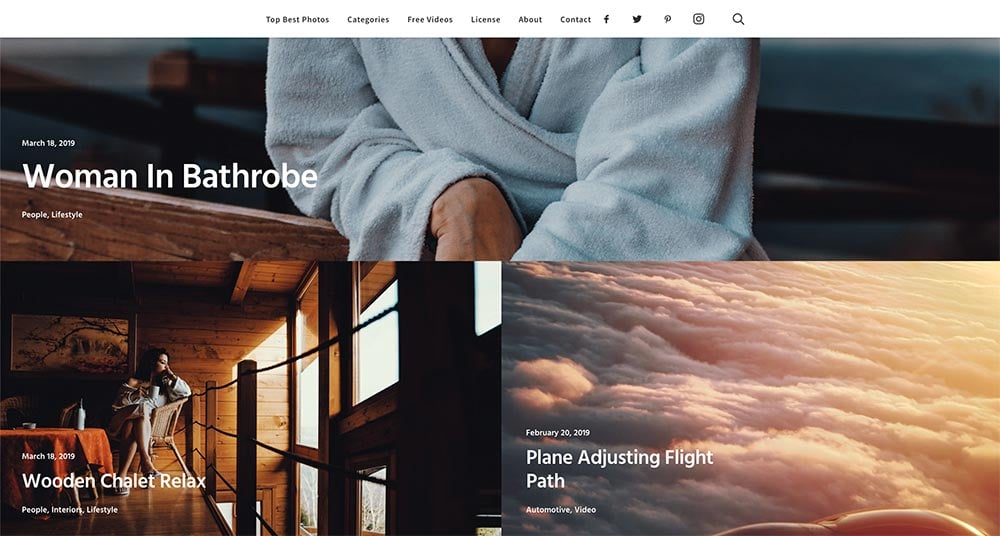 Perhaps not as well known as some of the others, I enjoyed scrolling through SplitShire's large preview images. The images are well curated and thought about and the quality is an excellent standard throughout.
Reasons to use it:
Over 1,000 completely free stock photos to choose from.
Some fantastic shots, used on sites like the Huffington Post and CNN.
Free for commercial use and can be used on print also. See their license terms for more details.
---
10. Mixkit (free stock video)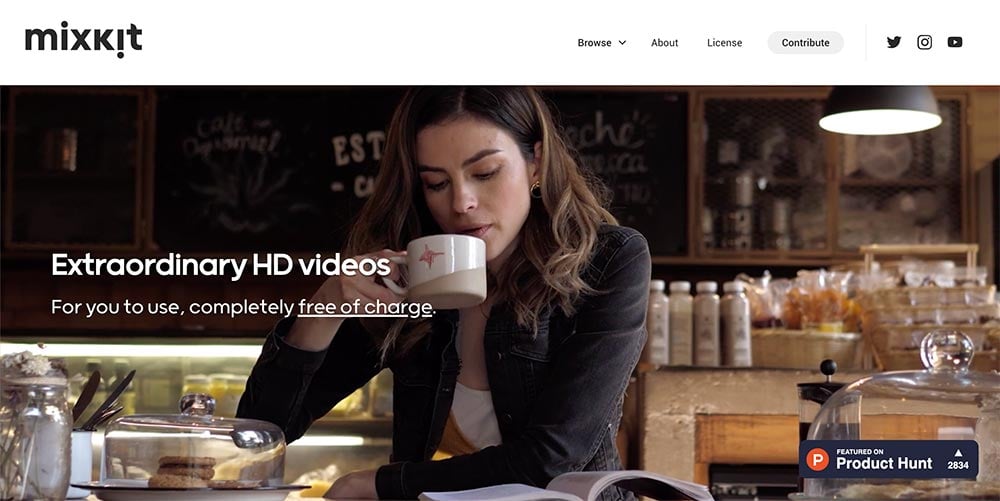 We're seeing more and more sites embrace video these days and Mixkit has come along at an ideal time. A venture from Envato, Mixkit offers high quality free videos which are ideal to be used as a "hero" feature. If you run a fast server and can display video without it impacting page load times too much, there is much to admire.
Reasons to use it:
If you want something different to a static stock image, a video adds a burst of dynamism to a flat page instantly.
A rapidly growing HD video library, with 10 added every week.
Can be used in commercial projects for free.
Did I miss anything?
Now, I'd like to hear from you. Which of the free stock resources listed above was your favourite? Or maybe I missed a great resource which should have been included. Either way, let me know by leaving a comment below right now.