A great logo design for your store is essential to make that crucial first impression. It will influence what customers think of your brand and their attitude towards the products you sell. When starting off, a logo is nearly the first thing a business needs. Not just for the website, it's needed to display on social media accounts, business cards and on print advertising, should you go down that route.
A well designed logo helps establish a brand identity and makes you look professional. And, in a crowded marketplace, it can be an important differentiator for a young company to stand out.
Show me some great looking logo designs
First, why not indulge in some inspiration. There are a lot of great sites which showcase well designed logos so it's worth spending a bit of time looking through them and bookmarking ones that you like.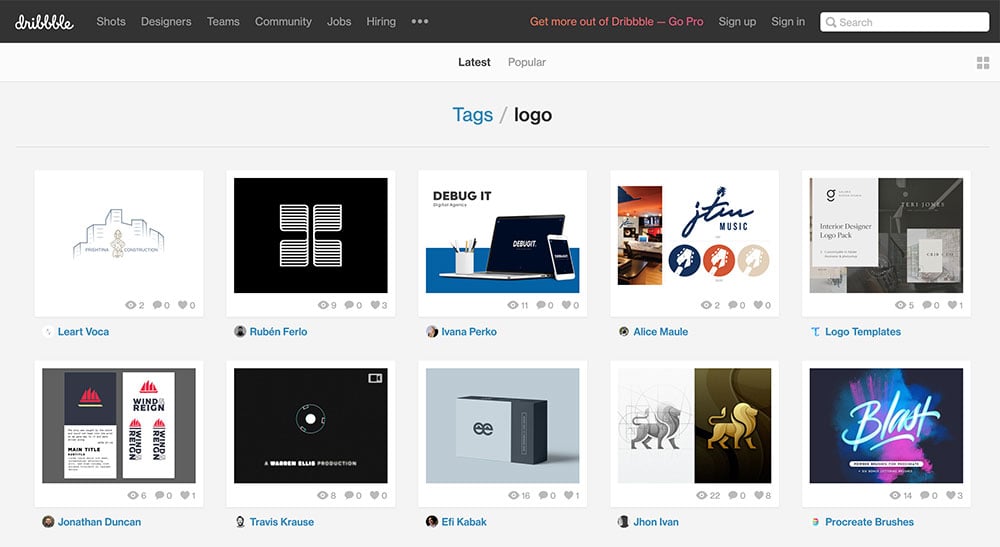 Dribbble is always a good place to start. The design community showcases some cutting-edge work and the screens tagged with logo show some excellent examples. You may need to register for a free account to keep browsing through the designs.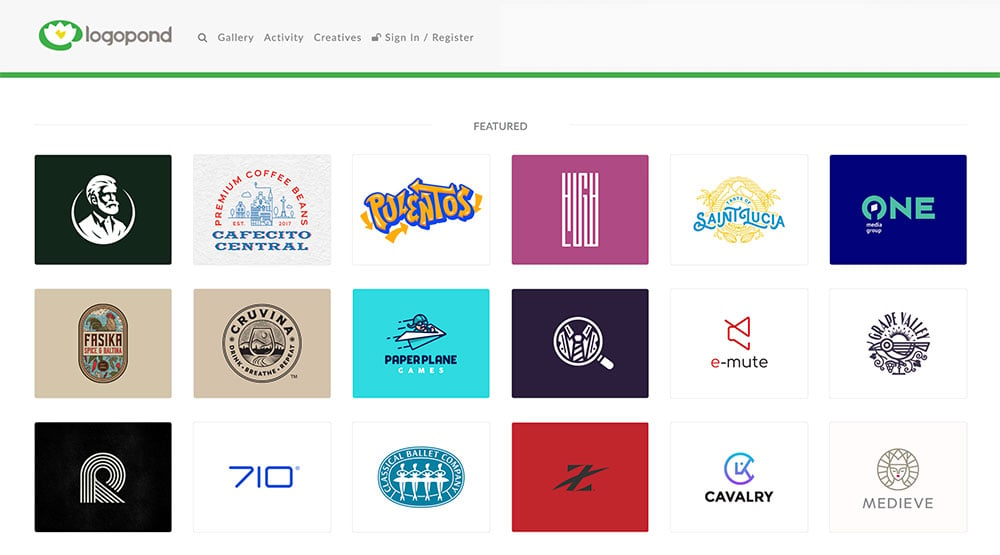 Likewise, Logopond have been around for a long time and I'm glad to see that they are still showcasing quality logo designs, made by creators from around the world.
Ok, I have some ideas. Now what?
Next, you should decide on your budget. Is it $0, less than $100, $500 or higher. Let's take each price segment and give you an option.
The $0 option.
So you have no money for a logo design. You can just do it yourself right? Well.. you could but do you have the design chops to pull it off without it looking like amateur hour? That won't be the image you're trying to convey to customers.
But if you are going this route, I'd recommend keeping it simple. Use a great font that works on small and large resolutions. If you're using color make sure that it also works in monotone – black on white and white on black. There will always be situations where you need to invert your logo, such as placing it over a photograph.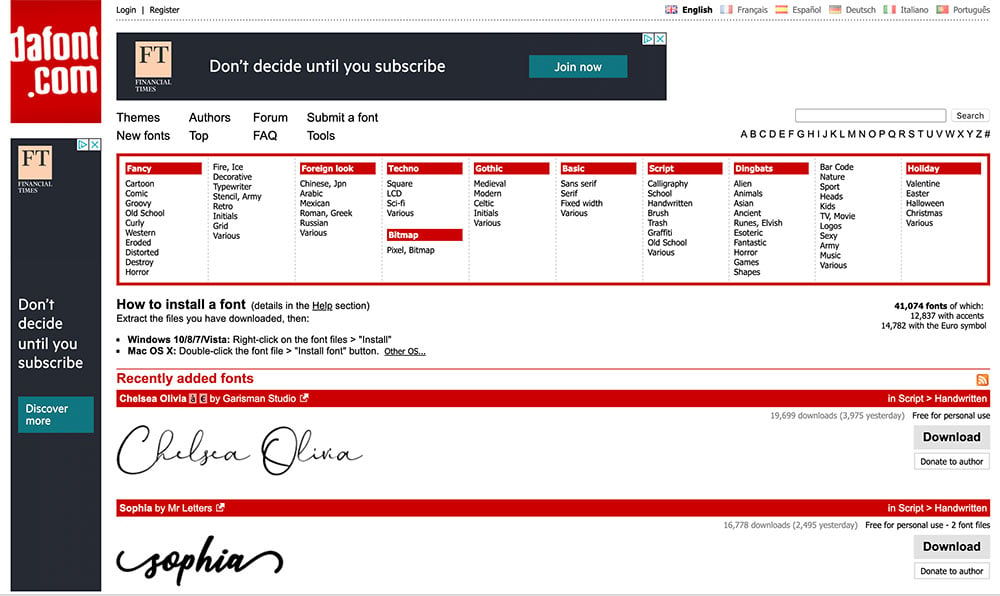 For some interesting free fonts, take a look at dafont.com. They won't match the quality of their paid alternatives but you might well find something which reflects the mood you're trying to create with your identity – whether that's a handwritten style or something more classic.
You'll still need an image editor and a bit of know-how to export it in various formats so that it can be used in print or desktop.
The under $100 option.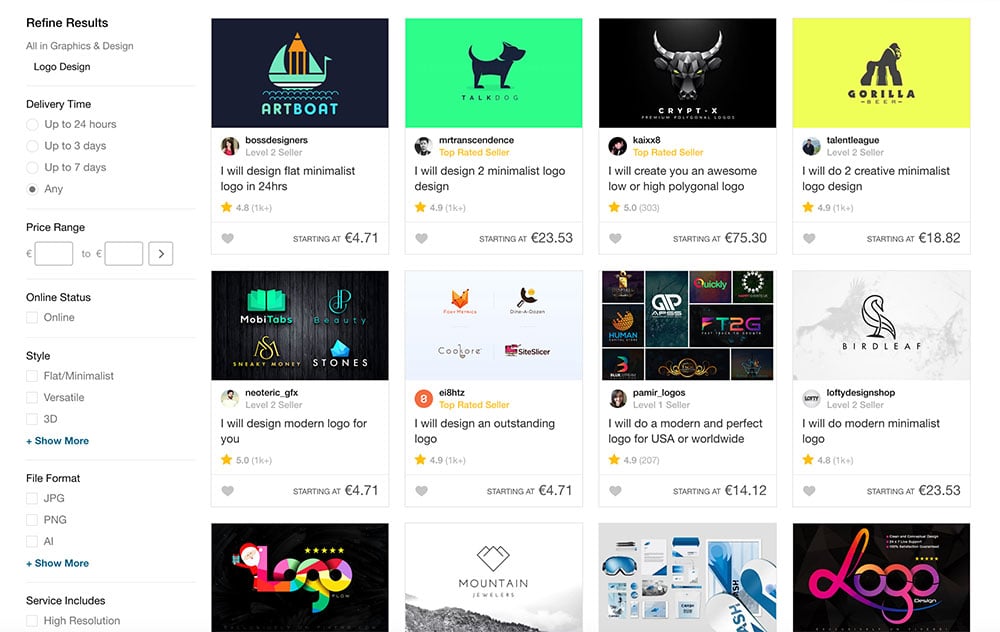 I've heard good and bad things about fiverr.com. You can get lucky but I'd keep my expectations low if you go this particular route. The cheapest logo designs will typically slap together a generic icon with text.
Although the prices say 'Starting at' – you'll typically need more revisions and the final assets in different formats so the budget can quickly climb. At these prices, you'll have people rushing through multiple logos at once so don't expect any great care or depth of understanding of your brand.
The under $500 option.
This is where you can begin to get some serious work done. And when I say under $500, it could well be in the $300 ballpark if you frame your requirements correctly. I've heard a lot of good things about 99designs – and have seen first-hand their work for a local coffee company in Dublin.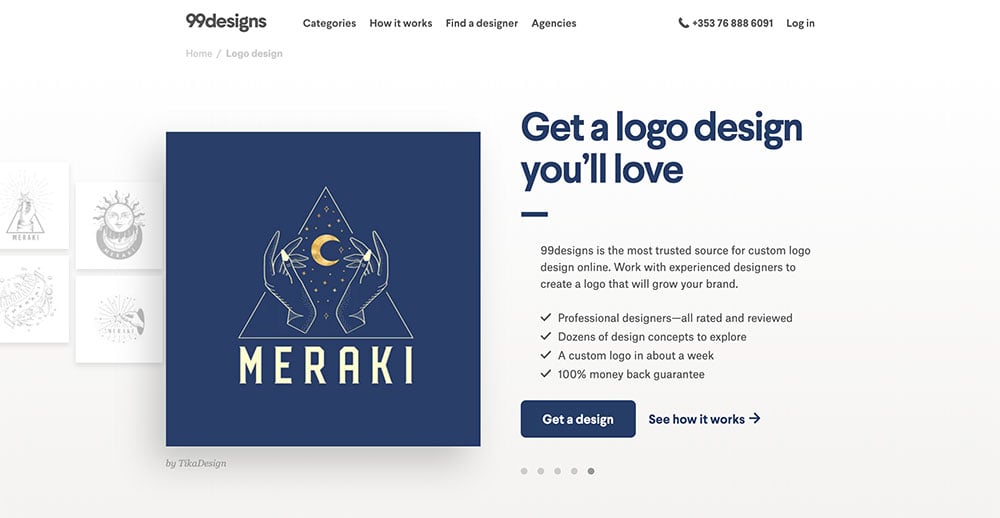 It works in the form of a contest, where multiple designers will take up your logo challenge and produce something, so that you have dozens of options to pick from. The bronze €269 option gives you 30 options, whereas moving up to silver (€449) gives you 60. The higher tiers will get you mid to top level designers and even better work. Theoretically anyway.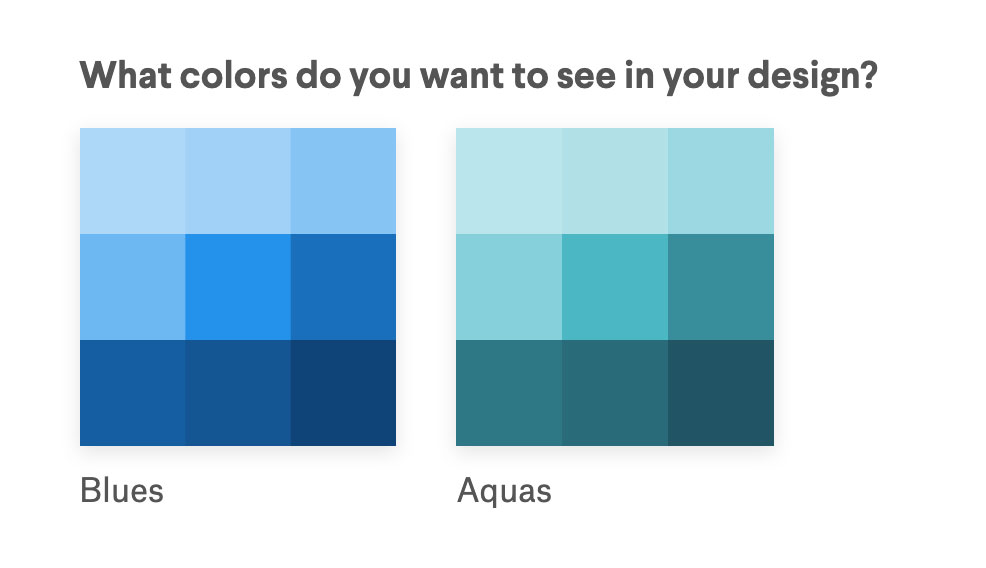 Their site also showcases some excellent case studies, so that you can see the evolution of the initial work, right up to the finished design.
When submitting a brief, I liked the detail they expect you to include. From picking a palette to explaining what customers you're trying to reach – it gives the participants enough information to get a lot closer from the start of the process, rather than having to tease out the detail later.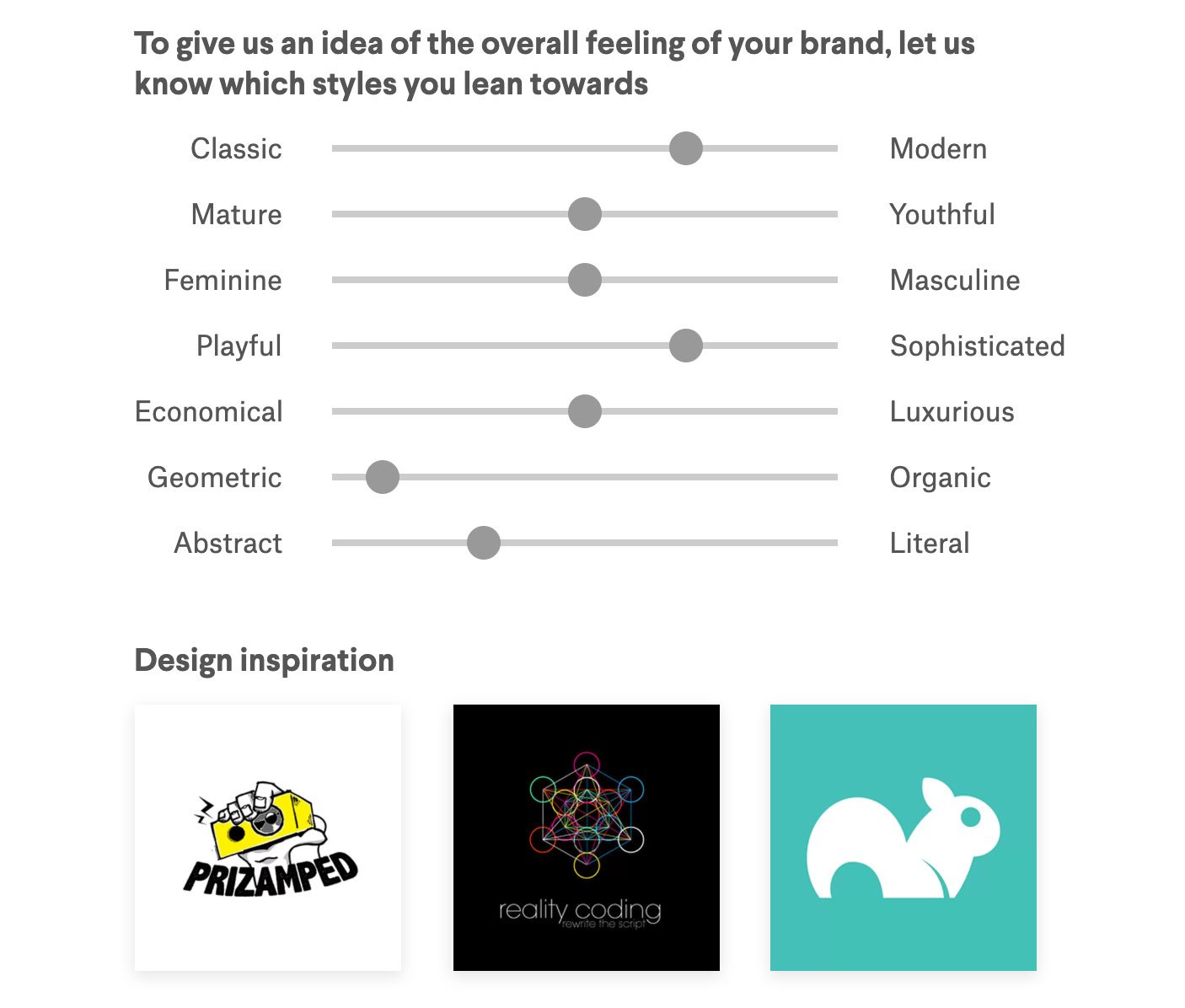 I liked also the ability to choose on a scale the feelings you want to convey with your brand. This is also an excellent way to make you, the store owner, think about your business and what values and mood it should reflect. You can also give examples of logos you like via the design inspiration field – hopefully you'll have already picked out some candidates from the links I mentioned above.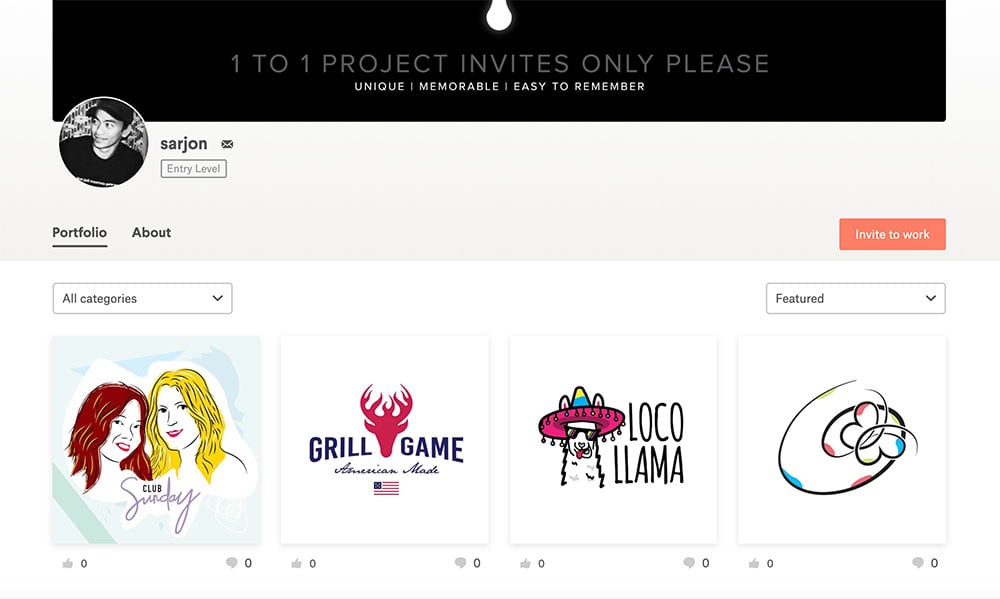 You can also browse through designer profiles, you might well find one who creates in the kind of style that's perfect for your eCommerce business. There's an option to contact them directly and ask them to pitch for your work.
Make sure that the designer level is applicable to your budget however. A top level designer will require the pricey Platinum package. You can tick entry level within the filters selection on the left hand side.
If it was me, I'd go with 99designs. It's not super cheap – but having a smart looking logo is invaluable to a new business and the price is reasonable for the quality and the number of options you'll get to pick from. Stick with the bronze or silver option and you'll have a professional looking brand to kick-start your company.
The over $1,000 option.
Have a bit more cash to spare? At this price you can go for the Pro design option at 99designs or hire a well known designer or branding agency to do the work for you. If your budget is in this kind of range I'd recommend checking out the portfolio of Jord Riekwel as an example of what you can get for this.